Without saying his name, Hillary Clinton goes after Trump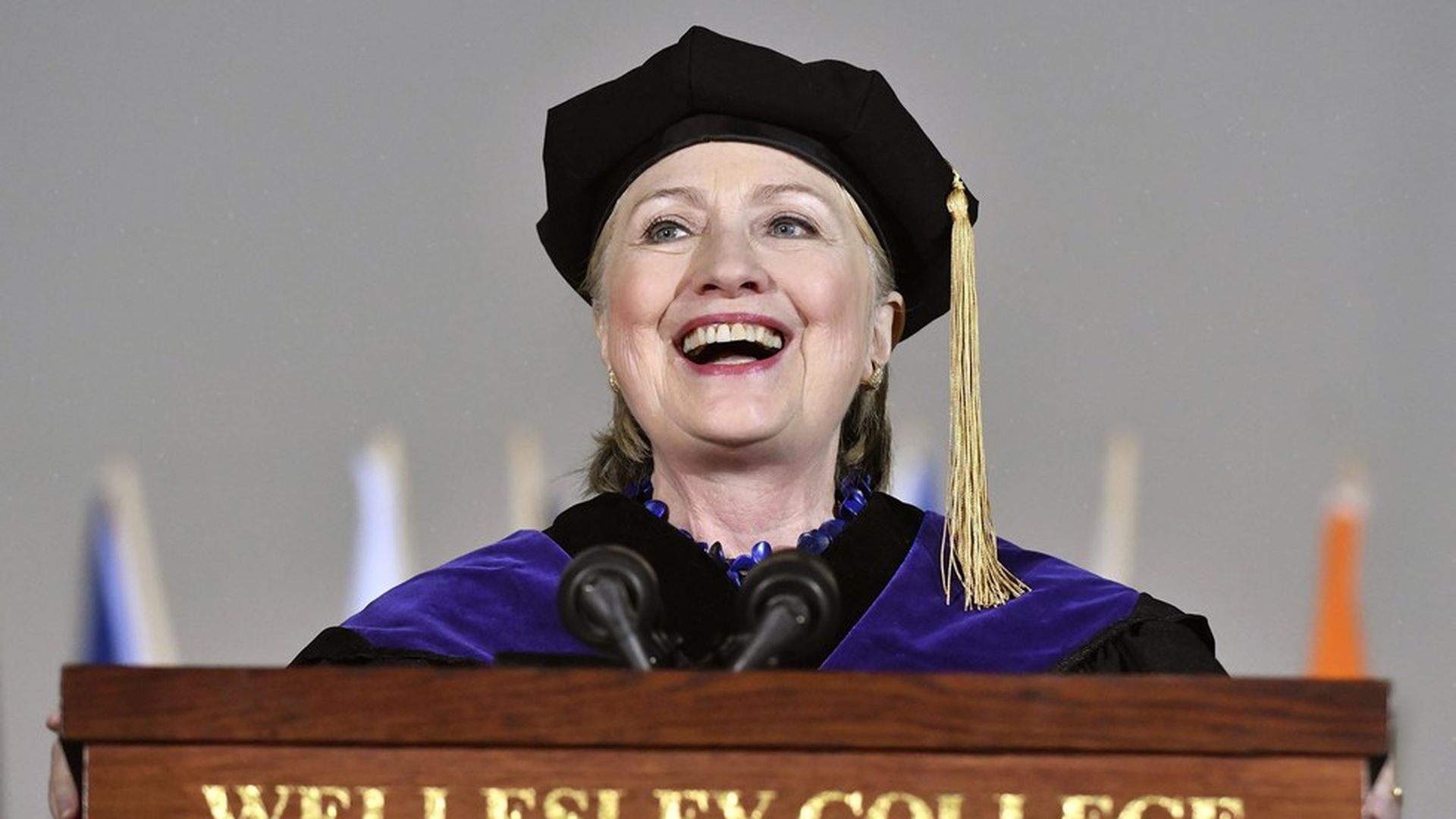 Hillary Clinton returned to her alma mater on Friday to deliver this year's commencement address, where took a few jabs at the president, being careful not to mention his name.
"When people in power invent their own facts and attack those who question them, it can mark the beginning of the end of a free society," she said. "That is not hyperbole, it is what authoritarian regimes throughout history have done... They attempt to control reality."
She also drew comparisons between Trump and Richard Nixon, noting that her 1969 graduating class was furious about "the election of a man whose whose presidency would eventually end in disgrace with his impeachment for obstruction of justice after firing the person running the investigation into him at the Department of Justice."
Key quotes:
"You may have heard that things didn't exactly go the way I planned, but you know what, I'm doing okay... long walks in the woods, organizing my closets — right? I won't lie, chardonnay helped too."
"You are graduating at a time when there is a full-fledged assault on truth and reason, just log on to social media for 10 seconds, it will hit you right in the face. People denying science... turning neighbor against neighbor and sowing division at a time when we desperately need unity."
"Look at the budget that was just proposed in Washington. It is an attack of unimaginable cruelty on the most vulnerable among us... and on top of that it's shrouded with a trillion dollar mathematical lie. Let's call it what it is - a con."
"Some people are even denying things we see with our own eyes, like the size of crowds. And then defending themselves by talking about, quote on quote 'alternative facts.' But this is serious business..."
"In the years to come, there will be trolls galore. They may even call you a nasty woman."
"When I graduated I never could have imagined where I would have been 48 years later... that I would have run for presidency... and yes, put millions of more cracks in that highest and hardest glass ceiling."
Go deeper