With Trumpcare dead, the president moves on to tax reform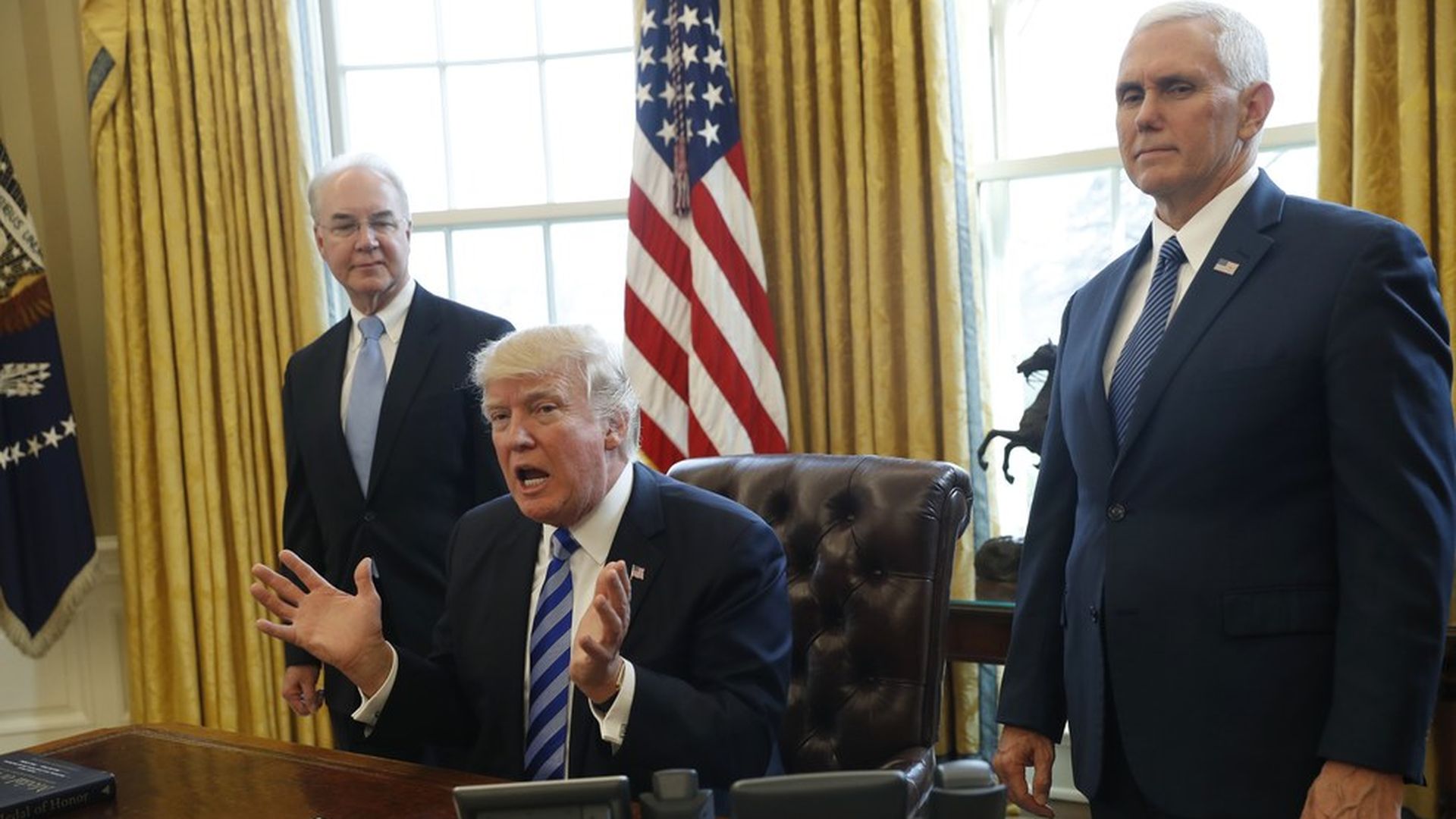 President Trump delivered remarks nearly an hour after he called off the vote on the Obamacare repeal and replace plan. Next on the agenda following the GOP's health care failure is tax reform, said Trump.
Trump said the votes were "very close": "Maybe 10-15 votes." Added, "We had no support from the Democrats. They weren't going to give us a single vote."
Open to a new health care bill: "I'd be totally open" to getting together with the Democrats to create a new health care bill, said Trump. "Whenever they're ready we're ready."
The losers: "I think the losers are Nancy Pelosi and Chuck Schumer. Now they own it... Obamacare will unfortunately explode it's going to be a very bad year."
Trump's role in the failure: "I worked as a team player... and I would've loved to have seen it passed... I think this was a very good bill, but I think [the next one] will be even better."
Go deeper