Wildfires whip through Northern California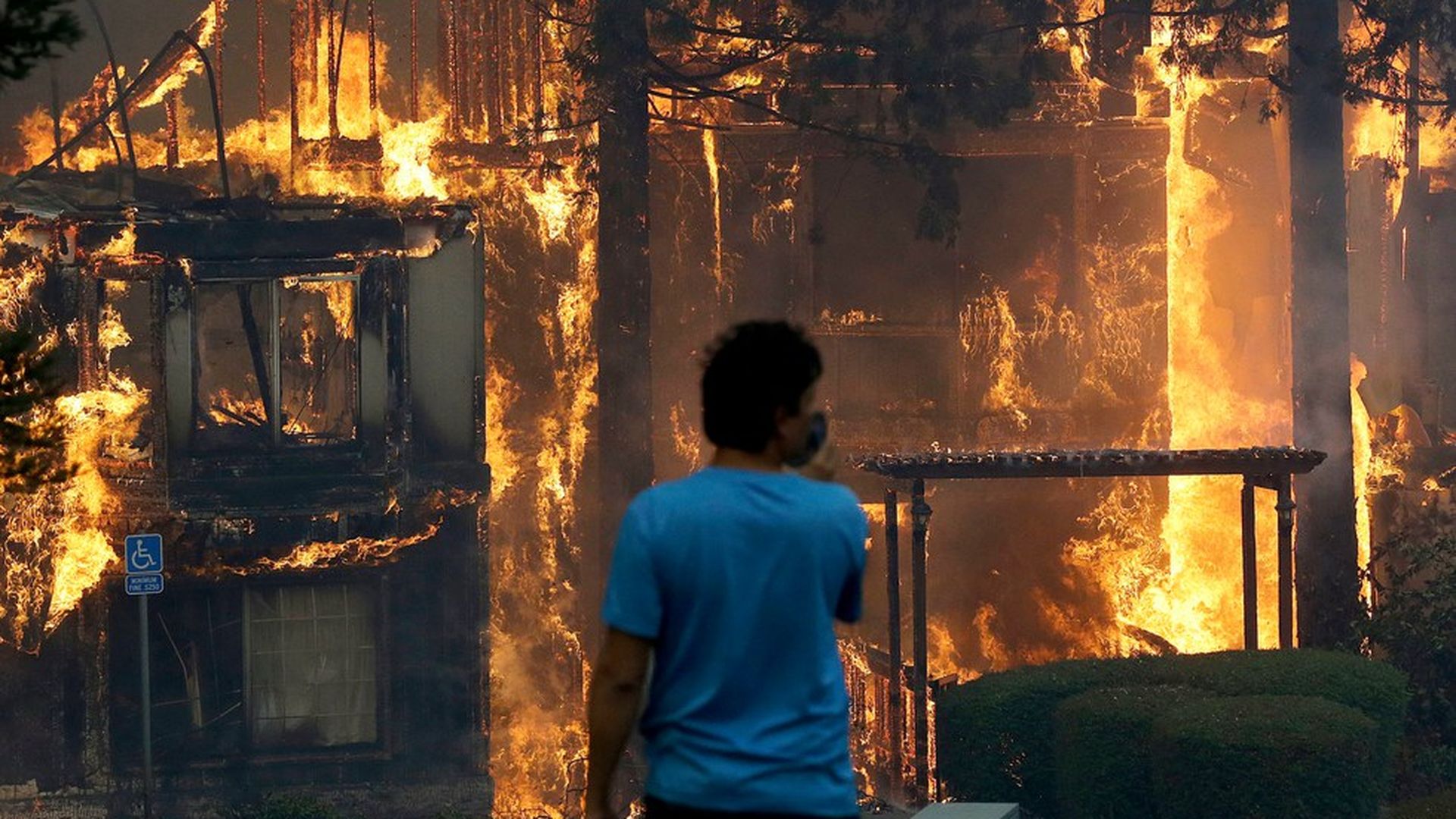 "More than a dozen wildfires whipped by powerful winds swept through California wine country Monday," per the AP. The fires have so far destroyed at least 1,500 homes and businesses and forced 20,000 people to flee for safety.
The scale
California's fire chief told the AP the fires are "burning throughout an eight-county swath of Northern California, including Napa, Sonoma and Yuba counties." Gov. Jerry Brown has declared a state of emergency in Napa, Sonoma and Yuba.
"Smoke from the fires drifted into the Bay Area, into San Francisco [which is 60 miles south of the fires] and as far south as San Jose," the LA Times reports.
"It was an inferno like you've never seen before," Marian Williams told the AP. "Trees were on fire like torches."
The numbers
Per the LA Times:
At least 300 firefighters are battling the blazes, which are burning with winds up to 70 mph
45,000 people are without power and/or cell service in Napa and Sonoma counties.
3 evacuation centers in Napa are almost at capacity.
From the scene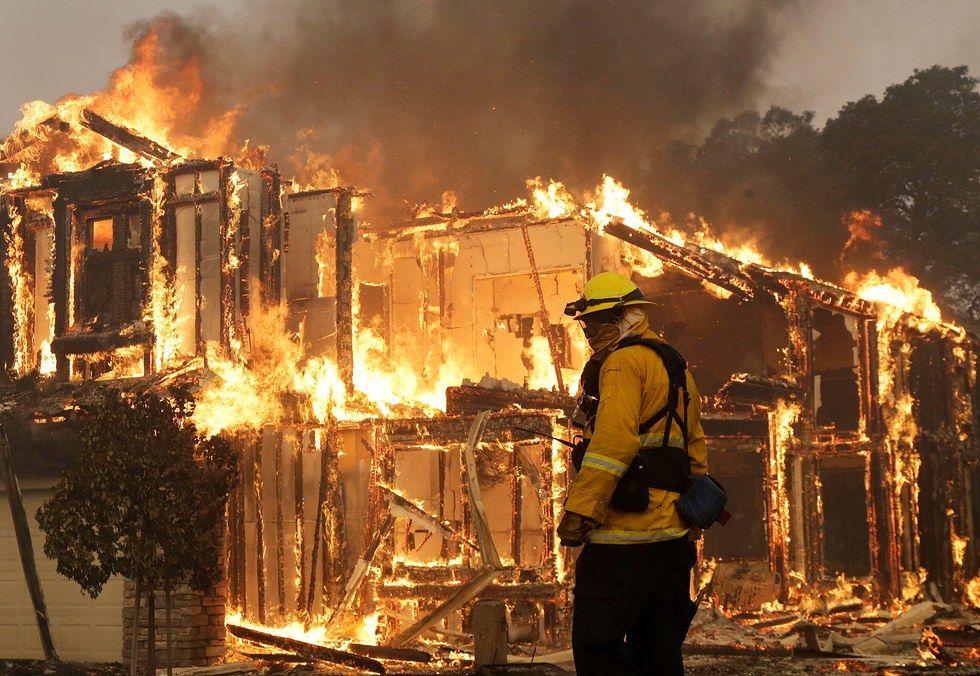 Go deeper