Why Trump's '$12 health insurance' matters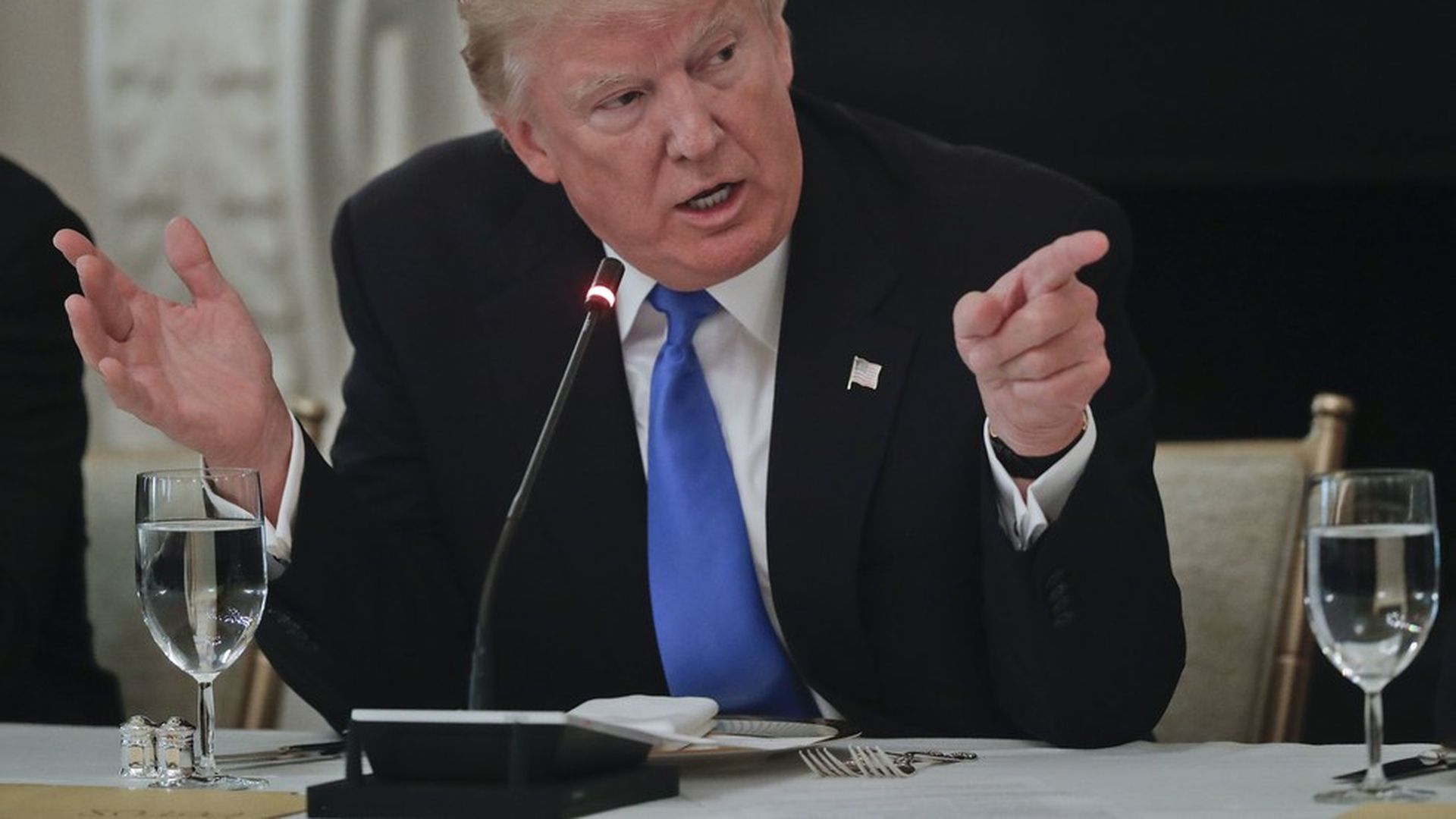 Here's the passage from President Trump's New York Times interview that lit up health care Twitter yesterday:
"So pre-existing conditions are a tough deal. Because you are basically saying from the moment the insurance, you're 21 years old, you start working and you're paying $12 a year for insurance, and by the time you're 70, you get a nice plan. Here's something where you walk up and say, 'I want my insurance.'"
We really are not trying to give Trump a hard time every time he talks about health care. But here's why this statement matters:
Nobody pays $12 a year for health insurance.
There are people who pay very little for insurance, but that's if they're getting Affordable Care Act tax credits.
What he described — with the "nice plan" at 70 — is something closer to life insurance, as several wonks pointed out.
It's not that the mistake itself makes a big difference in health care negotiations. It's that it speaks to a broader concern senators have had about Trump's understanding of the system Republicans are trying to change.
If Trump doesn't have a basic idea of the cost of health insurance, how would he understand the complexities of how the Senate health care bill could affect people's lives — like why its changes in actuarial value could end up with people paying $13,000 deductibles?
Trump doesn't show any awareness of his knowledge limits, per this quote from the same interview: "Actually, these guys couldn't believe it, how much I know about it. I know a lot about health care."
The White House response: Sarah Huckabee Sanders, when asked about the claim at yesterday's press briefing: "I'll have to check on the specifics."
Go deeper