Why Trump knifed Sessions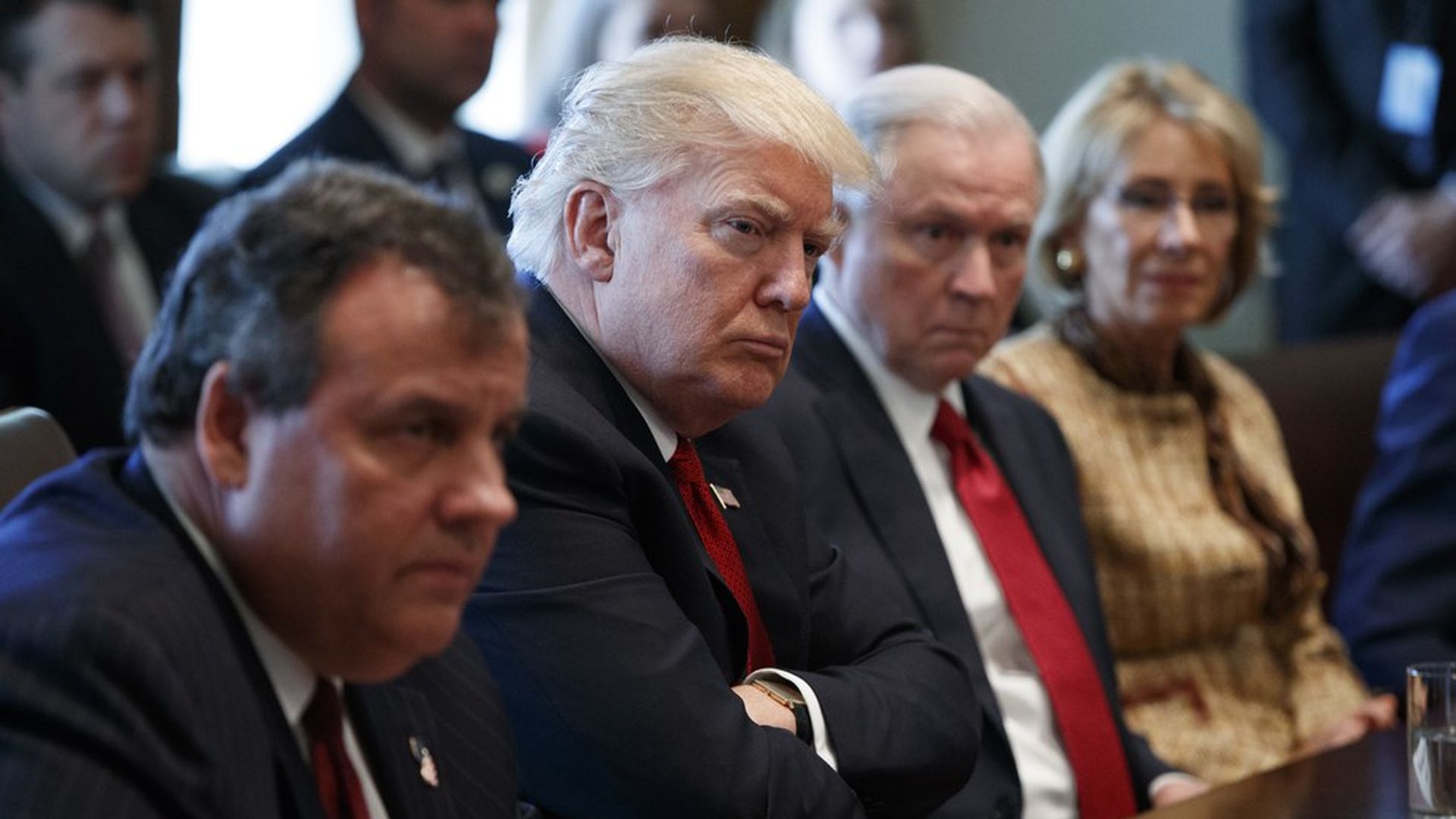 For weeks, President Trump has been privately expressing frustration with Attorney General Jeff Sessions, and has even told aides he regretted appointing him:
Trump views Sessions' decision to recuse himself from the Russia investigation as an act of weakness that made the situation exponentially worse for the White House.
POTUS has even mused that he could have named Sessions — a crucial early backer of his campaign — to be Secretary of Homeland Security instead.
Yesterday, Trump went public with his beef, telling the N.Y. Times: "Sessions should have never recused himself, and if he was going to recuse himself he should have told me before he took the job and I would have picked somebody else."
The declaration of no-confidence led to instant speculation in Republican circles that Sessions would resign: How can he go to work this morning?
Swan hears that Sessions may well stay: Top Republicans are giving us both "stay" and "go" predictions. Trump once publicly scolded Steve Bannon, who's back in good stead with the boss.
Sessions has told friends how much he loves the job, and how much fun he's having — locking up bad guys, supporting law enforcement, cracking down on sanctuary cities, etc.
DJT loves all that stuff, too. So on policy, they couldn't be more in lockstep. If it wasn't for Russia, they'd be as close as ever.
Sources also point out that if Sessions resigned, the acting head of the Justice Department would be Deputy Attorney General Rod Rosenstein, with whom Trump has no vibe. (In the interview, Trump said of Rosenstein: "Who is he? ... He's from Baltimore ... There are very few Republicans in Baltimore, if any.")
This rift sure sounds permanent, though. And remember that Sessions offered to resign before, saying that he serves at the pleasure of the President and was willing to step aside if POTUS would feel better served. Trump declined.
What Trump is thinking: It's the president's view that Sessions' decision to recuse himself from the Russia investigation — which may have been unavoidable, given the pressures at the time — empowered Democratic critics.
Inexcusable, POTUS thinks. Trump would have felt safer with his man Sessions in charge, but now must endure the wholly unpredictable and uncontrollable probe by special counsel Bob Mueller.
Be smart: Trump's blast shows that no lawyer or aide has convinced him to rein in his remarks in Russia, and makes a public spectacle of the kind of internal West Wing war that in most administrations might be concealed or gossiped about, but never proven in real time.
Go deeper