Why Trump can't get Congress to do what he wants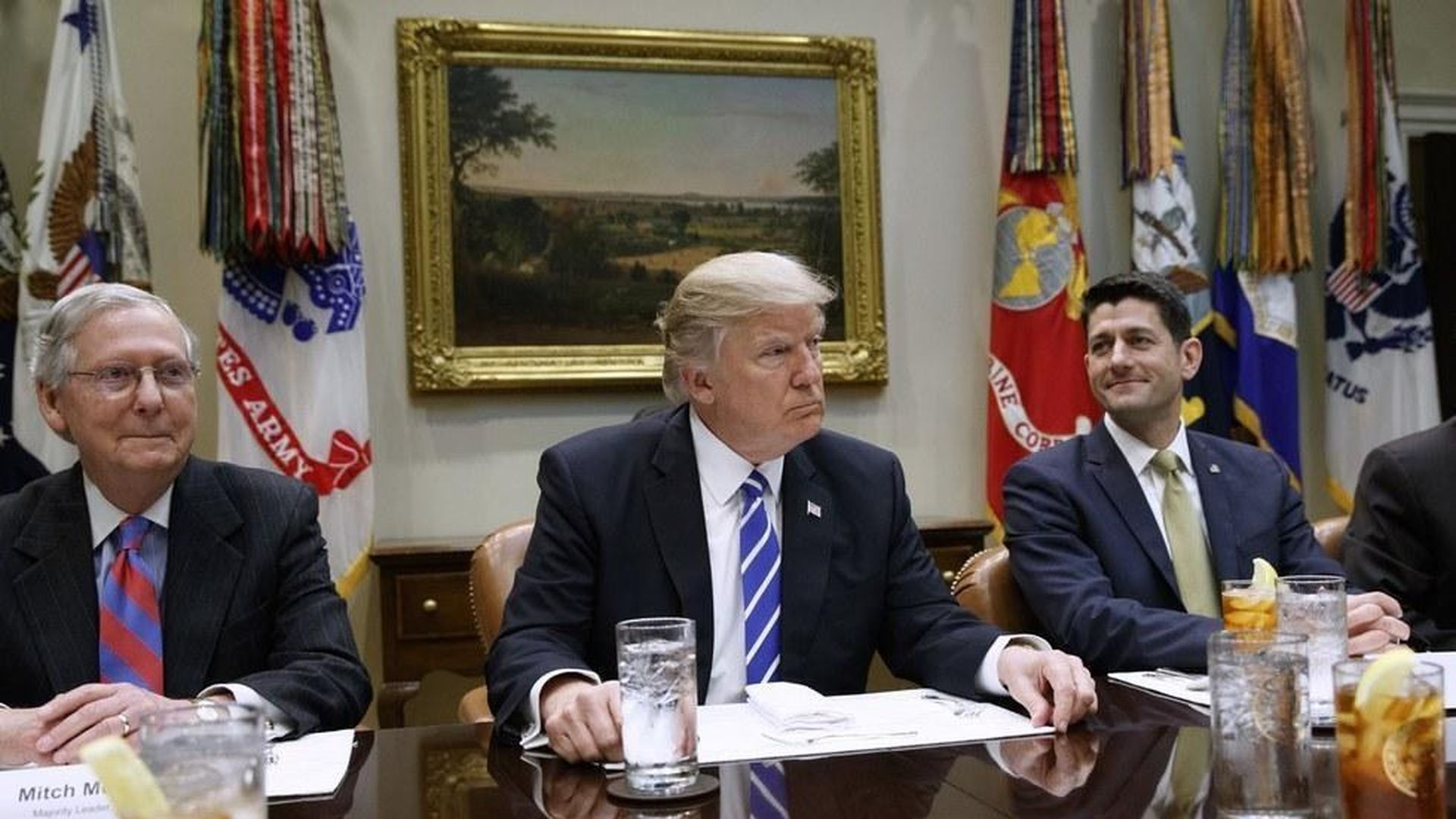 Presidential power over a party or Congress comes from enough lawmakers needing, fearing or genuinely liking them. Donald Trump has none of this.
Almost four months into office, Trump has been unable to gain leverage over his party, especially in the Senate, much less Congress as a whole.
Senate Republicans don't need him. They're pressing ahead with their investigations into Russian interference in the election and pushing sanctions against Vladimir Putin. They're pushing their own health care bill on their own timetable and hardly rushing to Trump's defense. With a very favorable set of 2018 races, it's hard to see a need materializing.I'm told Senate Republicans will also go their own way on tax reform, unconstrained by White House policy priorities or timetable.
Most Republicans don't like him. President Obama used a mix of need and genuine affection to jam through Obamacare in his first two years. There are very few Trump Republicans, much less lawmakers who dig their president. They tolerate him and they often vote with him, because Trump has largely embraced conventional GOP ideas. But most think he's blowing it.
No one fears him. Not long ago, Republicans worried about a Trump tweet fired their way. No more. And Democrats certainly don't fear a president opposed by most Americans. In fact, as Axios' Jonathan Swan reported in his weekly Sneak Peek newsletter last night, they're ready to effectively shut down the Senate to force a special prosecutor for the Russia probe.
Why all this matters: A top GOP lobbyist tells me: "Business feels the agenda is going down the toilet. ... This said, his supporters are hanging in there."
Read more ... N.Y. Times front page, above fold, "Senate G.O.P. Is Edging Back From President," by Jennifer Steinhauer ... WashPost A1, at fold, "Senate GOP wrestling with agenda full of peril," by Sean Sullivan and Kelsey Snell.
Go deeper