Why this New York hospital CEO is worried about the Senate bill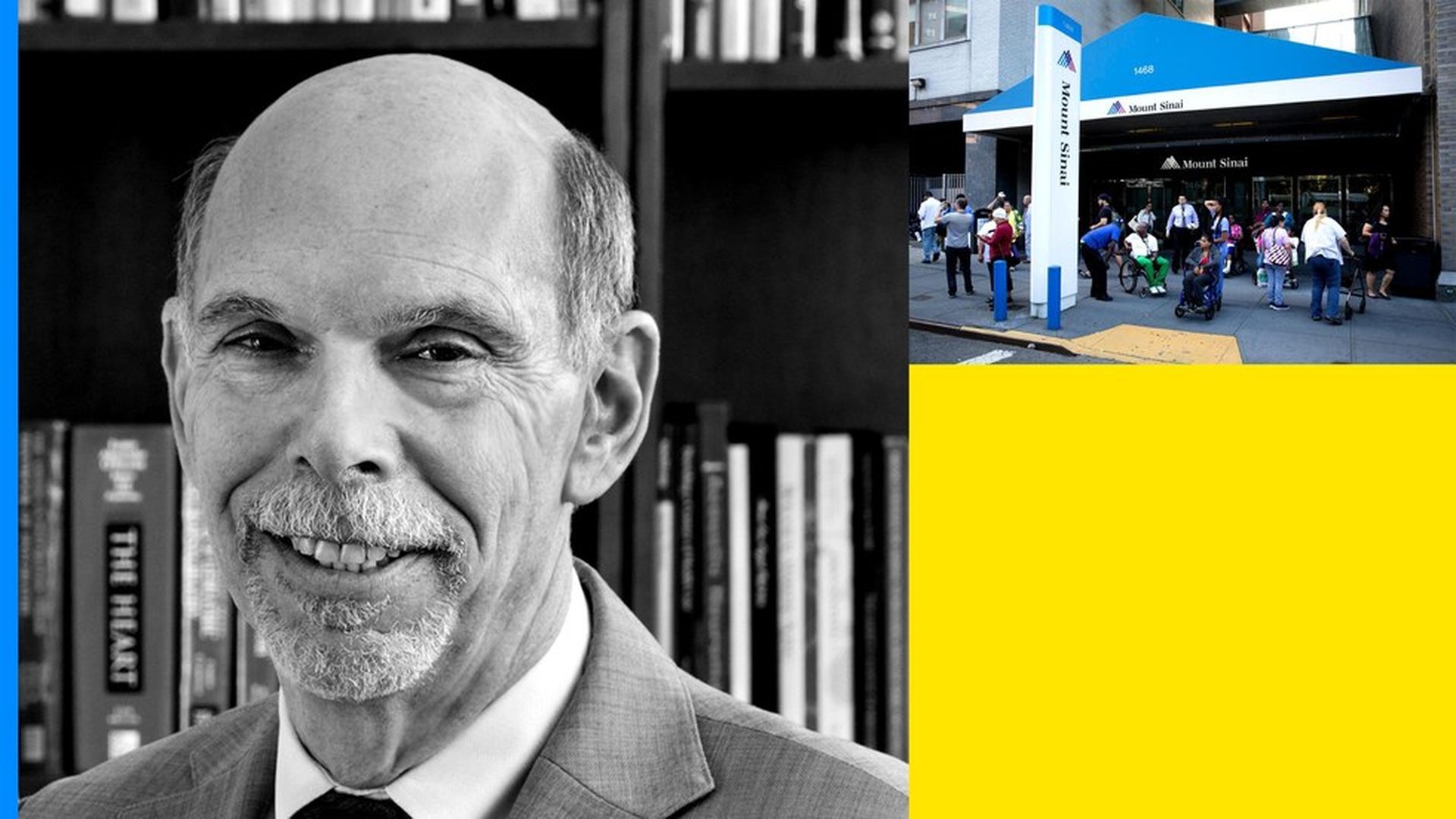 Dr. Ken Davis is CEO of Mount Sinai Health System in New York City, one of the largest hospital systems in the country. He's been monitoring the health care reform efforts and described the Senate bill bluntly last week: "If the House bill is mean, by our president's description, this bill could even be meaner."
Davis, a psychiatrist by training, spoke with me about the Senate Republican bill and why the Medicaid cuts worry him the most. But we also talked about other things, like the future of hospital care and mergers. Read on for an edited and condensed version of our conversation.
What comes to mind with the Senate Republican health care bill?
"From New York's point of view, we extended Medicaid for some 2 million people, whereas the Obamacare exchanges are a quarter of a million people. We're much more concerned about the extension of Medicaid and patients no longer being eligible."
"We'll have to provide more uncompensated care. Those patients are still going to get sick. The problem is, they may get sick and having had no preventive care, they may come to our hospital in a worse situation than they would have had they been receiving regular care."
What you're saying mirrors what other hospital leaders are saying.
"We've been talking through our professional organizations. But this is becoming a partisan bill, and our ability to influence Republicans from a very blue state is quite minimal."
Does that mean you think the Senate will pass its bill?
"I think the Senate will pass something ... McConnell is a very smart operator, and I think he's going to make sure that they're able to get those senators in line to get the 50 votes he needs."
There's actually a lot happening outside of the health care overhaul in Washington. And we should probably talk about the future of hospital care, or rather the future of care outside the hospital.
"We've got to move from a system that encourages doctors and hospitals to do as much as they can ... to a system that encourages patients to be treated before they're ill ... All the economics are aligned to make sure that systems move in that direction."
What's your take on accountable care organizations, or the concept of doctors and hospitals working together to care for a population? There have been mixed reviews.
"The ACOs have not been as successful as one might have wanted. That's for a lot of reasons. In the case of our hospital system, we are loaded with patients who are very high-cost because of transplants."
Mount Sinai is now several years past its large merger with Continuum Health Partners. How do we know this wasn't done just to squeeze insurers for higher rates?
"It was an old model that would have said, hey, by owning a bigger market share in Manhattan, you guys are going to be able to sit with the insurance companies and negotiate better contracts. But we didn't do this because we said we can leverage the insurance companies. We did this because we have to have a much bigger footprint in order to take risk."
Go deeper