Why tech firms are fighting California's privacy push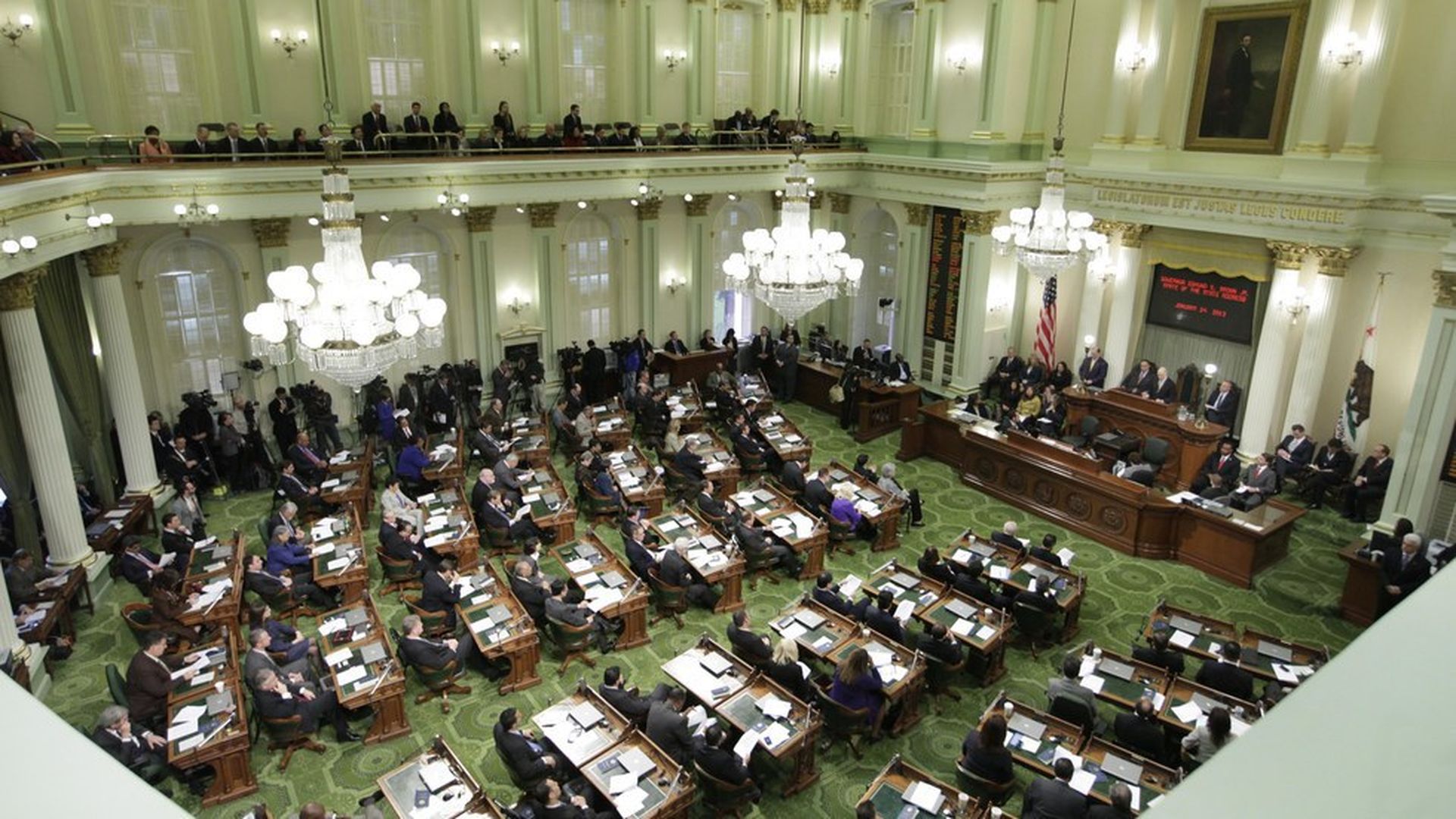 States across the country are trying to figure how out to regulate consumer privacy in the digital ad space, but the battlefield to watch is Sacramento. There, lawmakers are vetting a bill today that would require internet service providers like Verizon and Comcast to get permission from customers before sharing their data with marketers.
Battle lines converging: As the lines between media, tech and telecom companies blur, Internet providers and the web companies that use their pipes have a rare alliance in opposing the bill. They all have a stake in the fight as telcos buy media companies (think Verizon buying Yahoo and AOL) and web companies are, in some cases, working on their own connectivity initiatives (think Google Fiber). A new privacy law in California would be a threat to ISPs trying to break into the digital advertising market and the start of a slippery slope for the Facebook-Google duopoly.
Why California matters:
The state's size makes it a bellwether for likeminded states to follow, and it's also home to almost every major American internet company.
"California's such a larger economic engine that virtually all of our members are doing substantial business in California, so that'll effect them immediately," said Dan Jaffe, Executive Vice President of the Association of National Advertisers, which opposes the bill. ANA counts Google and Facebook as members.
Legislative sessions have also ended in other states where bills were being considered, according to TechNet's Andrea Deveau, who is critical of the bill.
The bill has to clear two committee hearings on Tuesday, so there's aggressive lobbying on both sides. If it passes it would head to the floor of the State Senate, but require additional approval by the State Assembly.
What the bill does: Says that an ISP has to get a user to sign off before sharing their data (including their browsing history) with an advertiser. It also bans so-called pay-for-privacy arrangements where customers have to pay more for an internet plan that doesn't use their data for targeted advertising purposes. Critics of the legislation worry the rules could be applied too broadly; the Electronic Frontier Foundation's Ernesto Falcon, who supports the bill, argued those concerns were overstated.
Why so many privacy bills? Online advertisers are suddenly fending off privacy bills left and right after the backlash over Congress' repeal of federal broadband privacy rules. With no federal rules on the books, legislators in some states, including Illinois, New York and Massachusetts have tried to fill the void.
On the hill: Republican congresswoman Marsha Blackburn, chairwoman of a house subcommittee on tech and telecom issues, earlier this year led the charge to repeal the FCC's rules, which applied only to ISPs. She recently introduced a new bill that would apply the same data restrictions to ISPs and tech companies like Facebook and Google — and pre-empt state laws on the issue. But it doesn't have the backing of Republican leaders.
Go deeper