Why some screen time can actually be good for kids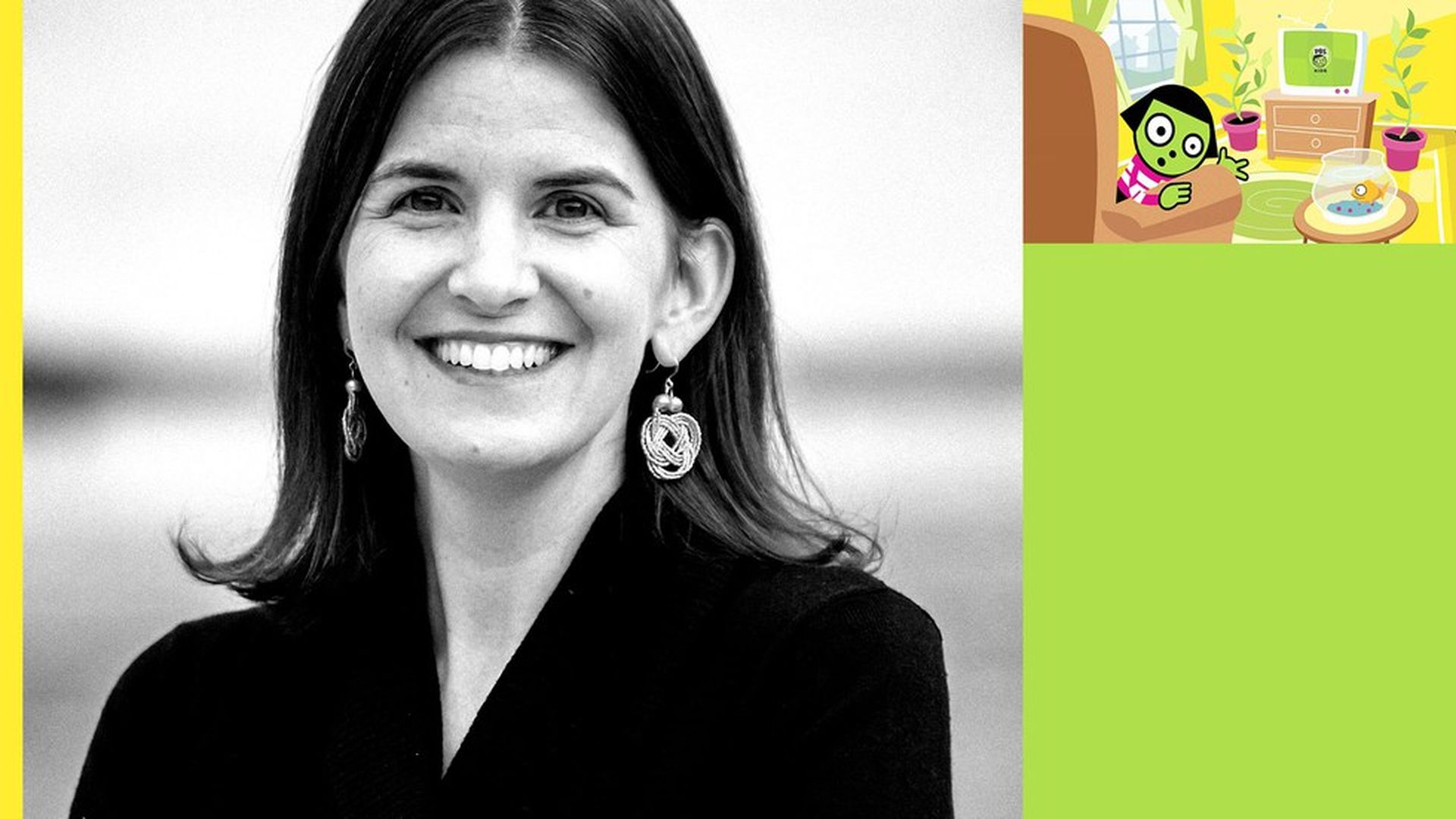 In her TED Talk earlier this year, Sara DeWitt, vice president of PBS Kids Digital, argued that all that screen time isn't necessarily a bad thing. But DeWitt says a few things got lost in the message. "It's not like blanket all screen time is great," she said in a recent interview with Axios.
The bottom line: There are two things to keep in mind, she says. One is that the right amount of screen time really depends on the kid, and the other is that not all screen time is created equal. The key, she says, is for parents to be proactive.
"There's a big difference between just kind of flipping on the TV when you need a few minutes of downtime and turning on whatever, and really thinking about what is going to be the best time for media today and how can I make the best choice."
Here's more from a couple interviews Axios has done with DeWitt over the past few months.
Is there a right amount of screen time?
"That is totally dependent on the kid," DeWitt said. "That's what I want parents to think about — they always want to find that magic number, like it would be no more than 20 minutes or no more than two hours, but you really have to get to know your kid and what kind of makes sense for them."
DeWitt noted that her five-year-old would watch TV and play video games all day, so she has to set specific limits, with warnings a few minutes before he hits his limit. With her younger son, he doesn't even want to watch a whole TV program.
"He's just not that kind of kid, so we will have very different screen time rules for him than we do for his brother," she said.
How educational games are changing
In its most recent game, Ruff Ruffman's Fish Force, PBS is actually able to make the levels adjust based on where an individual child is at. That's important, De Witt says, because kids do best and engage more when they are pushed a bit beyond their comfort zone, but not too much.
Games are also proving to be good ways to judge achievement. For example, a study using some of PBS Kids' Curious George apps was able to closely predict how young kids would score on standardized tests.
"The data was astonishing," DeWitt said. Indeed, the researchers at UCLA felt they could learn more about a child's cognitive learning from the games. "They feel like the games give more insight then the tests did," she said. "They are beginning to say 'Why are we focusing so much time on the testing when actually we can get a lot more information by looking at this kind of game."
Why voice is tricky — and so important
"We've been designing forever around these huge constraints - our audience can't read and they can't use the keyboard," she said. "Suddenly we have a way for kids who can't read or write to communicate."
The touchscreen was a big leap forward and voice holds promise too, provided the industry can find good ways to adhere to federal COPPA rules and other regulations designed to protect children online.
Connecting parents to their kids' game play to parents
Decades of research shows that kids can learn from educational TV, and learn even more when parents talk to their kids about what they saw. The same holds true with games, DeWitt said. So, PBS has been focusing on developing tools for parents, including an app called PBS Super Vision that texts parents updates with what their kids are learning from the games. Another app, PBS Parents Play and Learn offers tips on games to play in a restaurant, in the car or other places.
Go deeper