Why Hollywood studios aren't strapping on VR headsets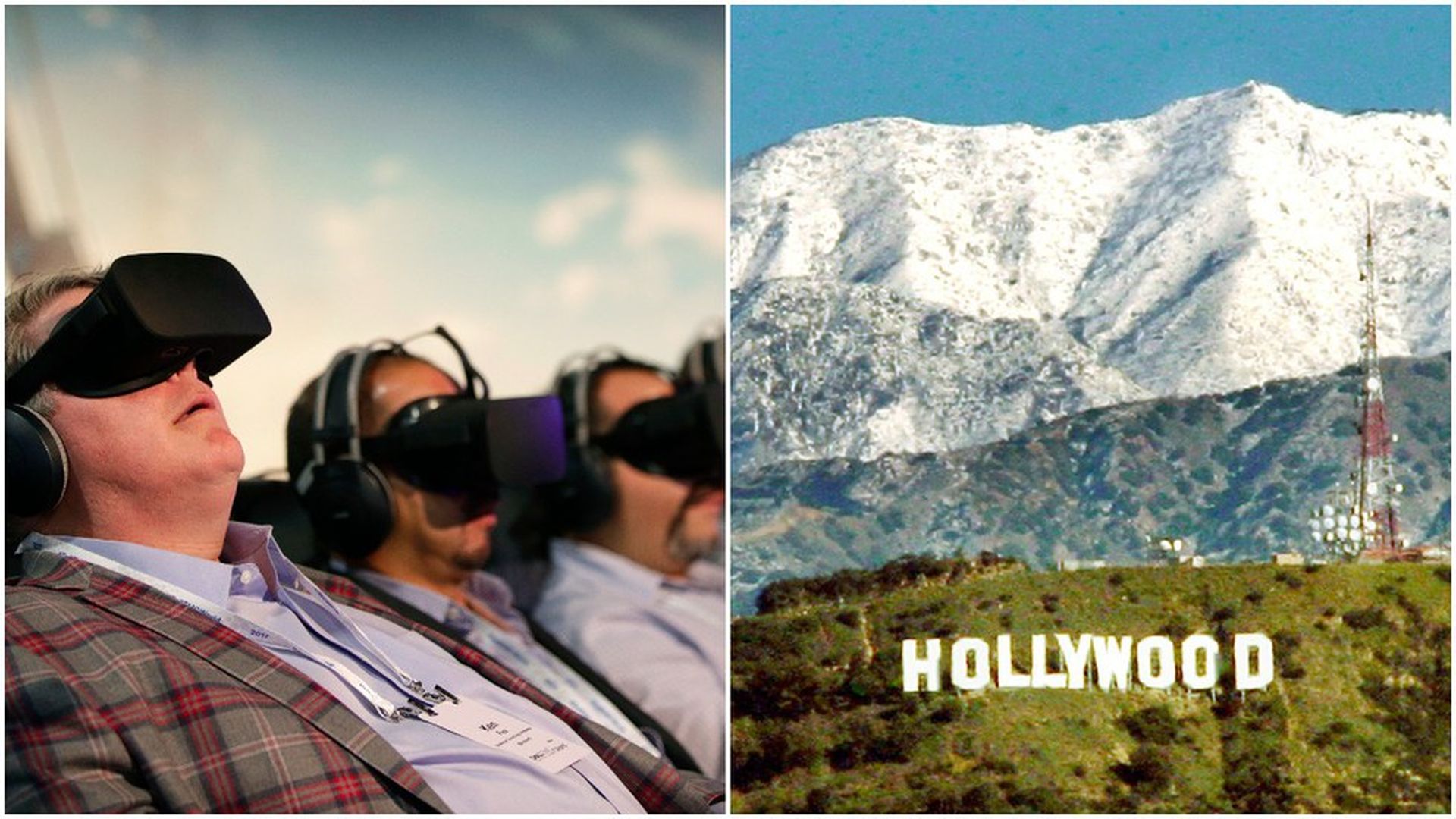 "Why Hollywood Studios Are Slow to Embrace Virtual Reality ... 'The big elephant in the room is: How do you monetize this?'" — The Wrap's Matt Donnelly and Matt Pressberg, with Sharon Taxman:
"So far the audience is tiny. While Greenlight projects 100 million VR devices will be shipped to consumers by 2021, Facebook's Oculus Rift and the HTC Vive shipped less than 1 million units combined in 2016. Both product launches fell behind projections ...
"The vast majority of VR revenue so far comes from sales of equipment — rather than content for that gear that studios and gaming companies might create. That may change, but it will be a gradual one. ...
"VR content doesn't come cheap ... The technology is still young — and sometimes glitchy ... Theater owners are leery ... No star power ... Early experiments are cool, but where's the 'Avatar' of VR?"
Go deeper