Why everyone's talking about the new 'Star Wars' trailer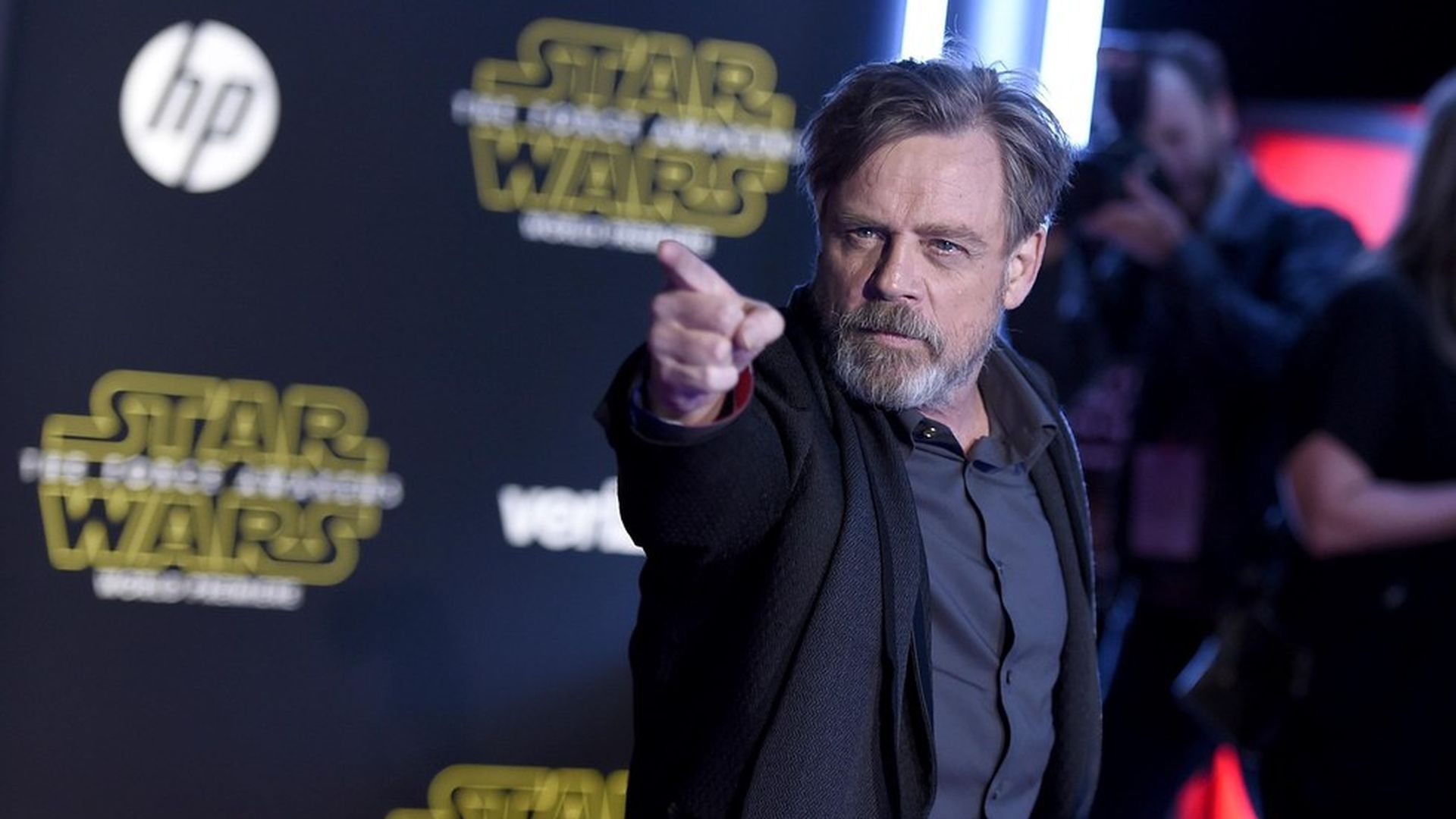 "Stars Wars: The Last Jedi" won't arrive in our galaxy until Dec. 15, but a trailer that dropped yesterday (16 million views just of the official YouTube video, with copies all over the web) provided more online excitement and debate than most actual movies.
Entertainment Weekly calls the clip "our first glimpse into the galaxy after civil war was reignited in The Force Awakens."
Han Solo is gone. Luke Skywalker has been found. And although General Leia Organa's Resistance has knocked back the First Order, those Imperial wannabes remain a volatile threat under the command of General Hux, and the enigmatic Supreme Leader Snoke.
Wired's Brian Raftery: "[P]erhaps what's most notable is that no one is having any fun. Rey (Daisy Ridley) is trying to learn the Force from a cranky, Hoth-cold Luke Skywalker (Mark Hamill), who tells her, "I only know one truth: It's time for the Jedi to end.'"
Go deeper