Why Amazon's new headquarters won't guarantee economic boon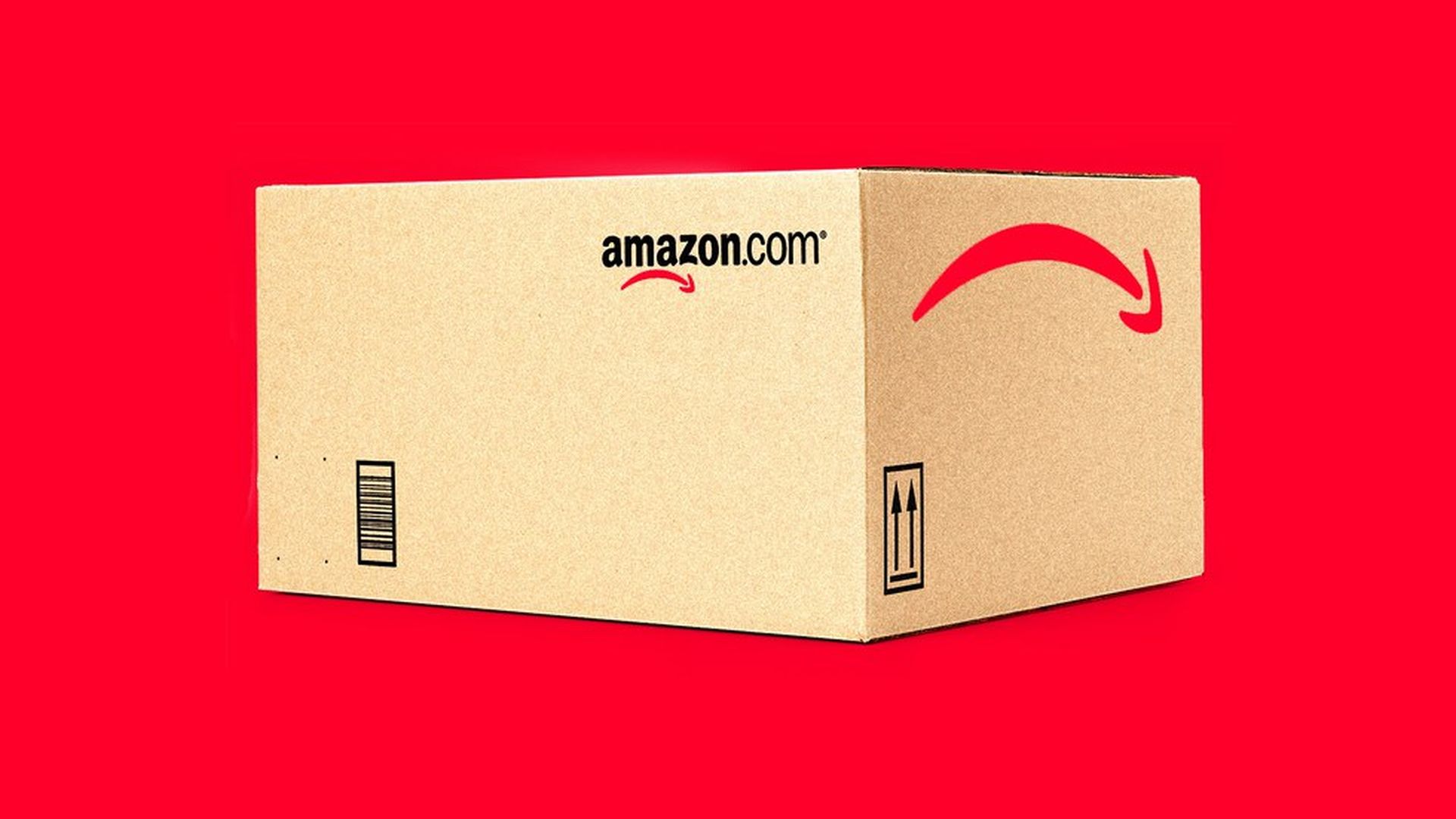 Cities across the country are falling over themselves to score the winning ticket in the biggest local lottery — Amazon's second North American Headquarters. Today's the deadline for them to submit proposals. But luring Amazon's promised 50,000 jobs comes with costs that may outweigh the benefits for some cities.
Why cities care: Mayors see dollar signs in Amazon's pledge to bring 50,000 jobs that pay an average salary of $100,000 to the winning city. They know "HQ2" will instantly put even the most obscure city on the map as a tech hub that will attract more businesses and talent. But an influx of people brings higher costs, and probably only marginal increases in local taxes thanks to the tax breaks most cities are prepared to offer.
The cost of tax credits: As Axios' David McCabe reported last month, bids for Amazon's new HQ could reach upward of $10 billion in tax breaks and other incentives. That high price tag could undercut a locality's ability to fund good public schools, hospitals and infrastructure — the very qualities Amazon is looking for.
The cost of population growth: 50,000 high-paying jobs are attractive to any city council. But they sometimes don't factor in the associated costs of population growth.
In Seattle, home to Amazon's first headquarters, the population has grown by 20% in past 10 years, and median home prices went up 50%, Ethan Phelps-Goodman of the organization Seattle Tech 4 Housing told Marketplace.
Cities will have to prepare for that boom to make sure low- and middle-income people don't get priced out of the housing market.
Home-grown growth: Some experts say the Amazon sweepstakes will likely go to a community that's already doing pretty well, rather than helping to lift up a struggling town. That's because Amazon's criteria — more than a million people, proximity to higher education, strong public transportation — are the makings of places that are already succeeding in the modern economy.
To meet Amazon's criteria and to be able to afford to offer a big tax incentive, a city is likely to already be doing relatively well in today's economy, said John Lettieri, Co-Founder and Senior Director for Policy & Strategy at Economic Innovation Group.
"Economic development strategy can't be based on these once-in-a-lifetime location opportunities," he said. "Cities can understandably go crazy over something of this scale, but it's no substitute for the benefits of having home-grown growth. That's the foundation for stable growth in the longer term, not the lottery ticket."
Spearheading collaboration: Regardless of who wins, bidding will spur city leaders to talk about ways to get attract companies — both big and small.
Detroit, for example, pulled together close to 100 consultants who offered their time for free to develop the city's bid. "I've never seen a community come together like that," said Dan Gilbert, CEO of Quicken Loans who has been involved in reviving Detroit's business scene. "If we don't win this bid, we're going to die trying."
Gilbert said Detroit teamed up with Windsor, Canada, just across the border, which "gives Amazon a huge edge on immigration issues" and international talent recruitment. "You're not going to get that in another city."
Startup focus: Cities who don't win the bid could consider putting that money and incentives toward investing in startups that trigger more organic job growth. "So hopefully the losers will keep fighting and use this process to be winners," said Steve Case, CEO of Revolution, a venture capital firm.
"If you put a pile of cash in a city, we're all going to invest in technology," Gilbert said. "I think money follows, it doesn't lead."
Go deeper