Who could be next on Trump's chopping block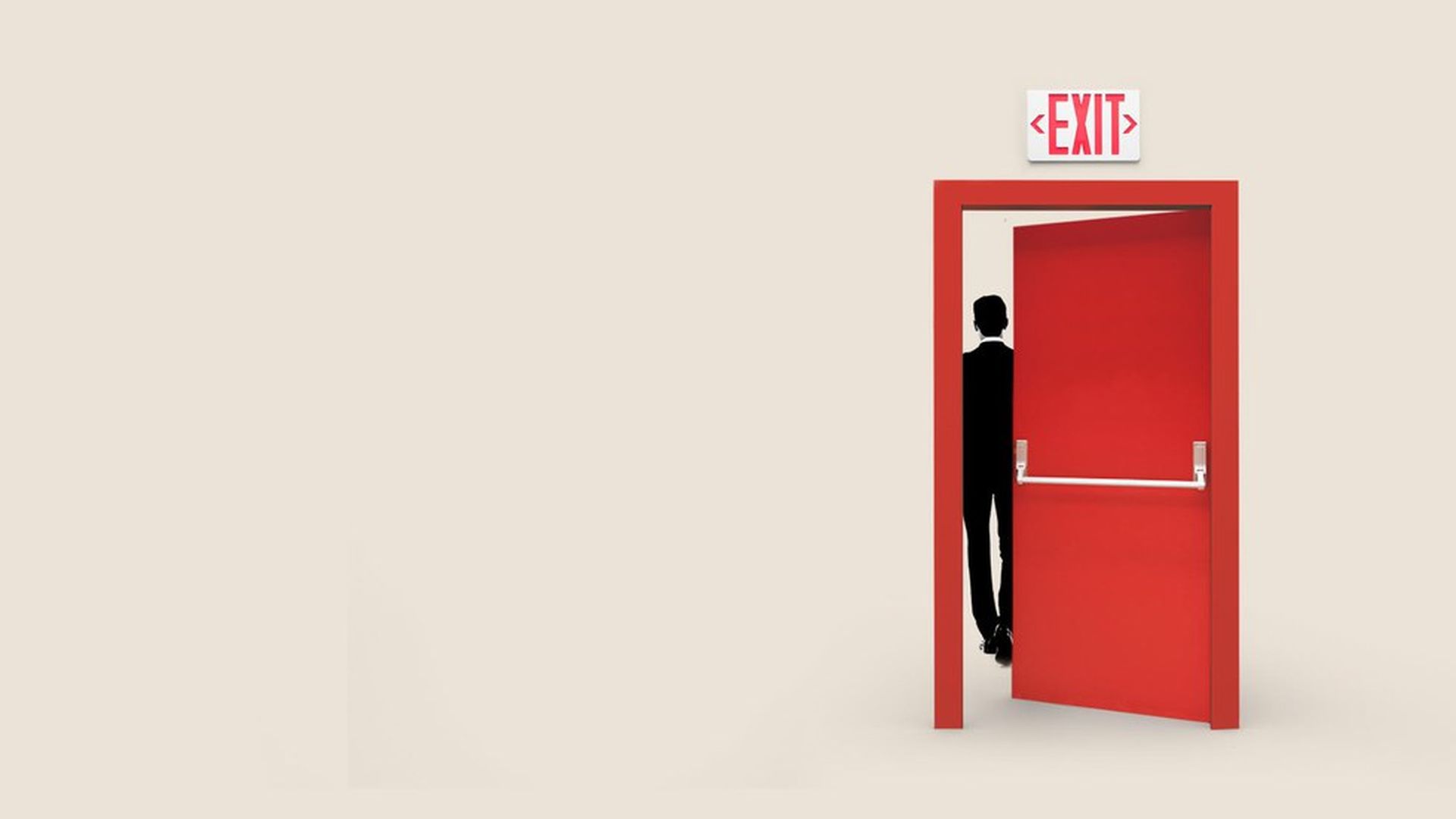 In only six months of the Trump presidency, nine officials have quit or been forced to resign, including Sally Yates, Michael Flynn, and James Comey.
Sean Spicer announced his resignation last week, hours after Anthony Scaramucci was named the new director of communications. Hours after Politico reported that Mooch planned to fire Michael Short, the assistant press secretary quit first. And on Friday Trump replaced Chief of Staff Reince Priebus, announcing it through a tweet.
There seem to be more resignations and firings on the horizon, the questions is, who's going next?
Why it matters: Trump is obviously losing confidence in his own administration, and is willing to make dramatic personnel changes. Scaramucci, the new favorite, "intends to follow through on threats to purge aides he believes are disloyal to Trump" according to the Washington Post.
We've rounded up the names of those who could be on the chopping block.
Jeff Sessions: Trump has expressed his frustration with Sessions to aides and even the New York Times over the past couple weeks. Axios reported that Trump floated Rudy Giuliani as a possible replacement and has had calls with advisors asking what would happen if he fired Sessions.
Rex Tillerson: He's considering leaving the job of Secretary of State by the end of the year, two sources told CNN. And on Tuesday, Tillerson's spokeswoman announced that Tillerson was "taking a little time off."
H. R. McMaster: National Security Advisor McMaster's plans for Afghanistan have faced repeated opposition from the President as well as Secretary of State Tillerson and Secretary of Defense James Mattis, according to Politico and Bloomberg. Because of this, Trump has reportedly begun losing faith in McMaster.
Robert Mueller: There's been speculation that if Trump replaces Sessions he'll go after Special Counsel Robert Muller next. Last week, Mike Allen reported Trump was advised not to fire Sessions from the Justice Department to "save the bullet" for Mueller.
Steve Bannon: Back in April, Mike Allen reported that Bannon might be on his way out. He was removed from the National Security council, and Politico reported that Bannon had to be convinced not to quit the administration. However, this seems to have blown over.
Go deeper