White House won't deny Trump taping Comey talks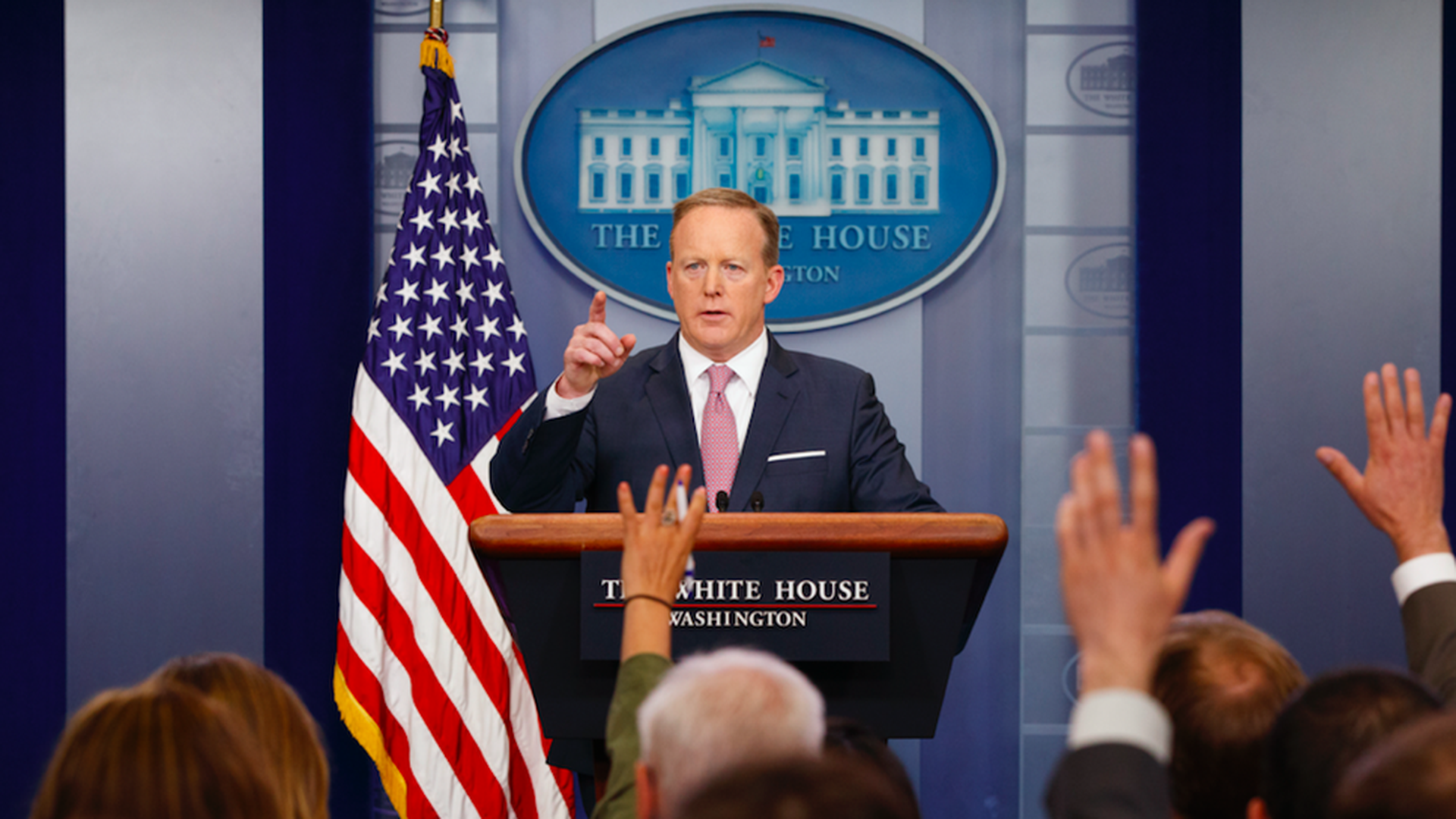 Press Secretary Sean Spicer wouldn't deny that President Trump may have recorded his conversations with FBI Director James Comey. Spicer was repeatedly asked about Trump's Friday morning tweets, but continued to dodge questions by stating that "The president has nothing further to add on that" and that "the tweets speak for themselves." Other takeaways:
"Is [Trump] currently recording conversations taking place in the Oval Office?": "The president has no further comment on this."
Did Trump ask Comey to pledge his loyalty to him? "No. He was asked to pledge his loyalty to the country and rule of law," said Spicer.
On Trump saying he'd cancel the press briefings: "I think he is a little dismayed" over reporters' "attempt to parse every little word and make it more of a game of gotcha."
Go deeper