White House: "We've not declared war on North Korea"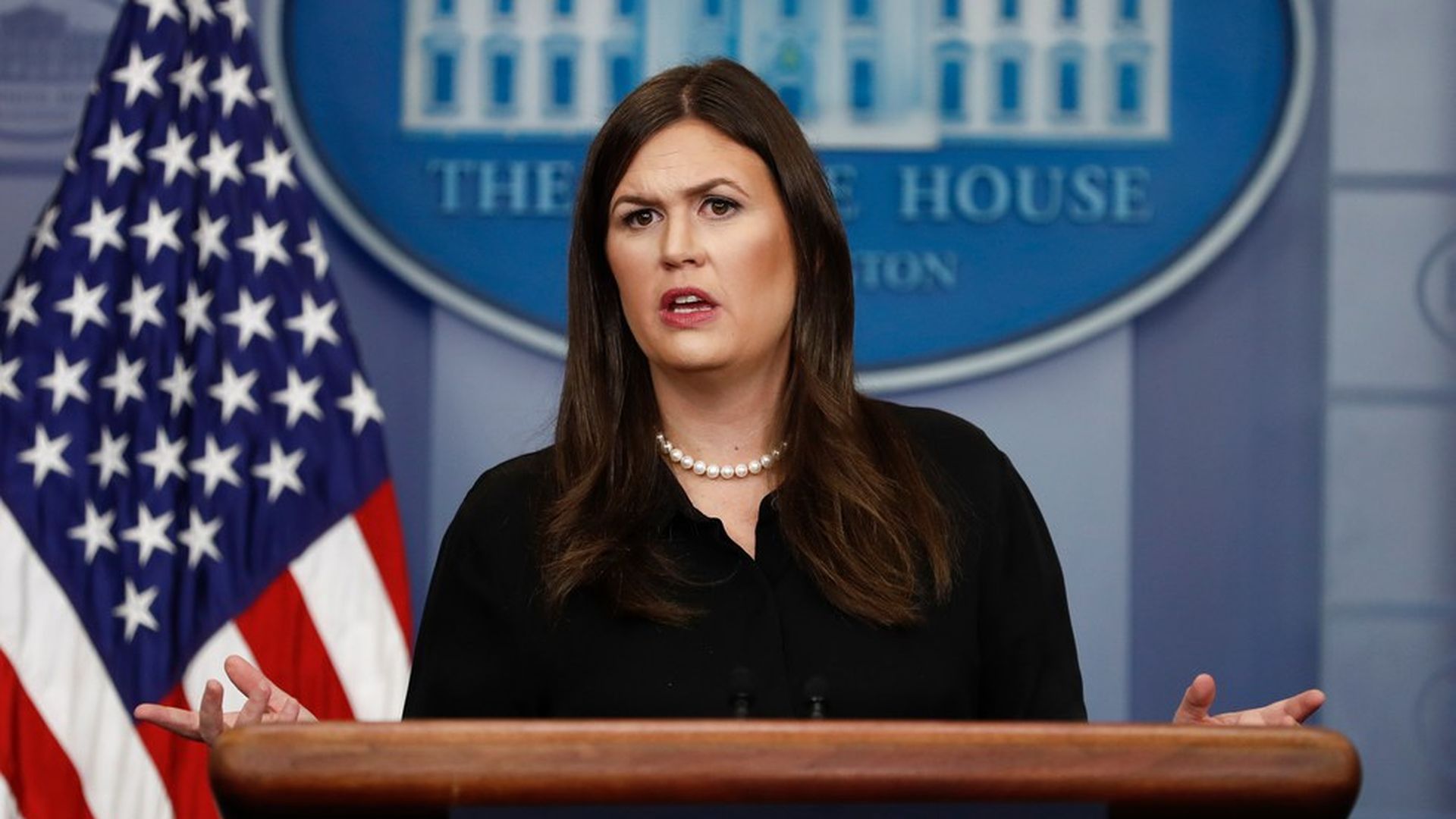 Sarah Sanders said Monday that the White House has "not declared war on North Korea," as the country's foreign minister claimed this morning. Sanders added that "frankly, the suggestion of that is absurd."
On criticism of Trump's NFL comments: "This isn't about the president being against anyone, but about millions of Americans being for something." Later Sanders said that if NFL players are protesting police brutality, then "they should protest the officers on the field," not the flag.
Did Trump go too far in calling some players SOB's that should be fired? "It's always appropriate for the president to defend our flag, defend our national anthem."
On Trump tweeting about NFL but not Puerto Rico: "He's emphasizing something that should be unifying... Celebrating and promoting patriotism in our country is something that should bring everyone together."
Puerto Rico recovery efforts: Federal response to Hurricane Maria is "anything but slow," said Sanders. Trump sent FEMA Administrator Brock Long, Homeland Security Advisor Tom Bossert to Puerto Rico today.
Go deeper