White House: We aren't "politicizing" Manhattan attack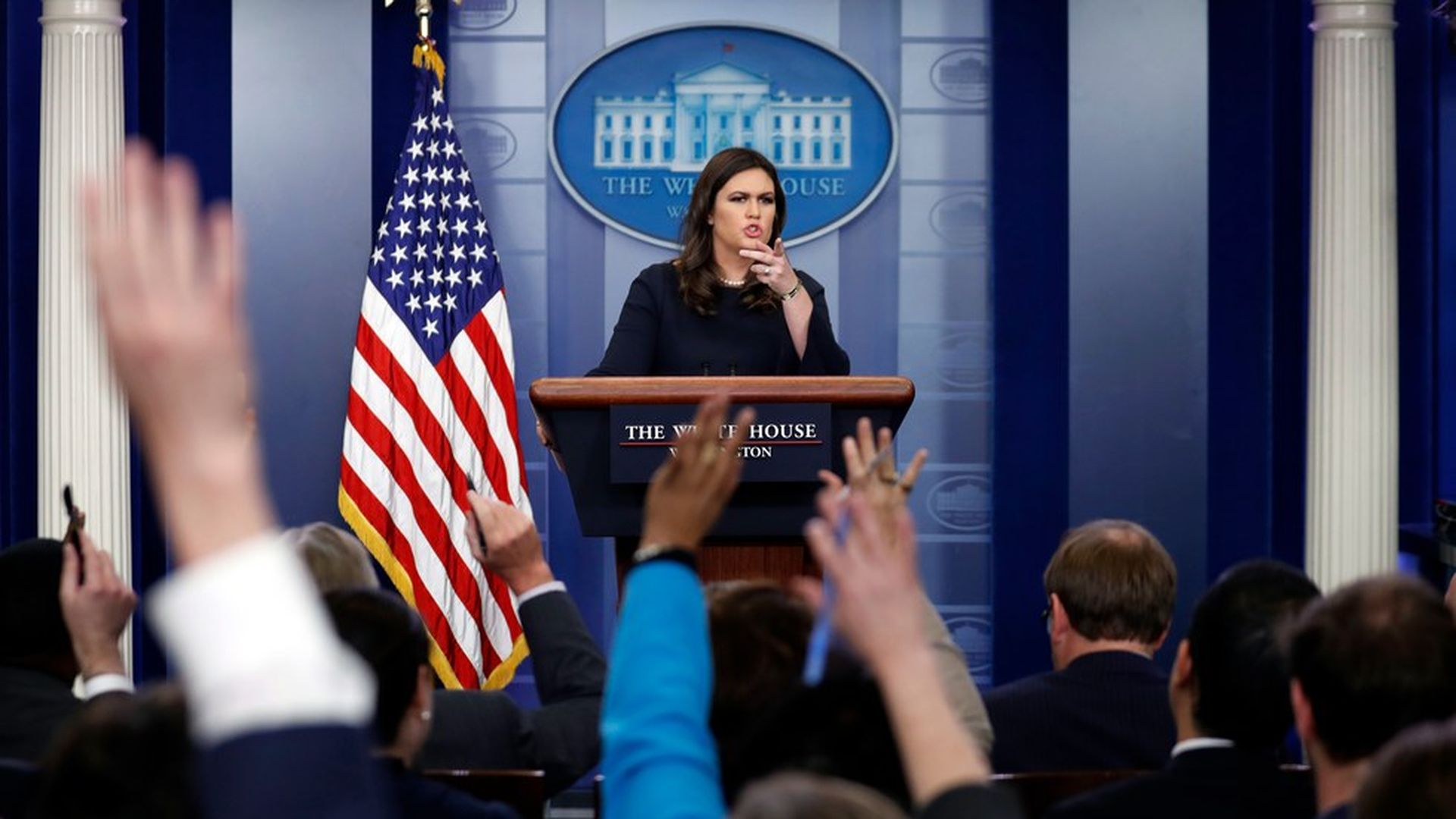 Press Secretary Sarah Sanders said Wednesday President Trump did not take the "political route" after the Manhattan attack when he tweeted that the diversity visa program, which suspect Sayfullo Saipov used to enter the U.S., was a policy proposed by Sen. Chuck Schumer. Trump "does not blame Senator Schumer," she added.
Trump has spoken with both New York City Mayor Bill de Blasio and New York Gov. Andrew Cuomo, per Sanders. Cuomo and de Blasio said they hadn't heard from the president as of 11am this morning.
On the diversity visa lottery program: "All I know is you can't randomly select people without thorough vetting." Note: The program includes a vetting process.
Trump was "voicing his frustration with lengthy process" when he called the U.S. criminal justice system "a joke."
On 401(k)s: Sanders dodged a question on whether the tax plan will eventually lower the caps for 401(k)s.
Does the administration believe slavery was wrong? "It is disgusting and absurd to suggest anyone in this building supports slavery."
What are Trump's flaws? "Probably that he has to deal with you guys [reporters] on a daily basis." Note: The question was asked of Sanders in response to her comment Tuesday that several American leaders including Washington, Kennedy and Roosevelt were flawed.
Go deeper