White House uses "word games" on Russia leak story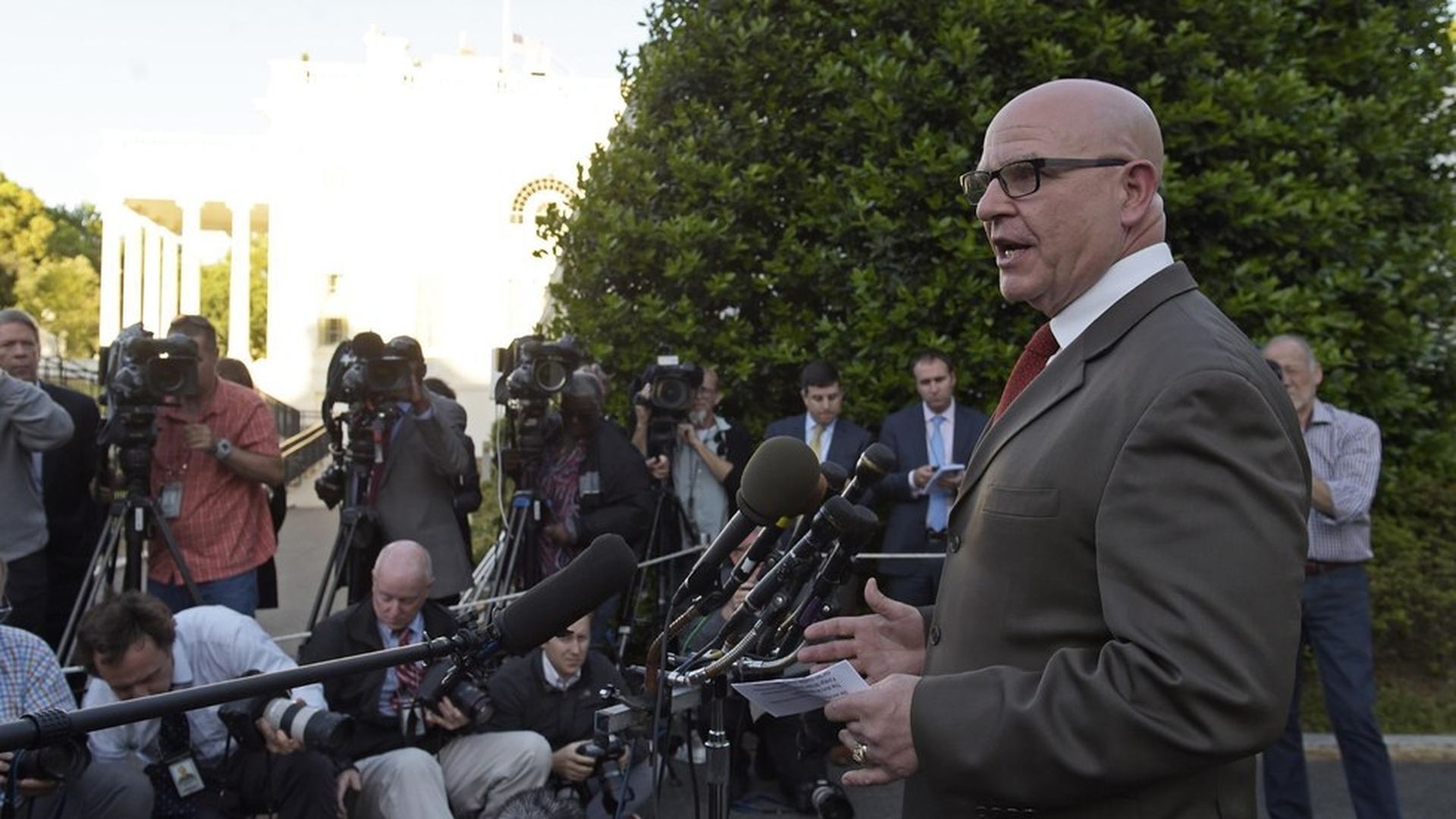 Several top White House officials have now gone on the record to rebut yesterday's Washington Post report that Trump revealed highly classified information to Russian officials last week. One of the authors of that piece, Greg Miller, has branded the White House denials as "playing word games," but none of them directly contradict the Post's reporting, which says Trump "did not reveal the specific intelligence-gathering method."
President Trump's word games: "As President I wanted to share with Russia (at an openly scheduled W.H. meeting) which I have the absolute right to do, facts pertaining to terrorism and airline flight safety. Humanitarian reasons, plus I want Russia to greatly step up their fight against ISIS & terrorism."
The overarching concern: Trump shared information from a key Middle Eastern partner, which the U.S. was not authorized to release, potentially placing that partner's intelligence methods and sources in grave danger.
Secretary of State Rex Tillerson: "During President Trump's meeting with Foreign Minister Lavrov a broad range of subjects were discussed among which were common efforts and threats regarding counter-terrorism. During that exchange the nature of specific threats were discussed, but they did not discuss sources, methods or military operations."
National Security Advisor H.R. McMaster: "The story that came out tonight as reported is false. The president of the foreign minister reviewed a range of common threats to our two countries, including threats to civil aviation. At no time, at no time, where intelligent sources or methods discussed. The president did not disclose any military operations that were not already publicly known."
Deupty National Security Advisor Dina Powell: "This story is false. The president only discussed the common threats that both countries faced."
Michael Anton, WH/National Security Council spokesman "emphatically denies hat Pres Trump's tweets today confirm disclosure of classified material to Russia."
Go deeper