White House: Trump will never reveal his military plans in advance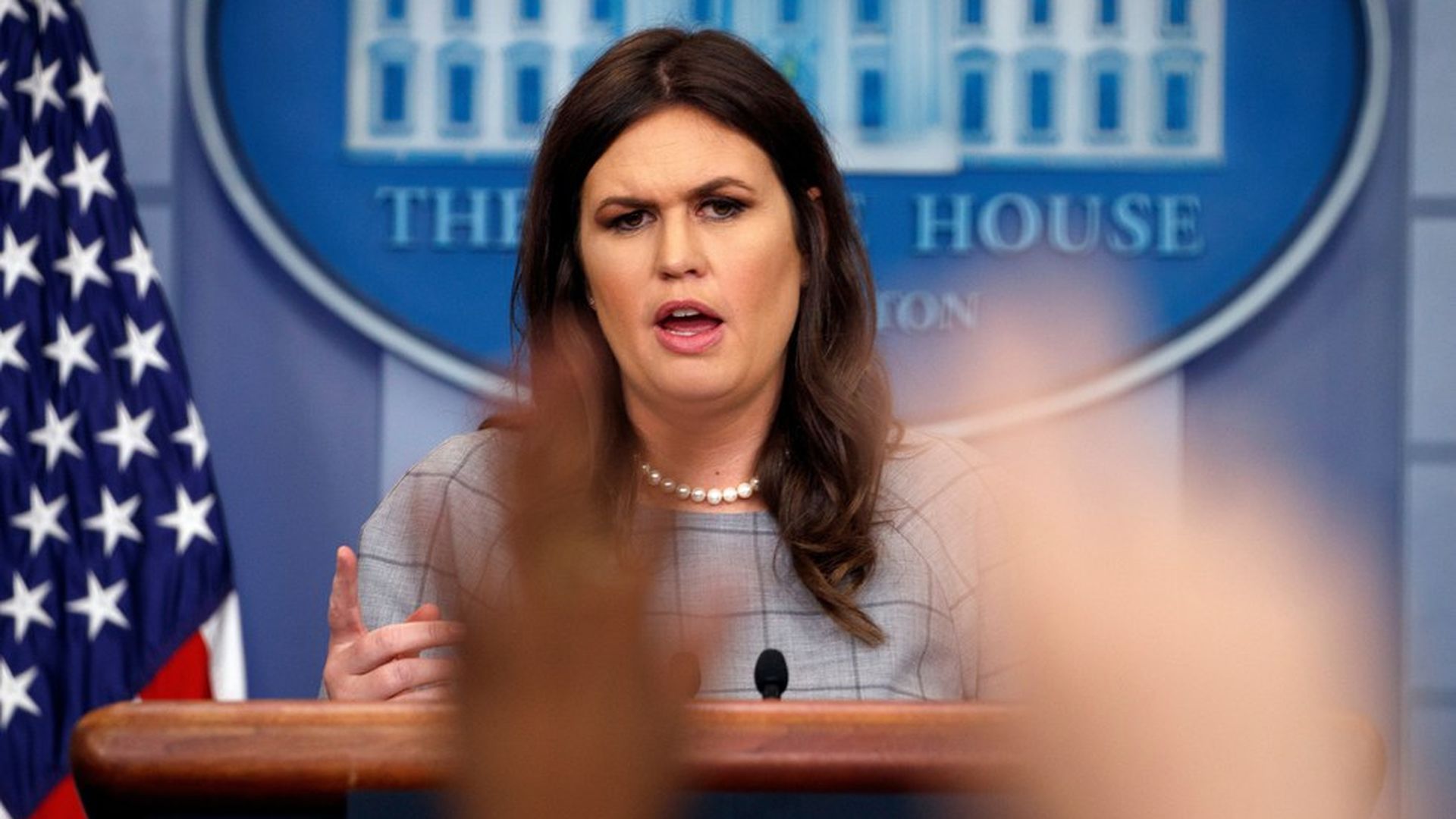 Press Secretary Sarah Sanders dodged questions Friday on what President Trump meant when he told reporters Thursday night that his dinner with senior military leaders may be the "calm before the storm."
Instead she stated that the White House "is never going to say in advance" what the president is planning. "He's not trying to broadcast or telegraph his actions, [unlike prior presidents]," said Sanders. "If he feels that [military] action is necessary, he'll take it."
Briefing highlights:
On Trump rolling back the Obama-era birth control program: "The president believes that the freedom to practice one's faith is a fundamental right in this country... If people don't like what the Constitution says, they should talk to Congress about changing it."Status of Iran deal: Trump's looking at all of Iran's "bad behavior."On Corker saying Tillerson, Mattis and Kelly are keeping the world from chaos: "The president is the one keeping the world from chaos."Trump-Tillerson relations: Trump still has full confidence in his Secretary of State. "Nothing has changed despite what you may read in the media."Mysterious health attacks on Americans in Cuba: The U.S. will continue to look into this "until we get some real answers."Latest jobs number: "Today's jobs report shows how much the storms have hurt our economy." But the storms also hurt our people, said Sanders.Status of GOP tax plan: Trump is visiting Hamburg, Pennsylvania Wednesday to deliver a tax reform speech.
Go deeper