White House: Trump will make DACA announcement on Tuesday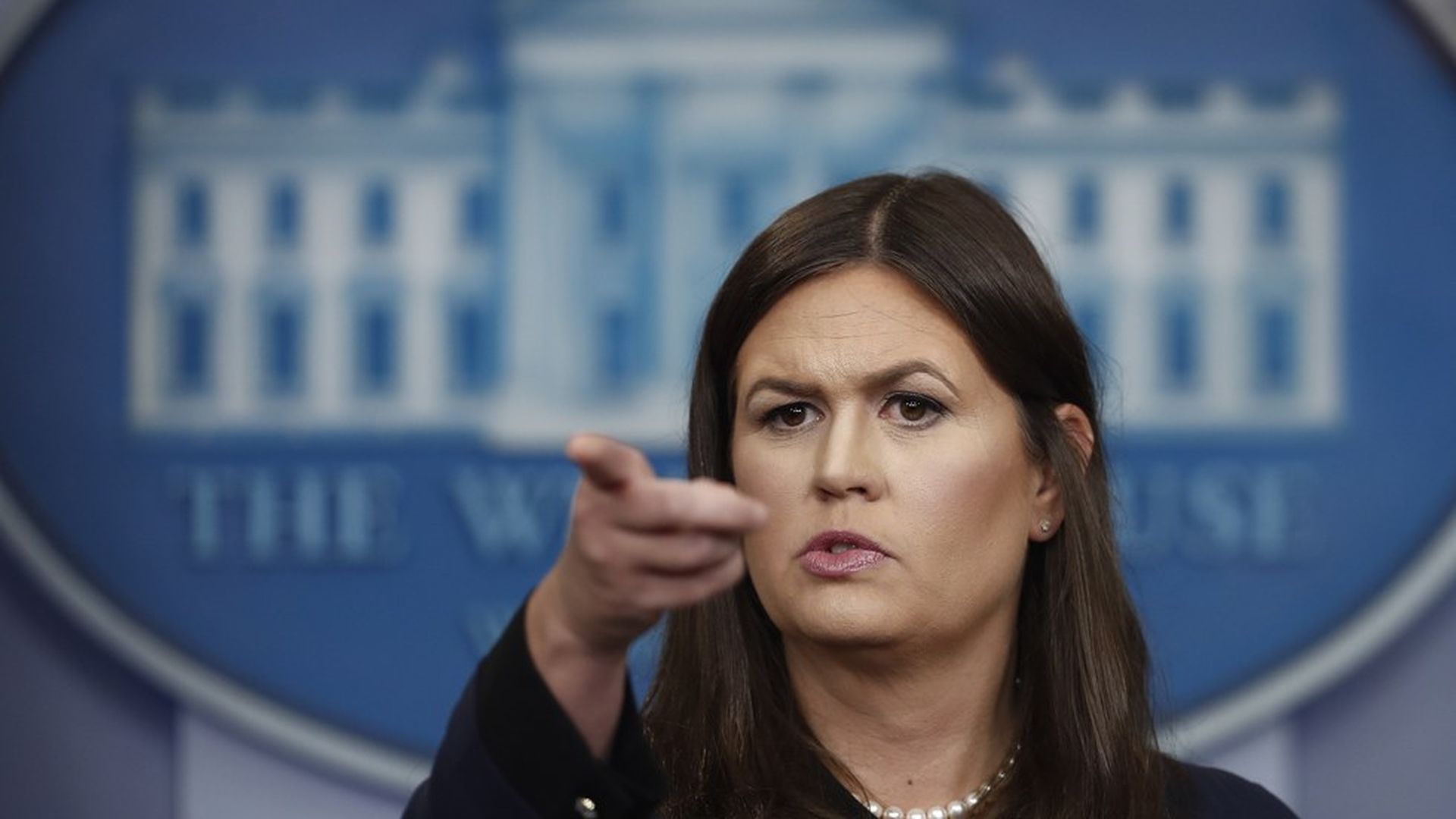 Sarah Sanders told reporters Friday that President Trump will make a decision on whether or not to end the Obama-era DACA program on Tuesday. "The president's been very clear, he loves people," said Sanders, adding that Trump wants the decision to be made correctly.
Mixed messaging: Friday morning, multiple sources told Axios' Jonathan Swan that Trump would not be announcing any changes to DACA today. A few hours later Trump said his decision would be made "sometime today or over the weekend." Now Sanders is saying the announcement will come Tuesday. Meanwhile, many DREAMers are in limbo, worried that they could become Trump's next deportation target.
Go deeper