White House: Trump wants supportive senators, but Moore's fate up to voters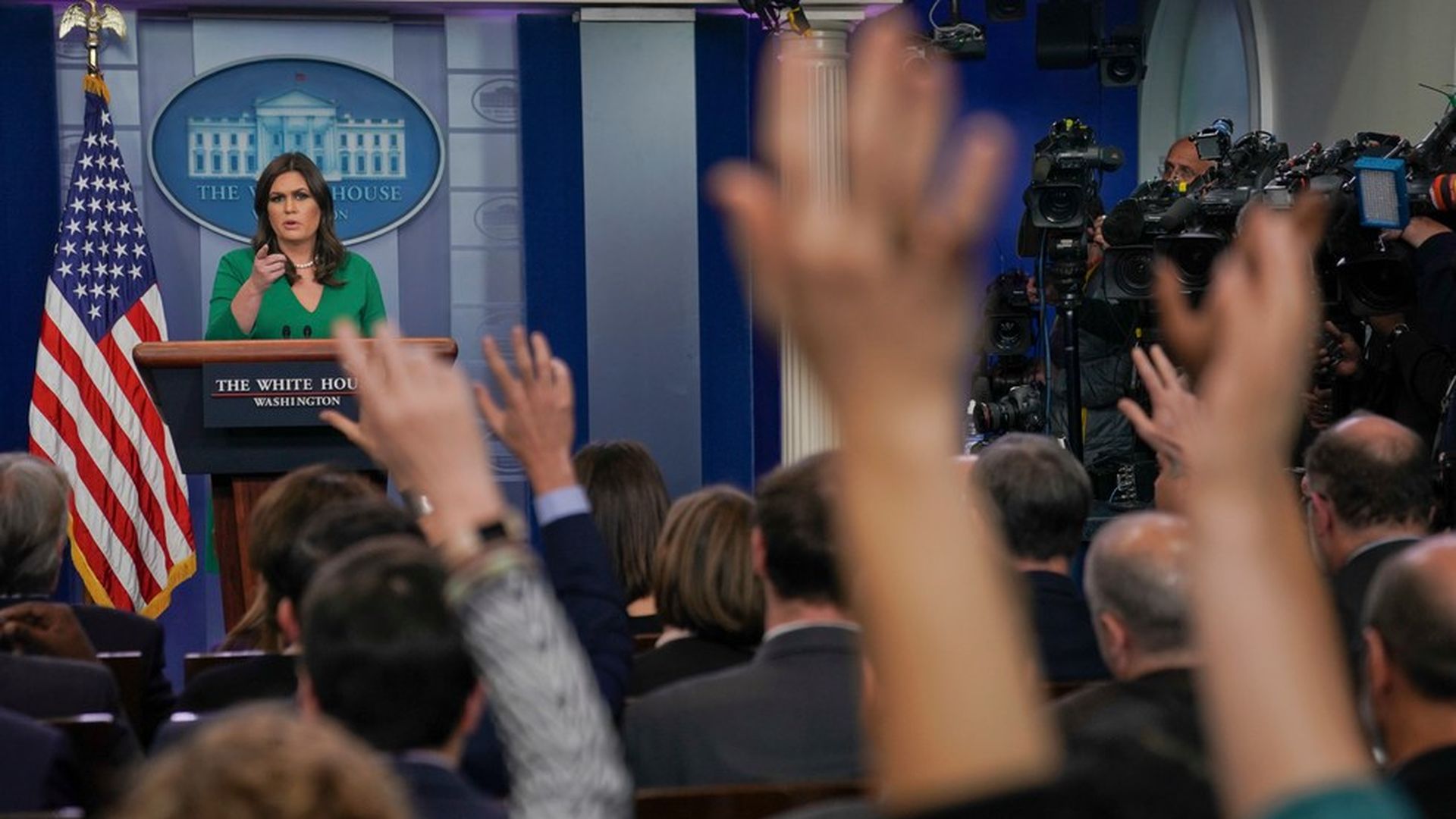 Press Secretary Sarah Sanders said, "The president wants people in the House and the Senate that support his agenda," when asked if Trump would approve of Roy Moore's election to the U.S. Senate. She also said repeatedly that Trump is leaving the decision to the people of Alabama. That followed similar comments from Kellyanne Conway on Monday morning
Sanders instructed reporters to say what they're thankful for this Thanksgiving before asking questions. Starting it off herself, she said, "I'm sure you all know, I'm thankful for everyone in this room." Some reporters responded: 'I'm thankful for the First Amendment."
Trump's tweet saying he "should have left [the UCLA basketball players] in jail" was just a "rhetorical" response to LiAngelo Ball's father, LaVar Ball.
Before Sanders, Secretary of State Rex Tillerson briefed the press on Trump's decision to put North Korea back on the list of state sponsors of terrorism.
Go deeper