White House: Trump believes Moore's fate is "up to the people of Alabama"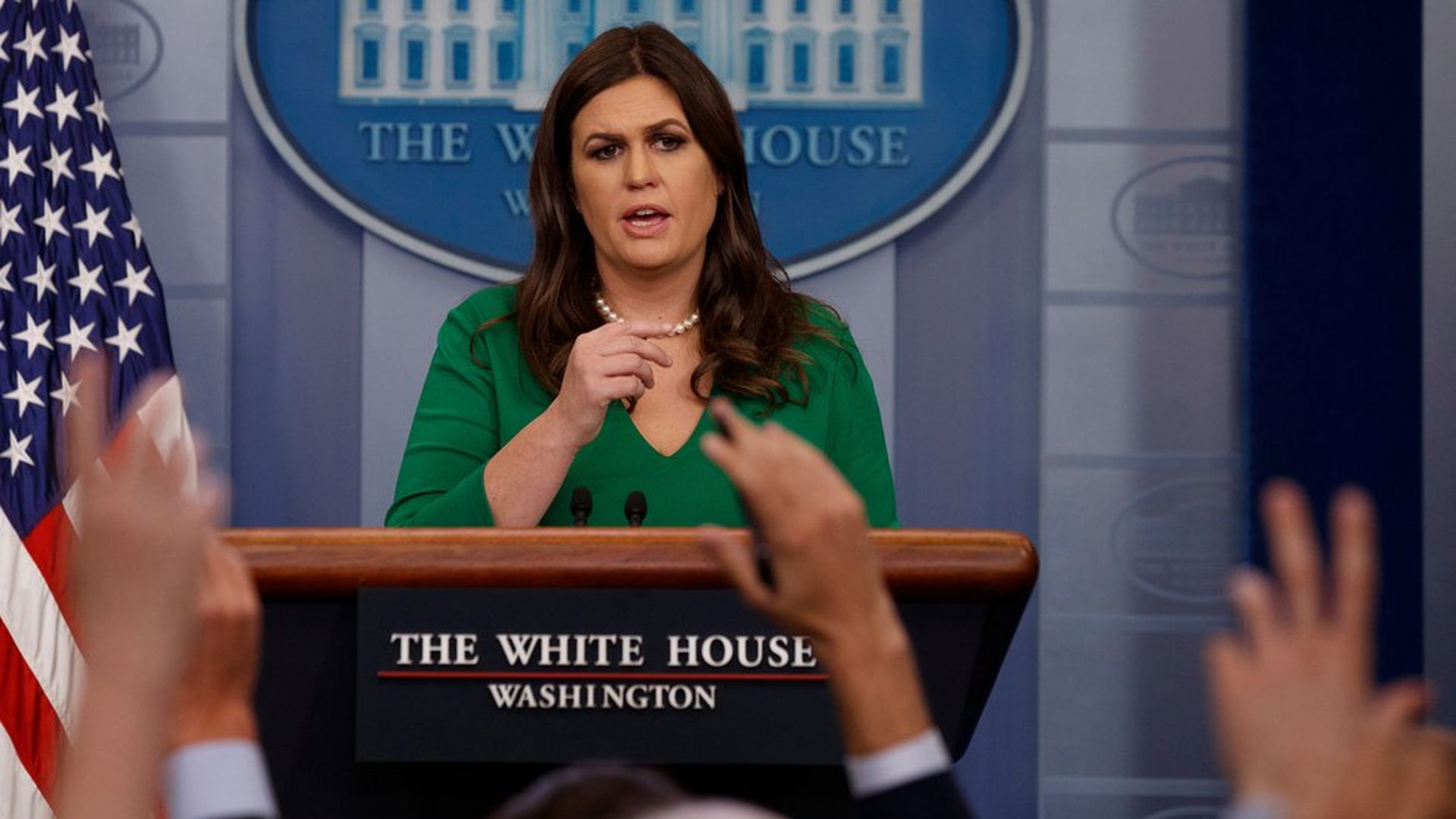 Press Secretary Sarah Sanders told reporters Thursday that President Trump believes the allegations against Roy Moore "are very troubling, and takes them very seriously," but the people of Alabama should decide who they want to represent them in the Senate.
She reiterated: Trump "firmly believes" that if the allegations are true, "then he should step aside."
Sexual harassment:
How are the current sexual harassment allegations different from those against Trump? "I think the president has, certainly a lot more insight into what he personally did or didn't do."
Will Trump campaign with Moore? "Not that I'm aware of."
On allegations against Sen. Al Franken: "It appears the Senate is looking into that and we believe that is an appropriate action."
Asia Trip:
Trade with China: "The president knows that there hasn't been fair and reciprocal trade with China ... he's been very clear directly with President Xi which he'll continue to be."
Does Trump believe Putin would lie to his face? "As the President said many times before, he doesn't think it's helpful to get into a back-and-forth argument with Vladimir Putin, but he does think there are places where we can work with Russia."
Other highlights:
Kushner's involvement in WikiLeaks and Russia emails: Kushner's spokesman will make a statement on that shortly.
Uranium One deal: "The president hasn't directed any investigation or the appointment of a special counsel."
Go deeper