White House staff in "survival mode ... scared to death"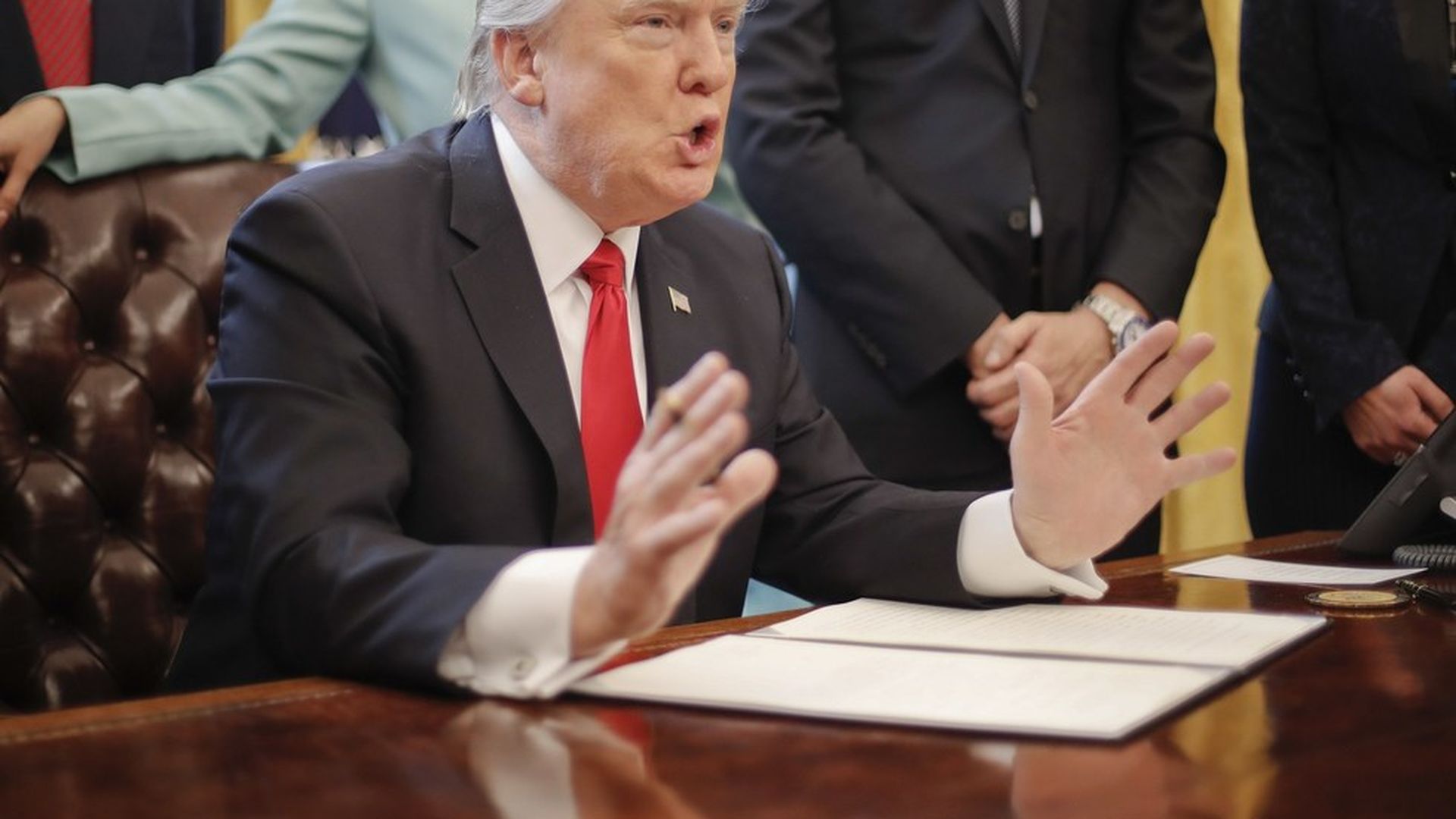 Here's a twist that has top GOP sources buzzing:
On Jan. 26, Sally Yates, then the acting attorney general, tells the White House that national security adviser Mike Flynn — who has just been grilled by FBI agents — had, in fact, discussed sanctions with the Russian ambassador during the transition, despite denying it, and therefore is vulnerable to Russian blackmail.
Four days later, on Jan. 30, Trump fires Yates, citing her unwillingness to enforce his border order.
Two weeks after her heads-up to the White House, the Flynn secret explodes.
"They had to know she was radioactive, and that there would be consequences," said a West Wing confidant. "It was either reckless, or total incompetence. It leads back to the fact that nobody is in charge."
A top source described "borderline chaos" in the White House.
"Some staff is in survival mode ... scared to death," the source said.
Internal leaks distract a White House. What we're seeing now is something much more consequential: leaks from throughout the government, plus a host of Obama alumni emptying their clips.
The news eruptions are gaining a Watergate aura — constant, complicated revelations from intelligence agencies and federal law enforcement; White House denials; frenzied competition among the great news organizations.
Chuck Todd said at 5 p.m. on MSNBC (as quoted by Brian Stelter): "Welcome to Day 1 of what is arguably the biggest presidential scandal involving a foreign government since Iran-Contra. ... [H]unker down, because this is a Class 5 political hurricane that's hitting Washington."
Hours later, first from The New York Times, and then from CNN: "Trump aides were in constant touch with senior Russian officials during campaign."
And Trump has known that since the transition, per CNN's Pamela Brown, Jim Sciutto and Evan Perez: "President-elect Trump and then-President Barack Obama were both briefed on details of the extensive communications between suspected Russian operatives and people associated with the Trump campaign and the Trump business."
The Russia connection now becomes a consequential, ongoing story -- with not just threads for Dems to pull, but a whole new big ball of yarn.
Axios's Jonathan Swan reports that Pence's spokesman, Marc Lotter, said the V.P. only learned of Flynn's misleading statements from the Washington Post's story Thursday night. And Swan reminds us of an overarching unanswered question: "Why did it take so long for the President to request Flynn's resignation?"
Bloomberg's well-wired Eli Lake takes up for Flynn (and gets a "POLITICAL ASSASSINATION" Drudge banner): "[F]or a White House that has such a casual ... relationship with the truth, it's strange that Flynn's 'lie' to Pence would get him fired. It doesn't add up. It's not even clear that Flynn lied."
So does this change now? An AP overnighter ... "For GOP, a dimmed zeal for investigations in Trump era," by Erica Werner: "Rather than go along with Democrats' call for an independent outside investigation [of Flynn resignation -- what Trump knew, and when], Senate Republicans insisted ... that the Intelligence Committee could look at the circumstances as part of an existing probe into Russia's interference in the presidential election."
Go deeper