White House says Obama didn't call Kelly after his son's death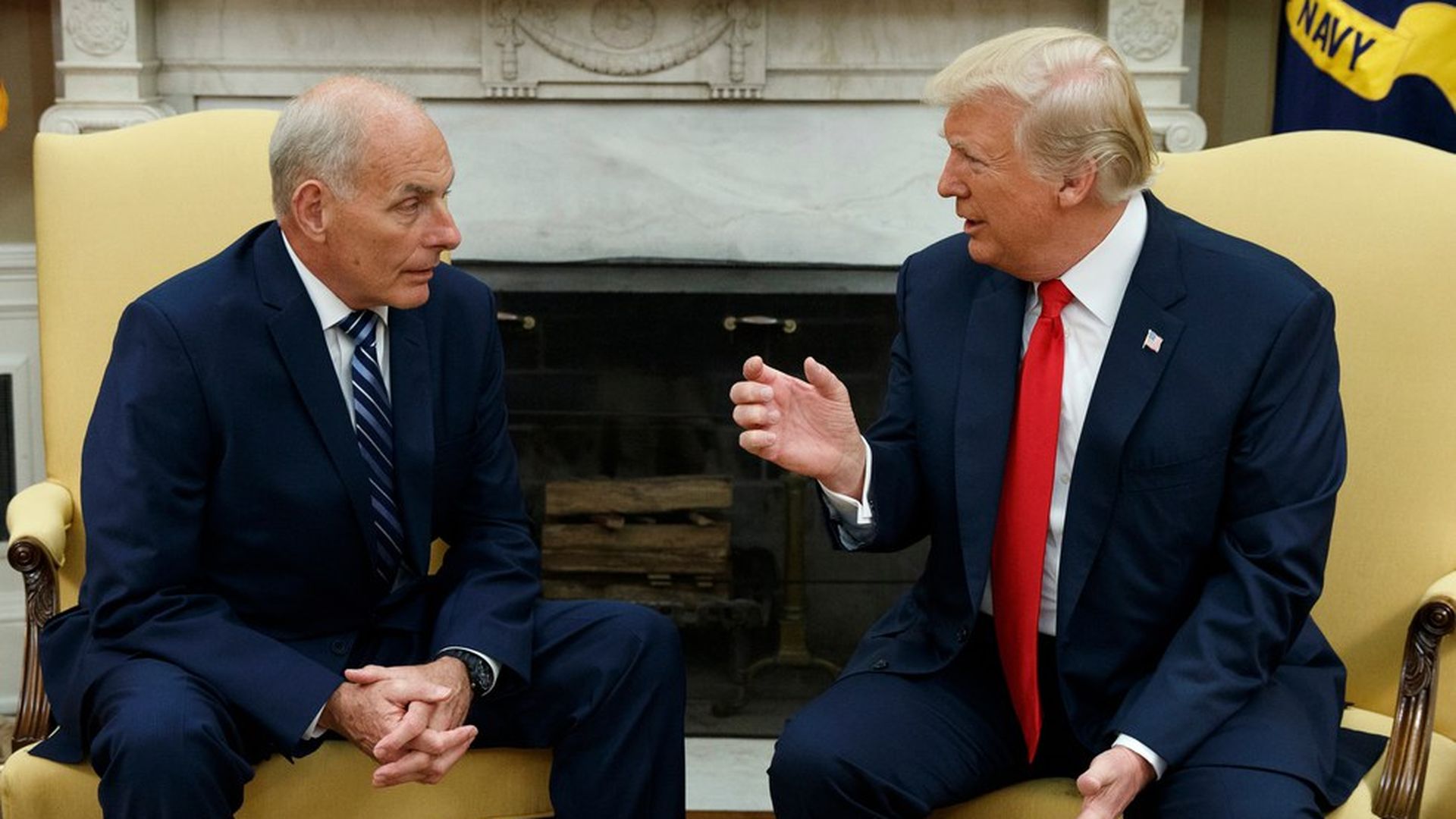 After President Trump essentially goaded reporters into asking the question, a senior White House official told Axios that Chief of Staff John Kelly "did not receive a call" from Barack Obama after his son was killed in Afghanistan.
Be smart: Trump is doubling down on a claim that is well outside the bounds of normal political attacks, and now he's bringing his chief of staff into it. Even after all his previous attacks on Obama, this is new territory for Trump.
Update: Kelly and his wife attended a 2011 White House event for Gold Star families, and sat at Michelle Obama's table.
Trump's comments
Defending his false claim that past presidents "didn't make calls" to families of soldiers killed in action, Trump told Brian Kilmeade on Fox News Radio Tuesday that reporters should ask Kelly whether Barack Obama made such a call to Kelly.
"To the best of my knowledge, I think I've called every family of somebody that's died," Trump told Kilmeade. "As far as other representatives, I don't know, I mean you could ask Gen. Kelly, did he get a call from Obama?"
Kelly's son, Marine Second Lieutenant Robert Kelly, died after stepping on a landmine in Afghanistan in 2010. John Kelly, now a retired four-star Marine general, was a lieutenant general at the time.
Go deeper: Read Trump's alternative reality and Trump falsely claims ex-presidents didn't call families of fallen soldiers.
Go deeper