White House: "Ridiculous" for Warren to say "Pocahontas" is a racial slur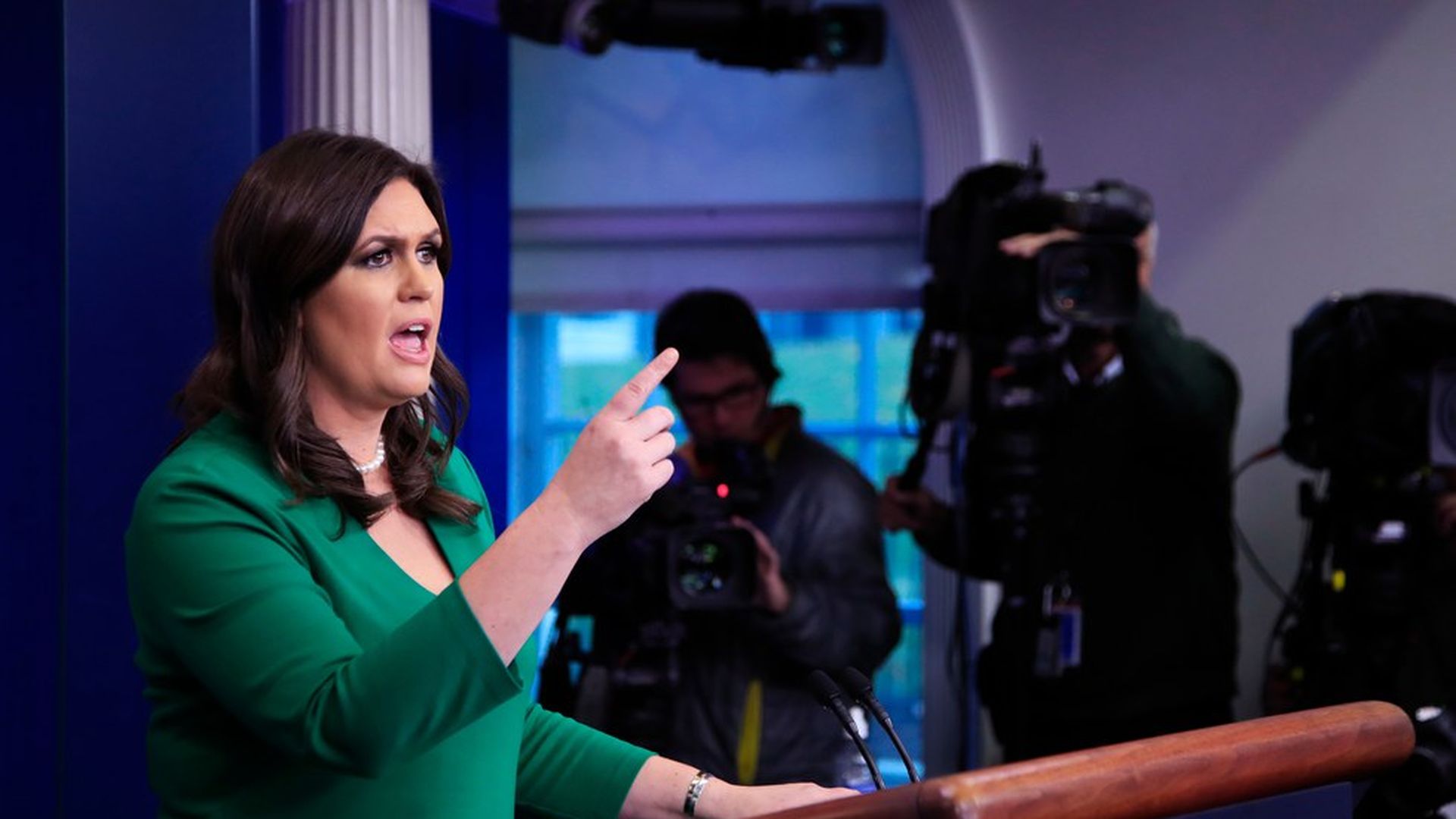 Press Secretary Sarah Sanders addressed the controversy that ensued after President Trump called Elizabeth Warren "Pocahontas" during an event to honor Native American war heroes, saying, "I think what most people find offensive is Elizabeth Warren lying about her heritage to advance her career." She called Warren's description of those comments as a racial slur a "ridiculous response."
It is not "appropriate" for the president to use a racial slur. "That was certainly not [his] intent," she added.
White House budget director Mick Mulvaney "has taken charge of the CFPB and he has the full cooperation of the staff."
"The legal outline shows very clearly who is in charge of that agency ... The law is extremely clear," she said. But legal analysts and U.S. senators are in disagreement over whether Mulvaney or Leandra English should lead the CFPB.
Does Trump doubt the authenticity of the Access Hollywood tape? "This was answered during the election by the overwhelming support for the president ... the president hasn't changed his position."
Trump is not planning any trip to Alabama to campaign for Roy Moore.
Go deeper