White House reveals renovated West Wing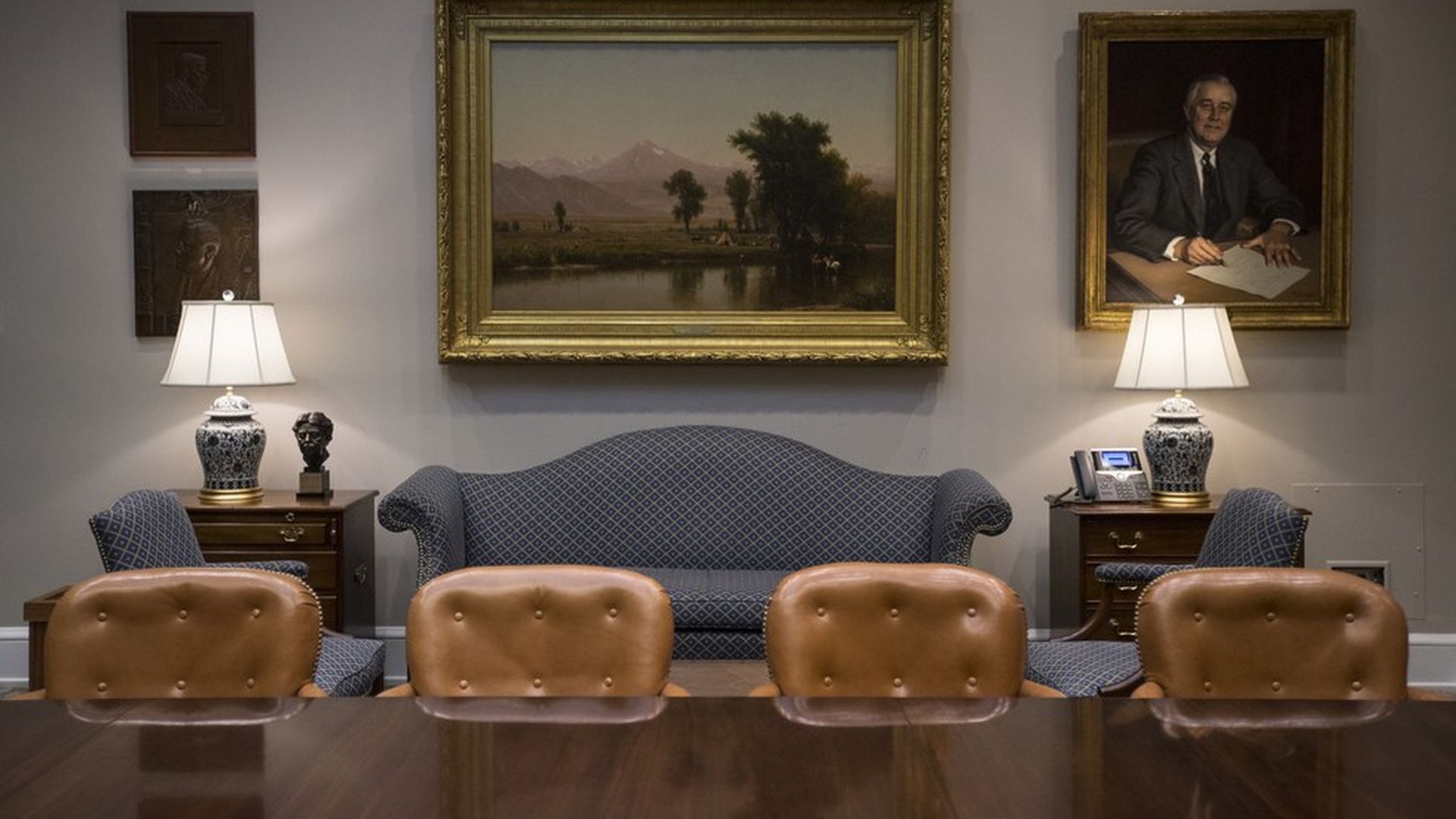 The completed West Wing renovation project — undertaken during President Trump's vacation to his Bedminster, New Jersey golf club and New York City — was unveiled today with the spotlight on a revamped Oval Office, per CBS News.
The Oval Office refresh featured new wallpaper and a rug used by Ronald Reagan, at least until Trump designs his own floor covering, which might necessitate more new wallpaper.
A White House official on the Oval Office: "[Mr. Trump] wanted to bring back the luster and glory of the White House. The Obama wallpaper was very damaged. There were a lot of stains on it."
Other revamps: An overhaul of the 27-year-old HVAC system, new carpeting throughout the West Wing, and a whole host of new furnishings that the White House pointed out were all "made in America."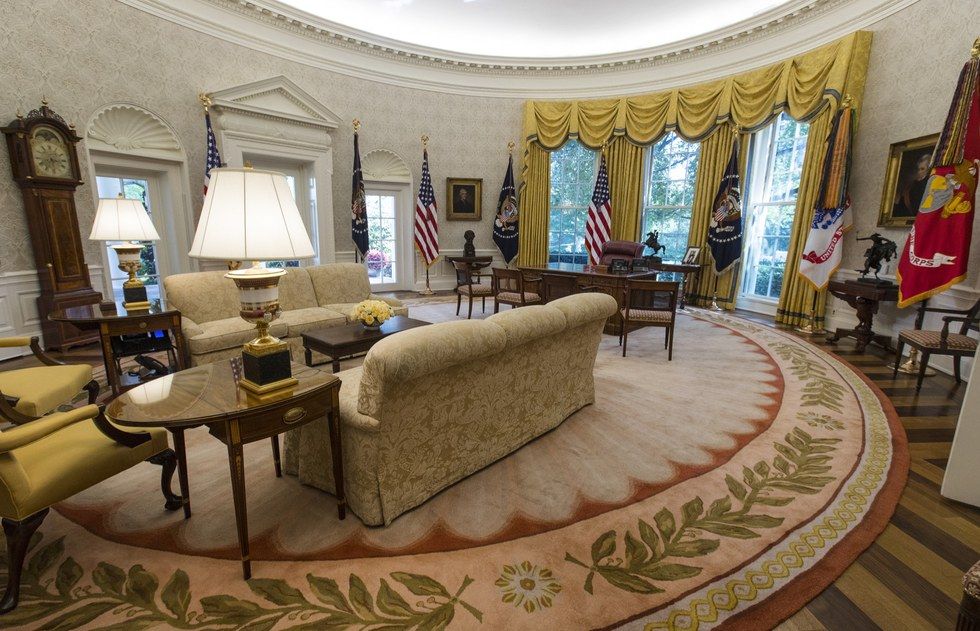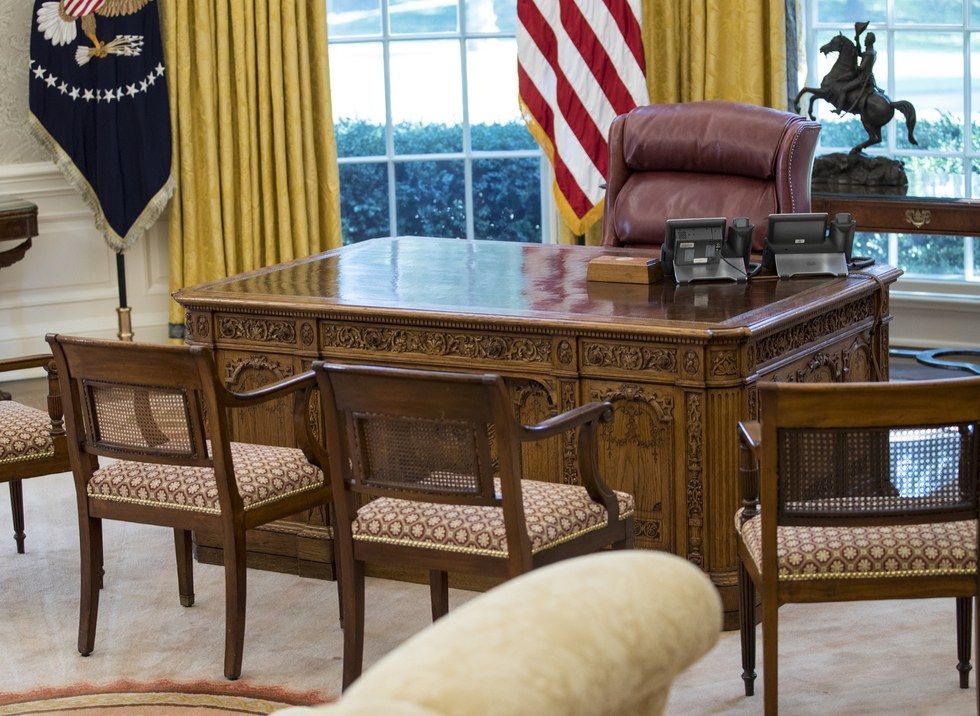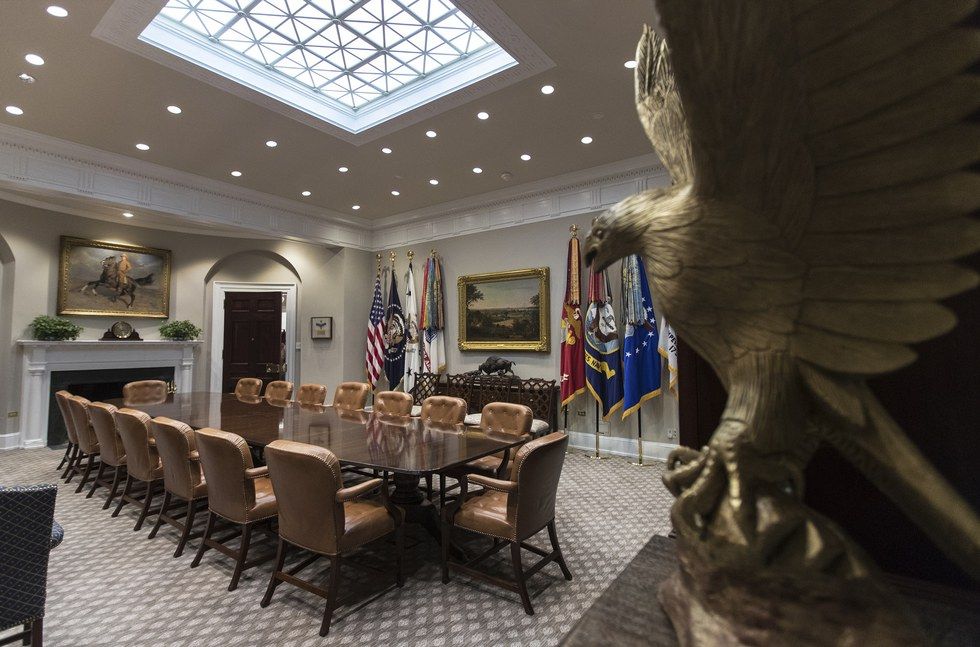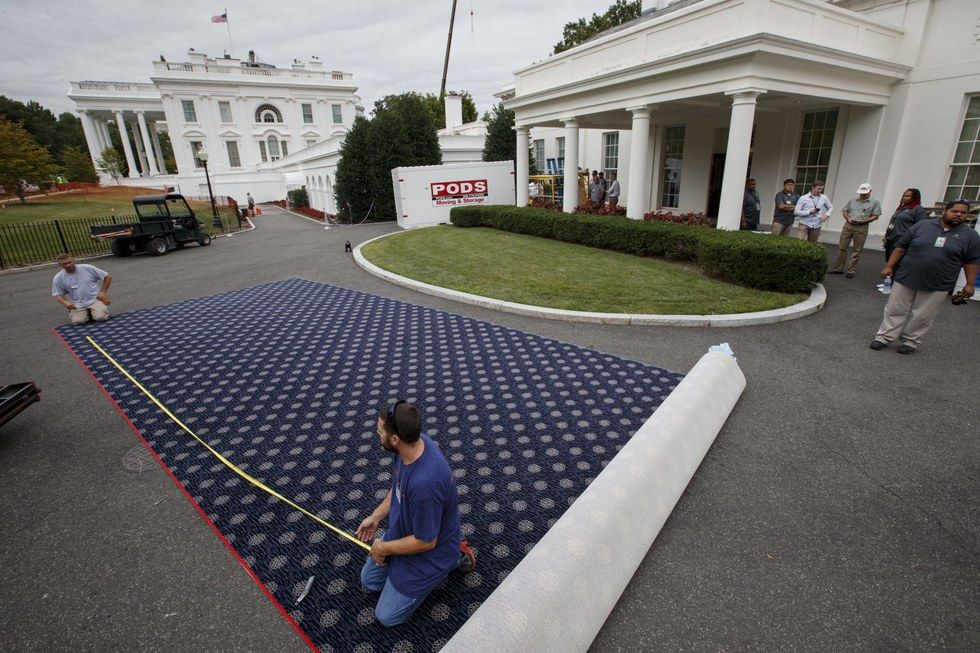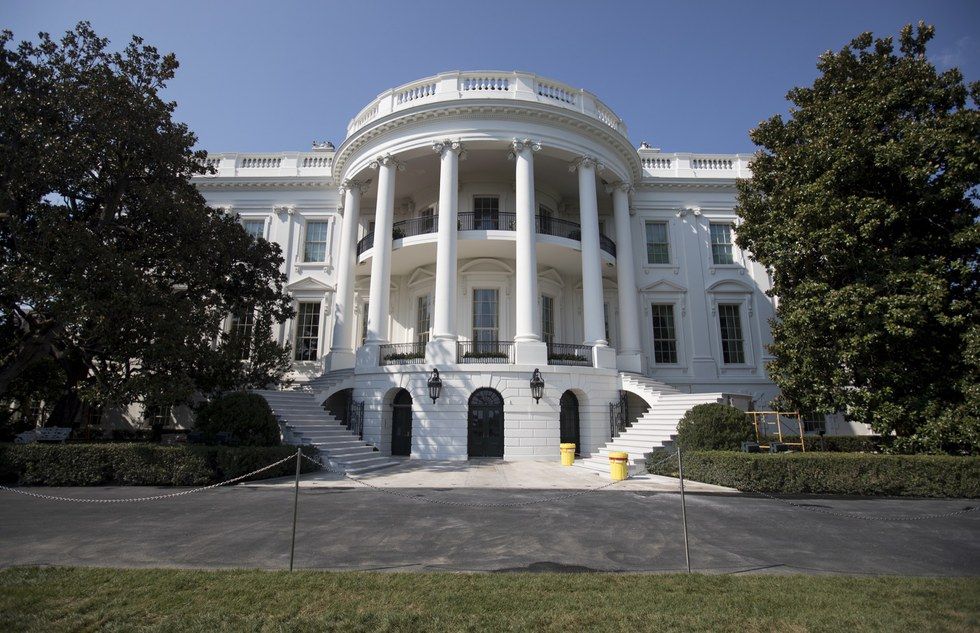 Go deeper