White House on sexual allegations: Franken admitted wrongdoing, Trump hasn't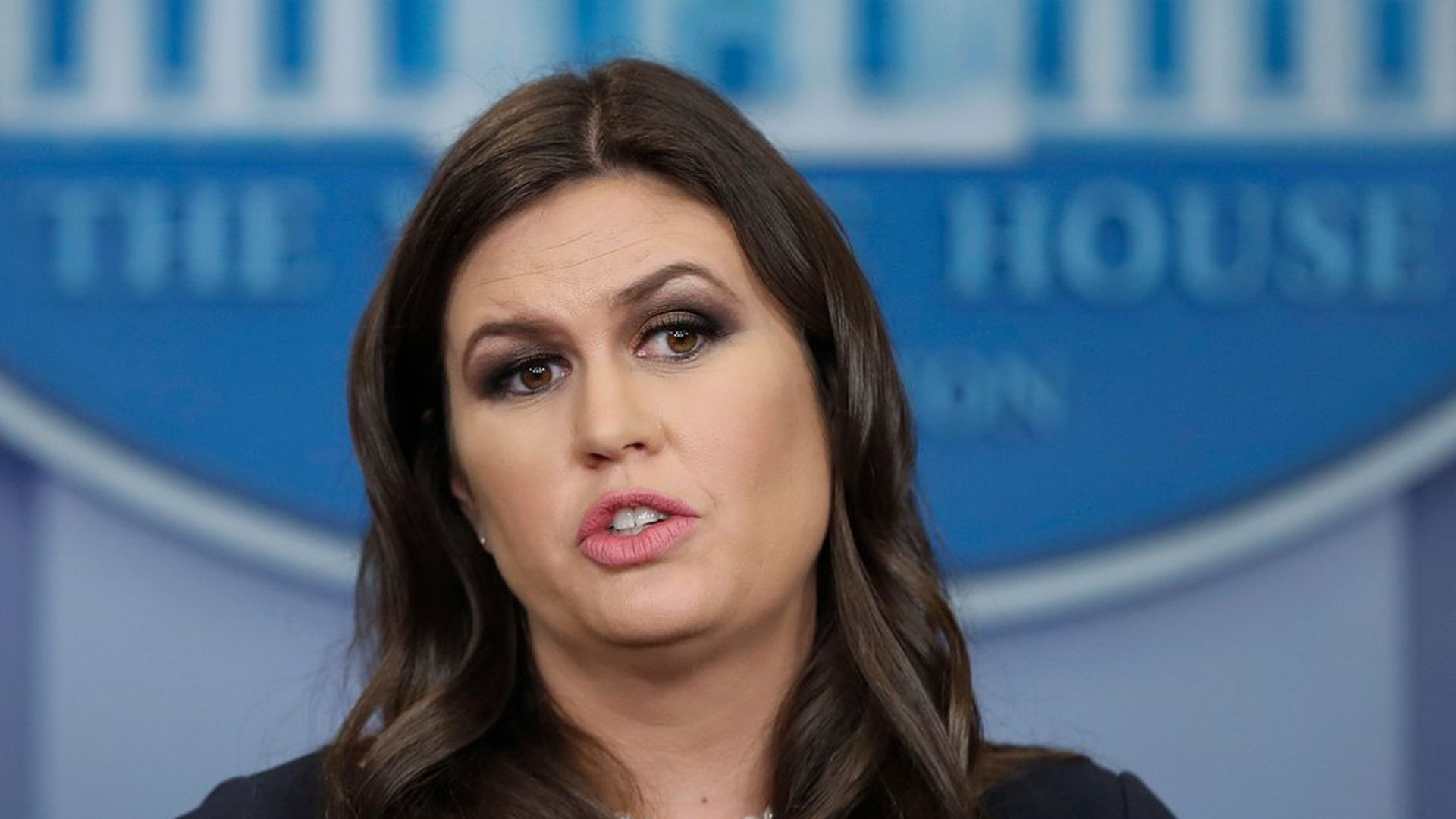 Press Secretary Sarah Sanders told reporters Friday that the allegations of sexual misconduct against Sen. Al Franken are different from those against President Trump because, "Senator Franken has admitted wrongdoing, and the president hasn't. That's a very big distinction."
Key quote: When asked why allegations against Franken merit an investigation but those against Trump don't, Sanders replied "The American people spoke very loud and clear when they elected the president."
More from Sanders:
Is it the WH position that Trump's accusers are lying? "The president has denied those allegations."
Does Trump believe the women who accused Roy Moore? "The president certainly finds the allegations extremely troubling ... and he feels it's up to [Alabama] ... to make a determination."
Chairman of the Council of Economic Advisers, Kevin Hassett, joined Sanders to discuss the latest on tax reform:
Trickle-down economics: "There's nothing about that's controversial."
Difficulty of passing tax reform in the Senate: "I'm hopeful that people can work it out, and that everybody, even Democrats, will end up wanting to vote for it."
Temporary tax cuts: Hassett said he hopes future congresses won't let them expire.
Go deeper