White House: GOP botched health care so Trump is taking over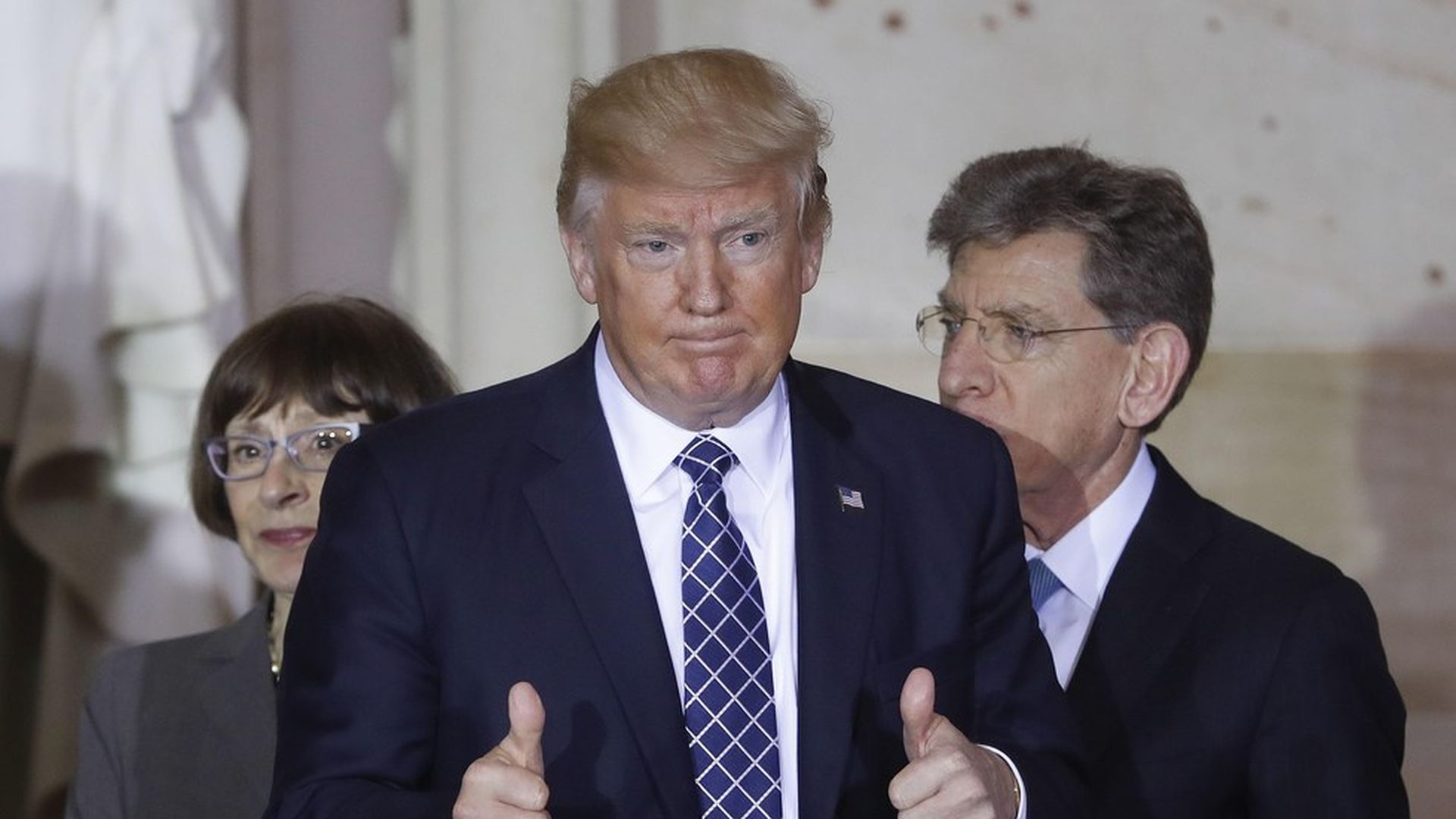 The tax plan that President Trump will release today isn't super-specific or super-achievable. But it's a loud White House message to the Hill that the administration — after learning lessons on health reform — will now be less of a bystander.
A West Wing confidant said: "The White House is saying to Congress: You can expect us to do this on other major policy initiatives — health care; immigration; infrastructure; and the budget, particularly defense spending. We let you drive policy on health care, and you drove off a cliff."
The principles, based largely on campaign promises, take a Reaganite approach, with breaks for businesses big and small (The N.Y. Times lead story is "White House's Tax Plan Puts Business at the Fore"), plus a politically driven focus on individual side of the code.
One Republican lobbyist called it "neither comprehensive nor a plan," but more "a series of negotiating points" designed to jump-start Hill action.
Winners: moderate-income families (higher standard deduction, lower rates, a wider band on who gets the lower rates) ... corporations (though the proposed 15% rate isn't achievable — no way to make the math work) ... Senate Majority Leader Mitch McConnell, left to create common ground on what one lobbyist called "achievable change."
Losers: The deficit ... nationalist approach (no border-adjustment tax).
The deets ... Wall Street Journal's Michael Bender and Richard Rubin say the plan would "cut corporate taxes on U.S. companies' foreign profits and ... slash the top tax rate on so-called pass-through businesses, including many owner-operated companies, to 15% from 39.6%."
"White House officials also have agreed to propose a territorial tax system, ... favored by large multinational firms ... U.S. corporations would pay little or no tax on future foreign earnings."
Frame game ... Although Trump hasn't won passage of any of his signature legislation, the White House yesterday posted a tally arguing he "has worked with Congress to enact 28 laws during the first 100 days of his Administration ... more legislation ... than any President since Truman."
Go deeper