White House calls it quits on Infrastructure Council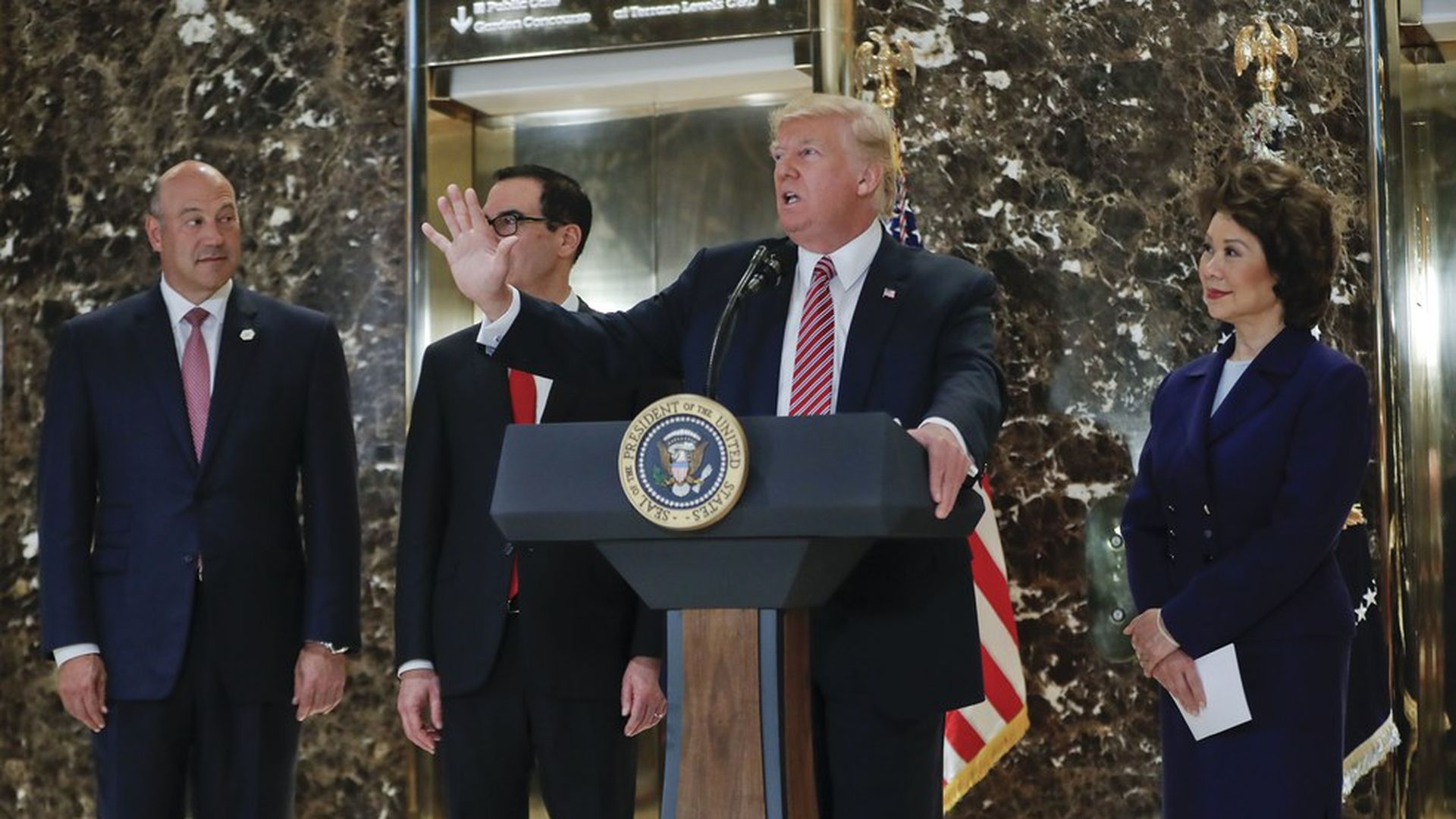 The White House called it quits Thursday on a council that was expected to advise President Trump on how to best improve U.S. infrastructure, acknowledging that participation in the council could subject members to intense criticism given the controversy surrounding Trump's handling of the Charlottesville, Virginia attacks, per the WSJ.
Why it matters: It's Infrastructure Week. And it suggests the Charlottesville fallout is having larger implications.
The announcement: "The President's Advisory Council on Infrastructure, which was still being formed, will not move forward," a White House official said Thursday.
Timing: The move comes just one day after Trump abruptly shut down his two key groups of outside business advisers.
Bad optics: Canceling plans for an infrastructure council the same week that the White House is supposed to be pushing its infrastructure agenda is only intensifying what has already been a tough week for the administration.
Go deeper