What's next for Preet Bharara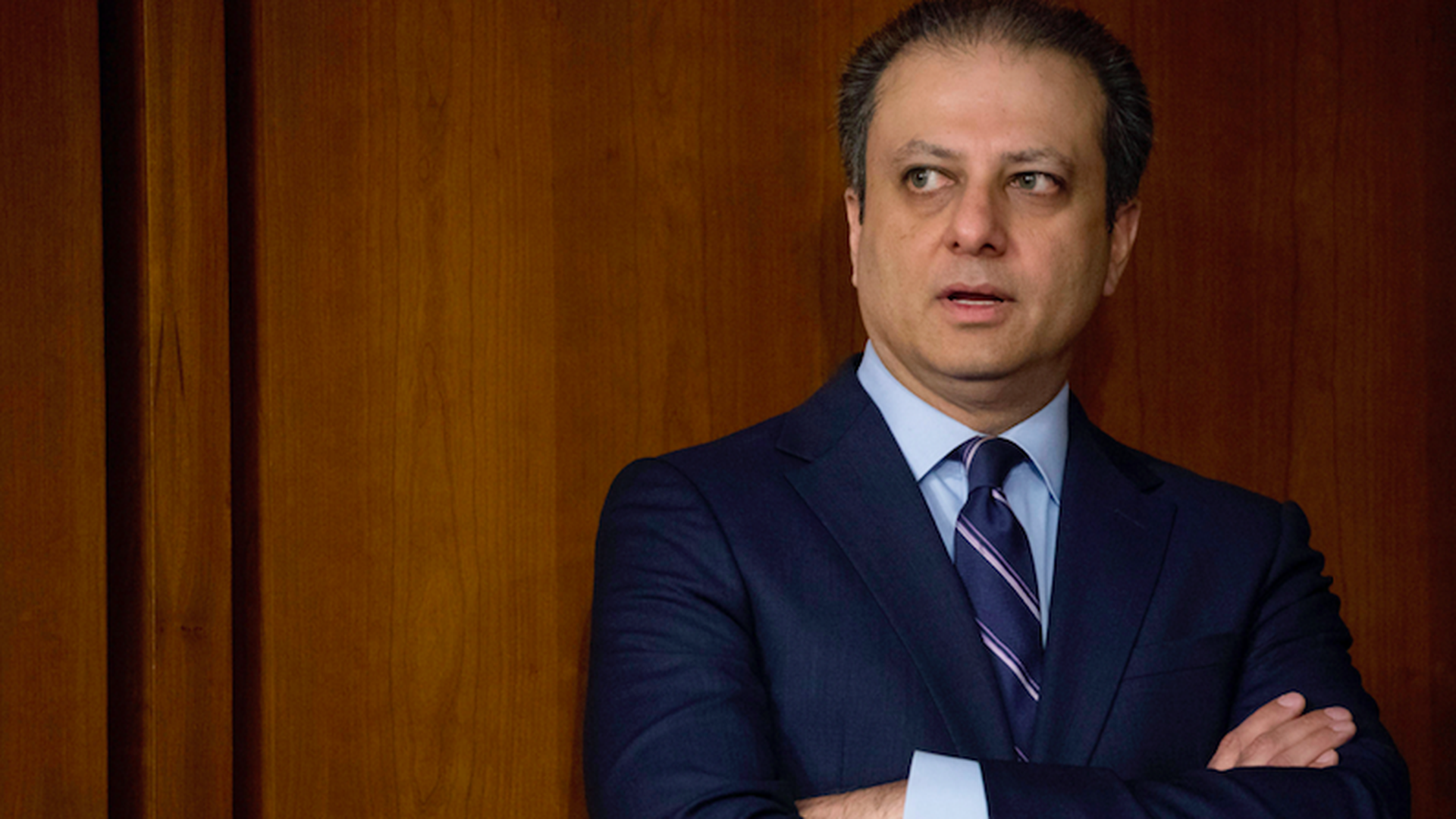 Preet Bharara, fired by Trump as U.S. attorney in Manhattan, came out swinging in his first televised interview since he left office, telling George Stephanopoulos on ABC's "This Week" that "there's absolutely evidence to begin a case" for obstruction of justice against the president.
Bharara has built a big Twitter following (255,000) quickly, and clearly is motivated: He has worked with Comey and Mueller, and was at Thursday's hearing.
So might he run for office? A New York expert emails us this dope:
He doesn't live in New York City, so running for mayor would be hard. ("De Blasio's numbers among Democrats are good and don't suggest an obvious opportunity, anyway.")
Governor Cuomo has improved his numbers with Democrats and looks strong heading into '18.
Preet will be mentioned a lot for president, but he has no base. And it's not like there's a shortage of anti-Trump Democratic candidates.
The challenge for him now is to stay relevant until something opens up in '20 under a Democratic president, or to run for governor in '22.
He's off to a good start, carving out a niche as the Democratic legal anti-Trump.
"Wild card idea: Dems take the House in '18 and he becomes the Sam Dash/John Doar [Watergate committee counsels] of the impeachment committee."
Go deeper