What you missed during the Comey memo news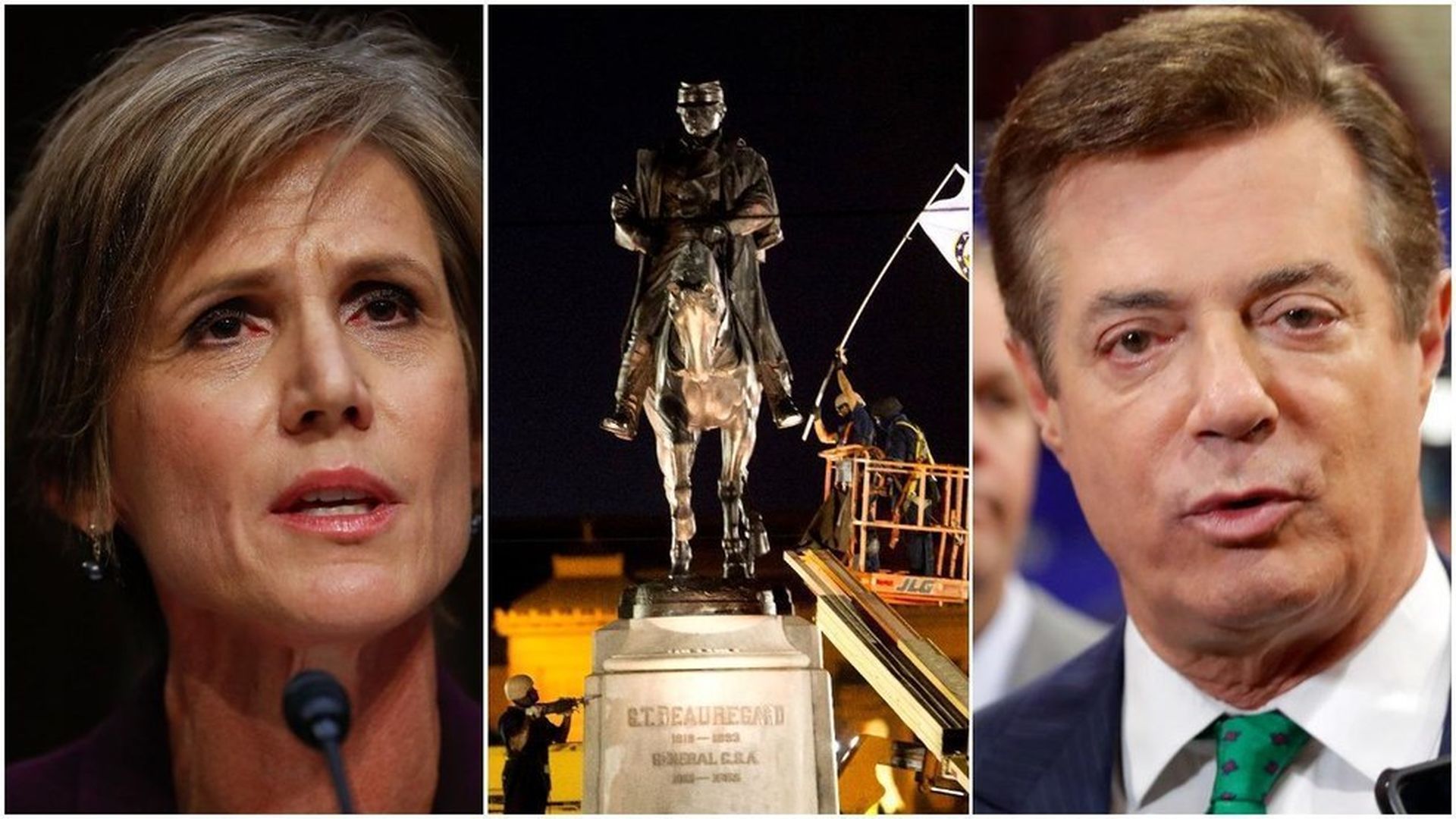 Violence broke out during a protest outside of the Turkish embassy in D.C. following Trump's meeting with Turkish President Recep Tayyip Erdogan. 9 people were injured and 2 were arrested.
The majority of Americans told the EPA not to roll back regulations that, if cut, could return the country to a more polluted era. Their responses come after Trump's March executive order calling to repeal, replace and modify unnecessary regulations. (WaPo)
Sally Yates' interview with Anderson Cooper, in which she said the "timing and the motivation" behind Comey's firing raises "serious questions."
Federal investigators issued a subpoena for records relating to Paul Manafort, per NBC. The subpoena allegedly pertains to Manafort not paying taxes on a $3.5 million Hamptons home that he bought after leaving the Trump campaign.
New Orleans removed a statue of Confederate General Beauregard, the third of four Confederate-era monuments that officials plan to take down.
Go deeper