What we lose when we automate human interactions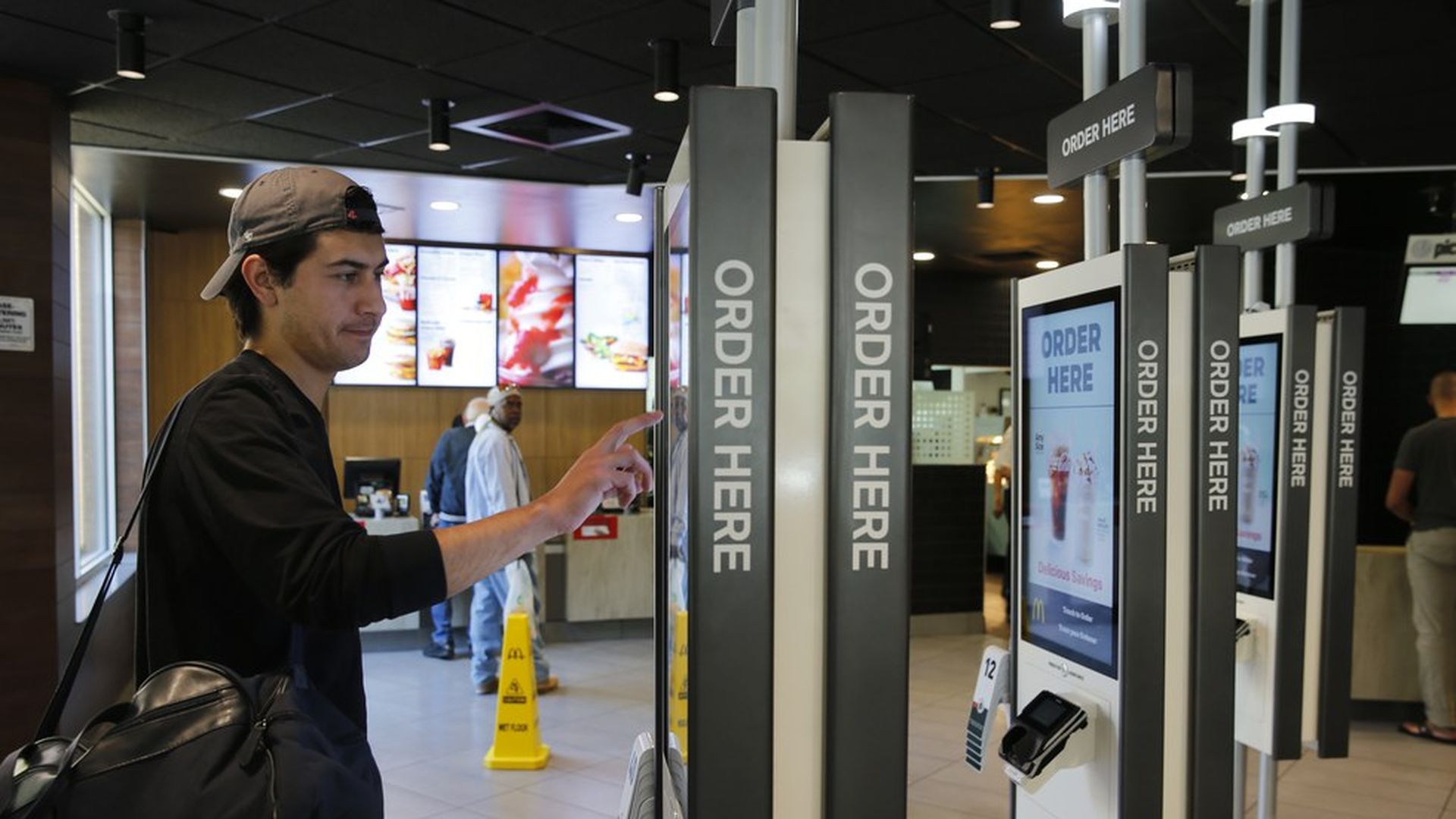 "It's an increasingly common scene as companies from Amazon to Little Caesars and Uber introduce more ways to go about daily tasks while avoiding face-to-face contact," USA Today's Katharine Lackey writes in a front-pager:
"Uber is testing self-driving cars in a handful of cities."
"Amazon opened an automated grocery store late last year, still in beta testing, where customers (currently only its employees) can grab items and go ... All that's needed is a smartphone, which tracks the items carted out the door."
"Little Caesars unveiled The Pizza Portal, a machine that lets you buy and grab your pie without a cashier."
Why it matters: "As technology leaves out the human element, some worry that we're 'walling ourselves off.'"
Go deeper