What Trump's tweeting: tale of the tape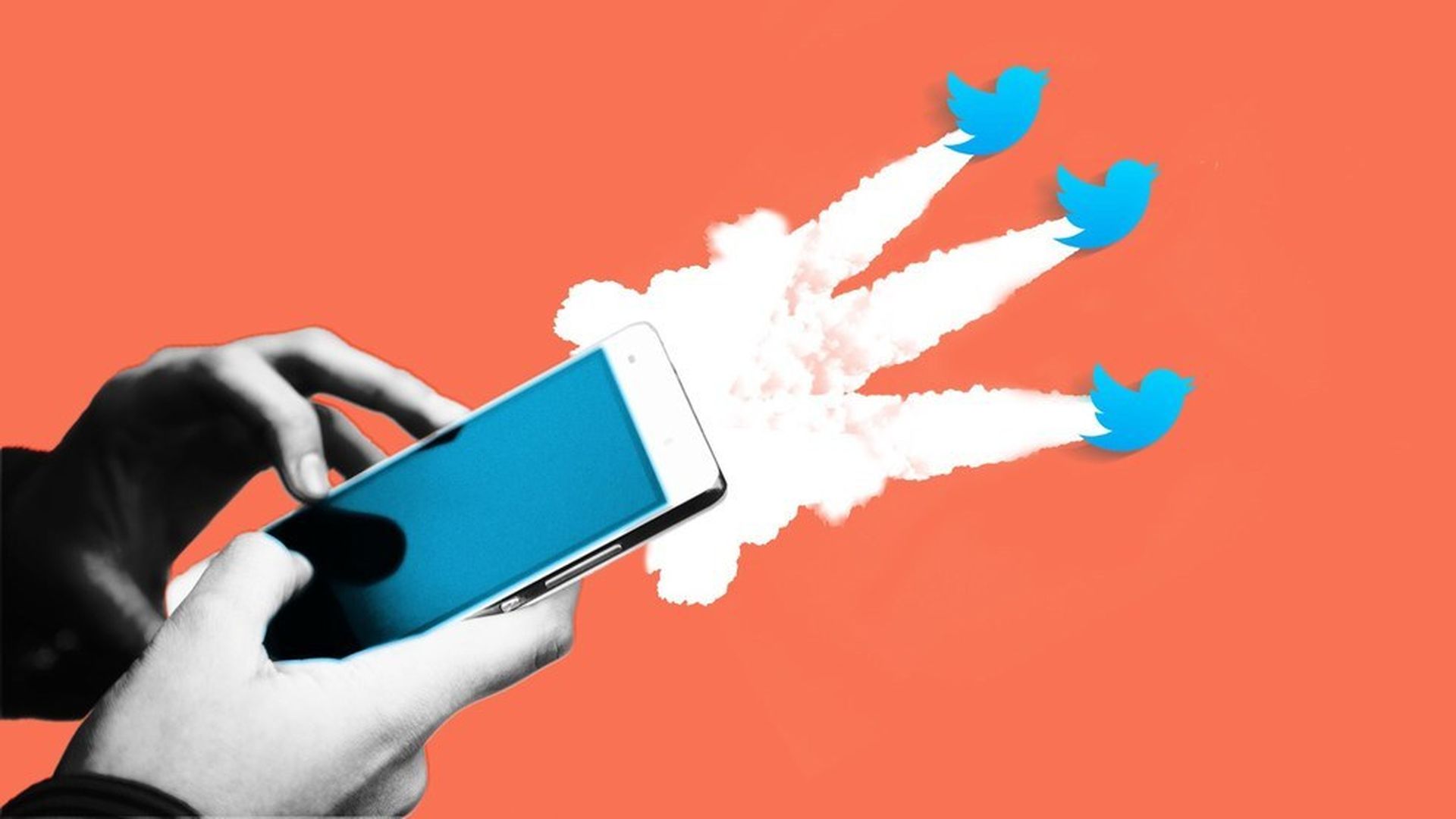 In case you were distracted by something like the Senate health-care fight, the White House just finished a run of four policy-themed weeks (infrastructure, workforce development, tech and energy). This was designed to be the month the White House methodically forced the media and the public to reckon with its policy ideas, all focused on shaping the domestic policy of the future.
Axios' Shane Savitsky counted every tweet on @realDonaldTrump during that month and found that of 121 tweets by Trump himself, three related to these policy topics. If you include tweets on his feed that are clearly by aides (include video, pics, hashtags, etc.), it's 14 for 195.
A graphic on the front page of USA Today boils it down to "punches, not policy": "fake news" 63 times since his election, "#fakenews" 10 times," "Obamacare" 46 times, "healthcare 41 times."
And that's the smarter way to look at the Trump tweet benders: the opportunity cost. What could he be thinking, obsessing, communicating about? The Trump Twitter Archive (which goes back to the beginning of the account, not just the presidency) shows he has used "opioid" or "opioids" once — and "loser" 234 times, "dumb" or "dummy" 222 times, and "terrible" 204 times.
How they see us ... The wrestling tweet was at the top of the front pages of the Financial Times and The Times of London (which said that in the video, Trump "attacked a person with a superimposed CNN logo on their head"). The BBC's Katty Kay said on "Morning Joe' that it '"looks like America has gone off the reservation."
Be smart 1: Look at the tweets as the symptom, not the diagnosis. They matter because they reflect what's consuming the President's time and mind. He does care more about media than about health policy. If you're a Republican, that means frittering away a potentially narrow window when you control the whole federal apparatus. If you're a Democrat, be relieved: His bully pulpit could be bolstering game-changing legislation.
Be smart 2: For the President to tweet about ephemeral nonsense, and for the media to wallow in it, is a luxury of the times. For all the intensity of these 164 days of President Trump, we haven't had a mass-casualty terrorist attack, a transcendent national-security convulsion abroad, or a harrowing disruption for the economy. Odds are, one of those is coming. And Wrestlemania will suddenly seem very small.
Go deeper