What Trump and McConnell are thinking about Roy Moore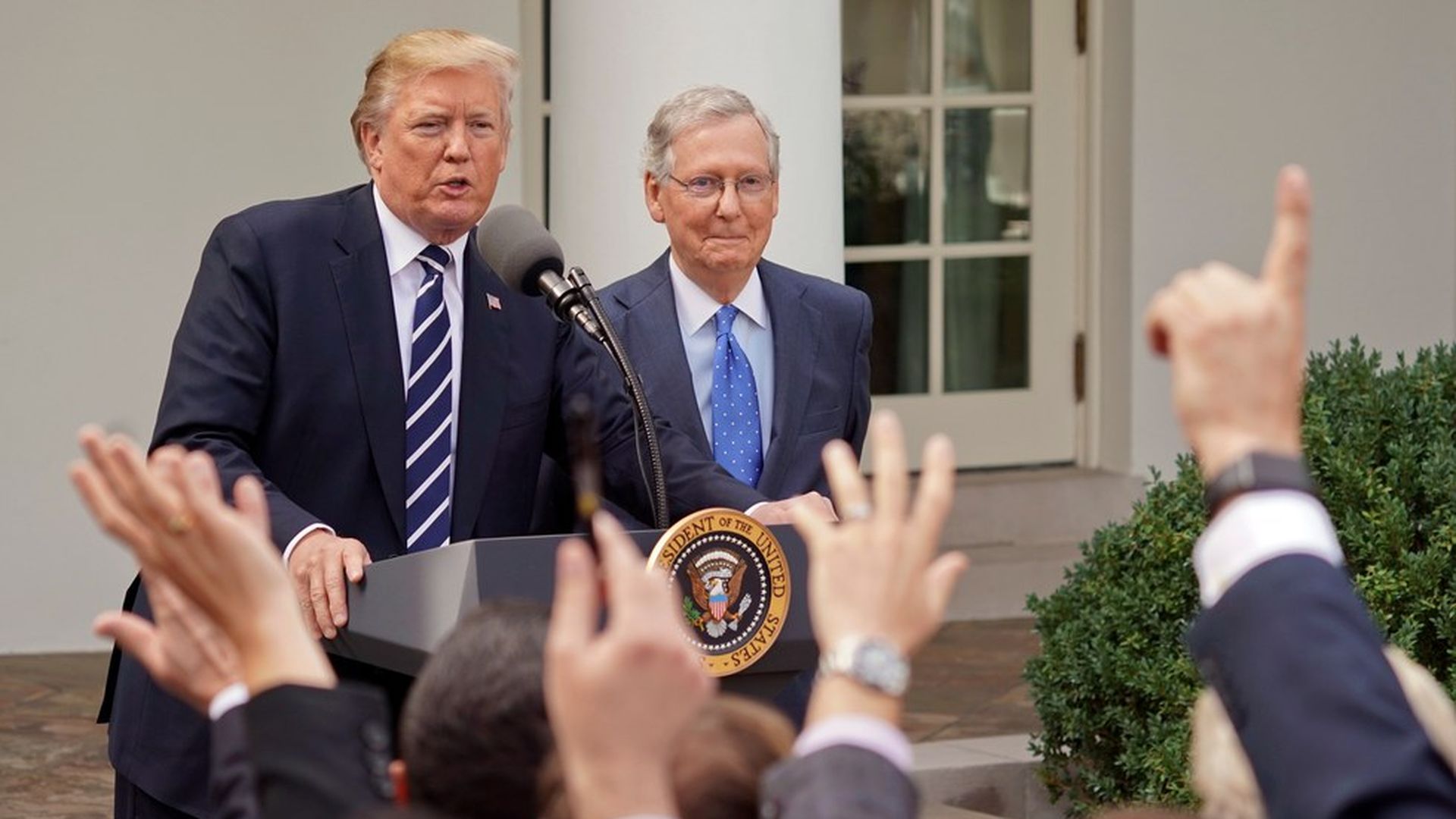 If you thought you were tired of Roy Moore, you'll still love these insights into the thought bubbles of both President Trump and Senate Majority Leader Mitch McConnell, from the formidable N.Y. Times trio of Jonathan Martin, Maggie Haberman and Alex Burns:
"Trump's decision to reject every long-shot plan to save the Senate seat reflects the imperative that an unpopular president faces to retain his political base, a determination that he should follow his own instincts after having felt steered into a disastrous earlier endorsement in the Alabama race, and even his insistence that he himself has been the victim of false accusations of sexual misconduct."
"McConnell and his allies have been particularly infuriated as Mr. Trump has reacted with indifference to a series of ideas they have floated to try to block Mr. Moore."
Key fact: "McConnell ... enlisted Washington campaign lawyers with experience in Alabama elections to devise a four-page memo outlining a legal avenue to block Mr. Moore's path."
Why it matters: "The accusations against Mr. Moore have lifted Democrats' hopes of notching a rare victory in the Deep South in [the Dec. 12] special election, which would narrow the Republican Senate majority to a single seat."
"Just as significantly, the president has handed the Democrats a political weapon with which to batter Republicans going into the midterm elections: that they tolerate child predation."
Be smart ... Scott Jennings, a Republican strategist close to McConnell: "Either we're saddled with a Democrat in a seat that ought to be Republican, ... or we're saddled with a brand anvil that's going to drag down the president, drag down the Senate, drag down the party and plunge the Senate into immediate turmoil when he gets there."
Go deeper