What to know from the Betsy Devos confirmation hearing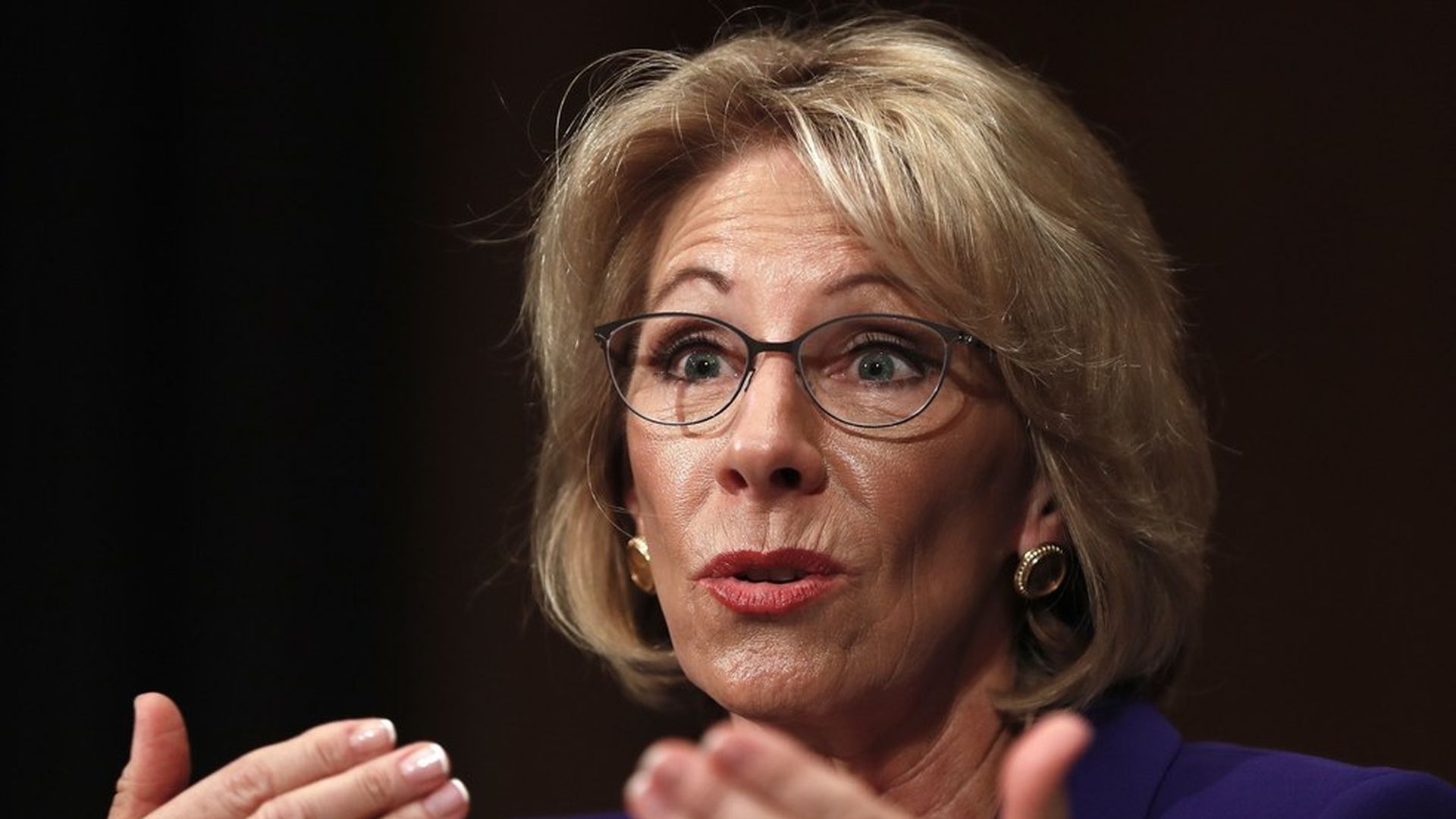 Trump's pick to lead the Department of Education faced tough questions from the Senate on Tuesday.
She said she "has never believed in" conversion therapy.
When asked about ways to make public college available to everyone, as Bernie Sanders has suggested, she dodged with: "I think we also have to consider the fact that there is nothing in life that is truly free."
When asked if she would not support the privatization of education, she dodged again with: "I'm hopeful we can work together."
She said "I will not be conflicted. Period," when it comes to her family ties to education companies.
She refused to say that guns don't belong in schools.
Go deeper