What to expect during Trump's foreign trip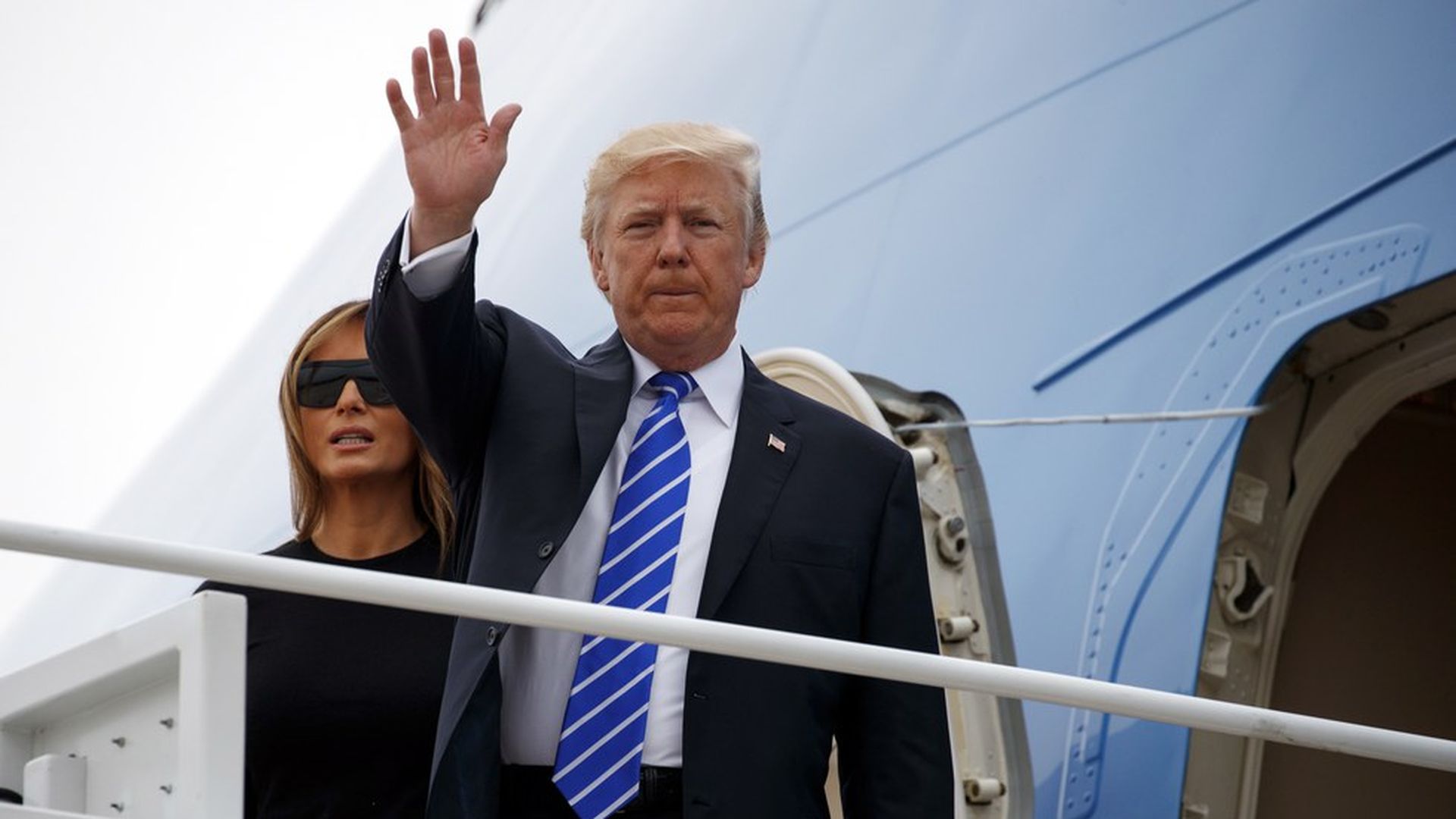 President Trump jetted off on his second foreign trip today. He'll start in Warsaw, Poland, before making his way to Hamburg, Germany for the G20 summit, where he'll end it with a highly-anticipated sit-down meeting with Russian President Vladimir Putin. Here's a quick look at the biggest items on the itinerary:
Day 1 (Thursday, July 6): Poland
President Trump will give a speech at Krasinski Square, the site of the memorial to the 1944 Warsaw Uprising against the Germans during World War II. The country's foreign minister, Witold Waszczykowski, said Monday that during his speech, the Polish government wants Trump to make assurances that the presence of U.S. and NATO deployments in Poland will remain in place as long as Russia continues to threaten security in the region, per ABC. Following his speech, Trump will meet with the leaders of Poland and Croatia and hold a joint press conference with Polish President Andrzej Duda.
The president will also hold separate meetings with the leaders of several countries located between the Baltic, Adriatic and Black seas at the Three Seas Initiative summit, which "aims to expand and modernize energy and trade," per AP. One of the initiative's priorities is to make the region less dependent on Russian energy.
Crowd pleaser: The Polish government has reportedly promised the White House that there would be a massive crowd upon Trump's arrival. To follow through on their pledge, the country's lawmakers and pro-government activists have planned to bus in supporters to hear Trump's speech, and has encouraged them to take part in the "great patriotic picnic," per The Guardian.
Days 2-3 (Friday, July 7 to Saturday, July 8): Germany
Trump will travel to Hamburg, Germany, for the G20 summit, where he's expected to discuss international counter-terrorism efforts, global trade, and the civil war in Syria, among other issues, with his European counterparts. Meanwhile, other nations, especially Germany, are eager to discuss the U.S. withdrawal from the Paris Climate agreement.
Eyes on Russia: On the sidelines of the summit, Trump will meet with Putin for the first time as president. To make things less awkward, the U.S. plans to have several aides in the room, where they'll be carefully watching their body language to avoid any potential scandal.
Go deeper