What to expect at Trump's meeting with CEOs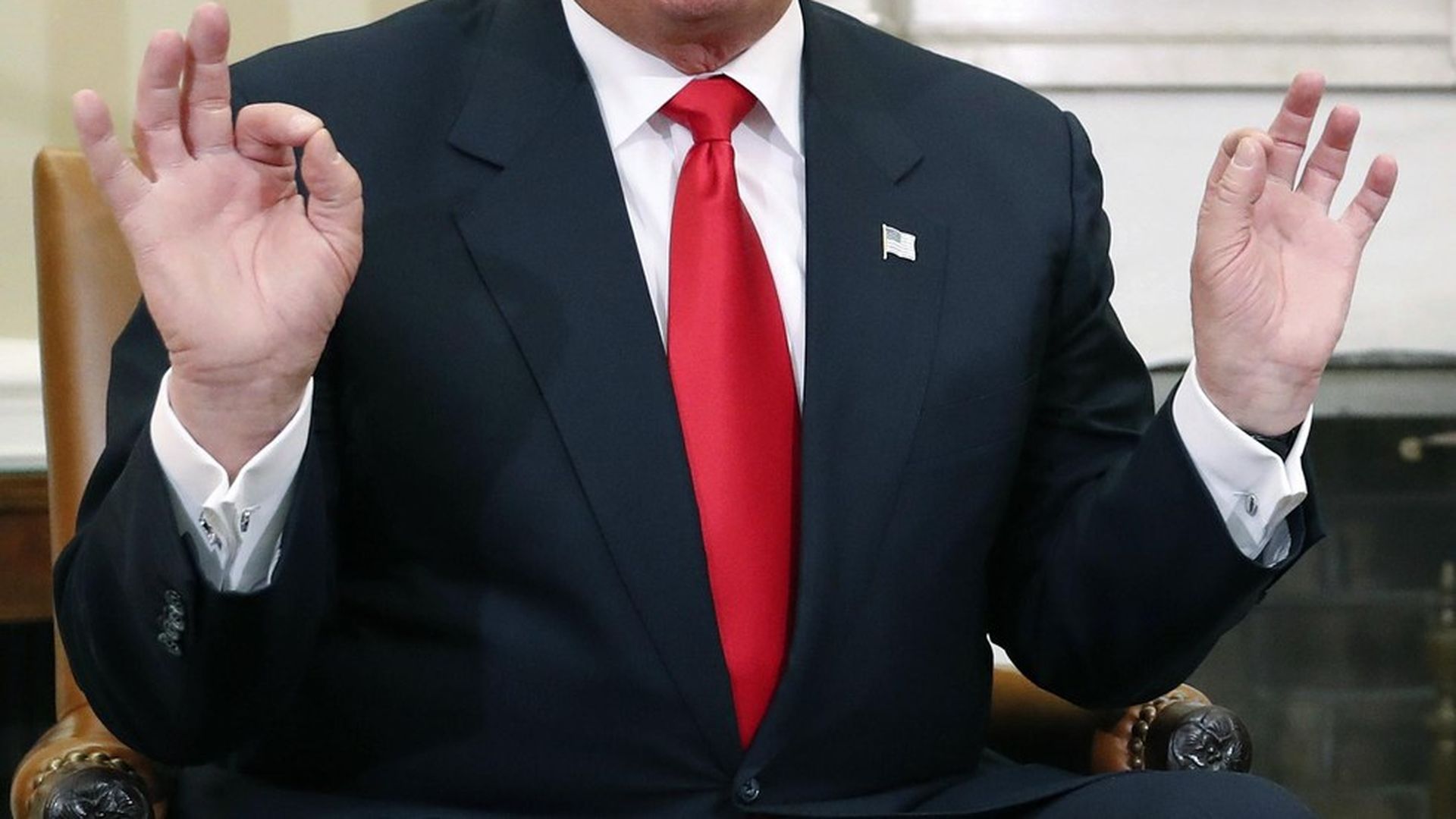 How to finance Trump's infrastructure plan, which depends on leveraging public funds with many more private dollars, will be one of the top topics as President Trump meets at 10:45 a.m. with a who's-who of CEOs (Elon Musk, etc.) assembled by Blackstone's Steve Schwarzman, who heads the President's Strategic and Policy Forum.
Why it matters: After Trump got skunked on health reform, he needs to find other ways to put points on the board. The corporate heat can help him with Congress — and back him up where Congress won't.
Go deeper