What the Trump lifestyle gets you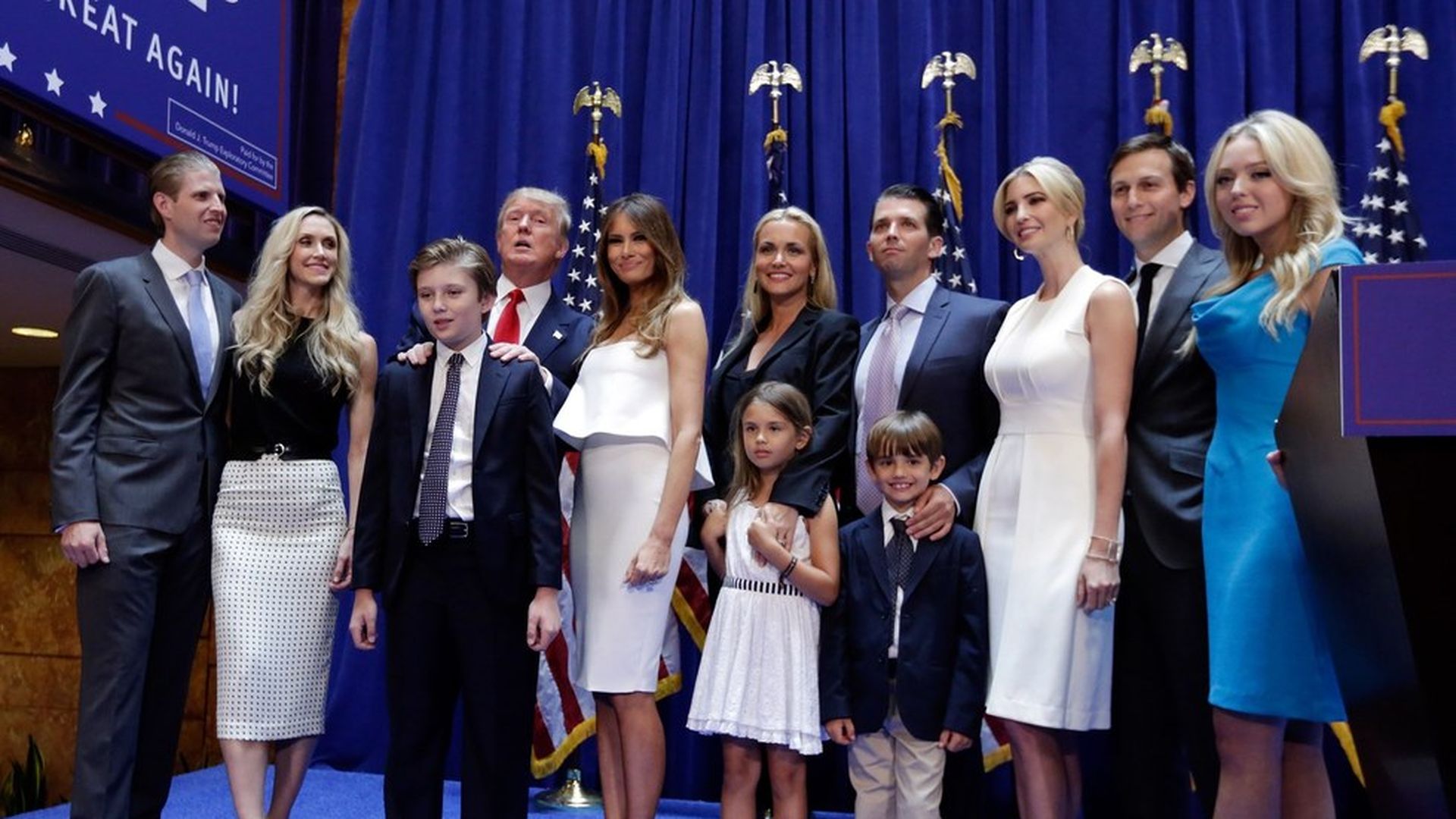 President Trump might have won over the working class of America, but he is certainly not one of them... and neither are his children or grandchildren. While Hillary Clinton's inability to relate with average Americans hurt her during the campaign, Trump's gold-laden, glitzy lifestyle only added to the persona of a successful businessman. That's what Republicans got behind and who many supporters voted for — someone who could bring his personal success to the national level. But here are some of the ways the Trump family aren't like the majority of Americans.
Ivanka once asked her dad to give Tiffany, who lived in California with her mom, a credit card for Christmas, since her half sister didn't get Trump's "surprises" like the other children, according to Vanity Fair. He obliged.
Tiffany knew the Kardashians growing up. Their moms were friends.
Trump once had Michael Jackson watch Ivanka dance in The Nutcracker.
Ivanka went to her first fashion show when she was 8 years old and signed with a modeling agency at 14, according to Politico.
The Trump kids grew up with two nannies and a bodyguard, who they would sell their lemonade to when they had a lemonade stand.
While growing up, Eric and Don Jr. learned to hunt, fish, and shoot with their grandfather over the summers in the Czech Republic.
Donald Jr. met his wife Vanessa Haydon, a former model, at a fashion show in 2003, according to the New York Times.
When Barron was born, the Trumps received an all-gold stroller as a gift from Ellen Degeneres.
After Donald Trump's affair with Marla Maples became public, Ivana took the kids — Don Jr., Ivanka and Eric — to live at Mar-a-Lago for three months, hiring tutors to help them keep up with their studies.
Barron has an entire floor to himself in Trump Tower.
Ivanka gets up at 5 a.m. to exercise before her kids wake up. Since the busy election season, however, she's had to temporarily give up her morning workouts.
Ivanka and Jared's kids go to a school that costs as much as $33,000 a year, according to the Daily Mail.
Trump recently visited the African American Museum, where he particularly liked the Muhammad Ali exhibit. It's not too big of a surprise as he spent $15,000 on the book GOAT: A Tribute to Muhammad Ali" with the icon's signature.
Go deeper