What pirates watch: "Game of Thrones"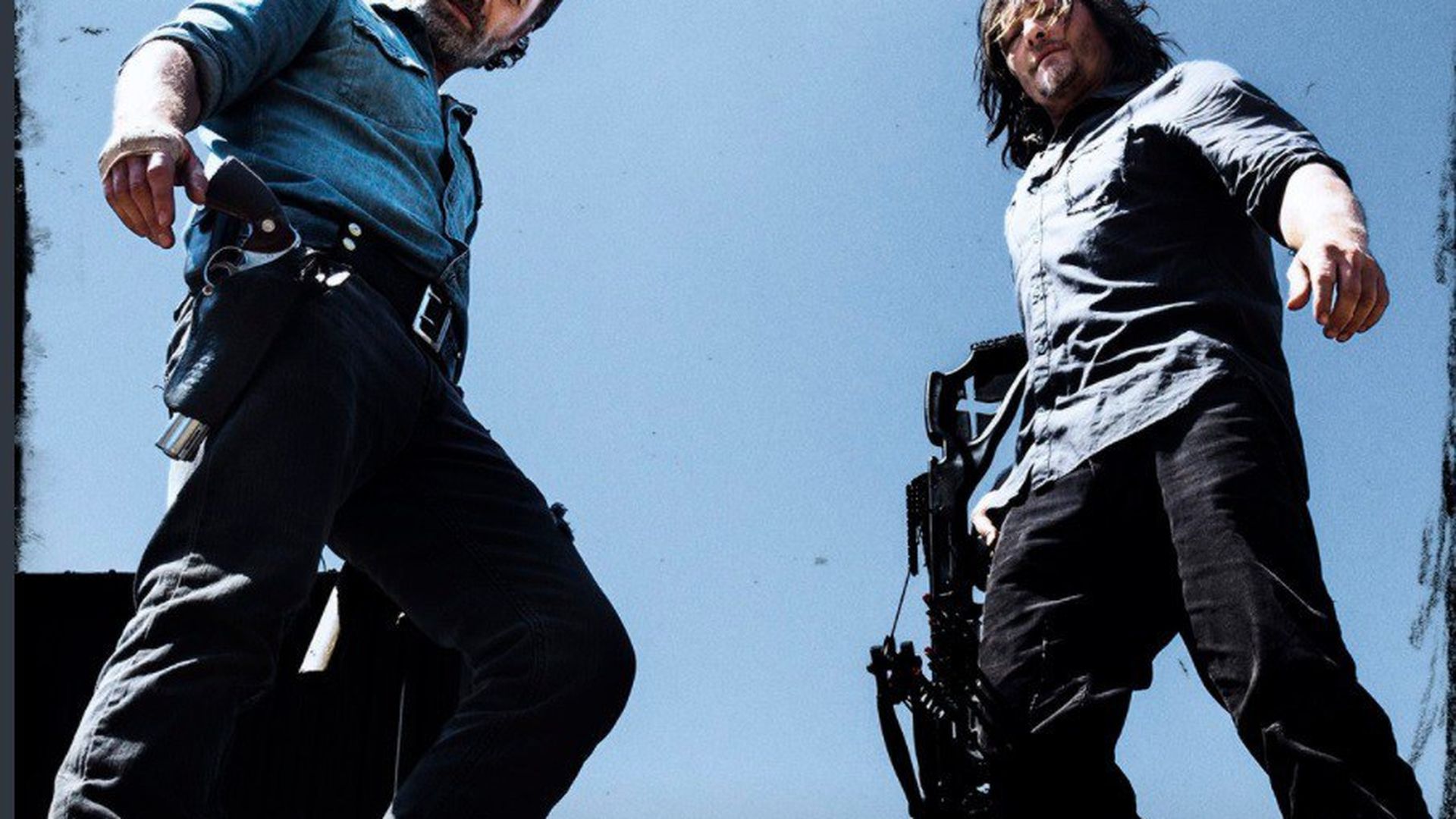 The Walking Dead's eighth season premiere aired last weekend to a five-year ratings low with its total viewers down one-third from last season's kickoff, per Variety. But AMC's flagship zombie series also sustained a severe dip in another measure: online piracy. Users torrenting this year's premiere were down 42% from last year, according to the piracy measurement service TECXIPIO.
Why it matters: A 2013 Columbia University study indicated that pirates are overwhelmingly likely to be younger and more technologically savvy — exactly the target audience a network would desire for driving a zeitgeisty television series. So while AMC might chalk up the drop in viewers illegally watching The Walking Dead to its anti-piracy efforts, this trend suggests that the network's cash cow series is losing its cachet with intelligent, Internet-savvy users while a contemporary like Game of Thrones has seen both its ratings and piracy numbers go through the roof.
The state of play: According to TorrentFreak, The Walking Dead was the second most-torrented show of last year — though it fell far behind Game of Thrones in the top spot. So its 42% drop in piracy represents a huge drop in the raw number of illegal downloaders.
The missed target: A Viacom survey indicated that a plurality of all television viewers from ages 6 to 34 are "engaged viewers." They define engaged viewers as watching more television than ever, utilizing more sources to watch television, and using television to generate discussions with others. Critically, the survey notes that "the age breakout of engaged viewers mirrors the online population."
One possible explanation: Last week's premiere of The Walking Dead marked its hundredth episode. Earlier this year, its showrunner envisioned the series running for at least 20 years. At 16 episodes per season, the show is already super-sized when compared to other prestige shows that tend to include 10 to 12 episodes in each season. In an age of seemingly endless entertainment options, engaged viewers demand an experience that will have some sort of payoff for their huge time investment. That puts The Walking Dead in an awkward position as some of its most acclaimed competitors — like Game of Thrones and The Americans — will soon kick off their long-planned final seasons.
Speaking of: HBO announced last year that Game of Thrones' seventh and eighth seasons would be its last — and would be shortened to single-digit episode orders to condense the show's action and maximize its budget. Its seventh season finale, which aired in August, was the network's highest rated episode ever. But the show's ratings can't begin compare to its illegal popularity as the seventh season as a whole was pirated over a billion times.
Go deeper