What Lankford, Flake and Corker want before voting on the tax bill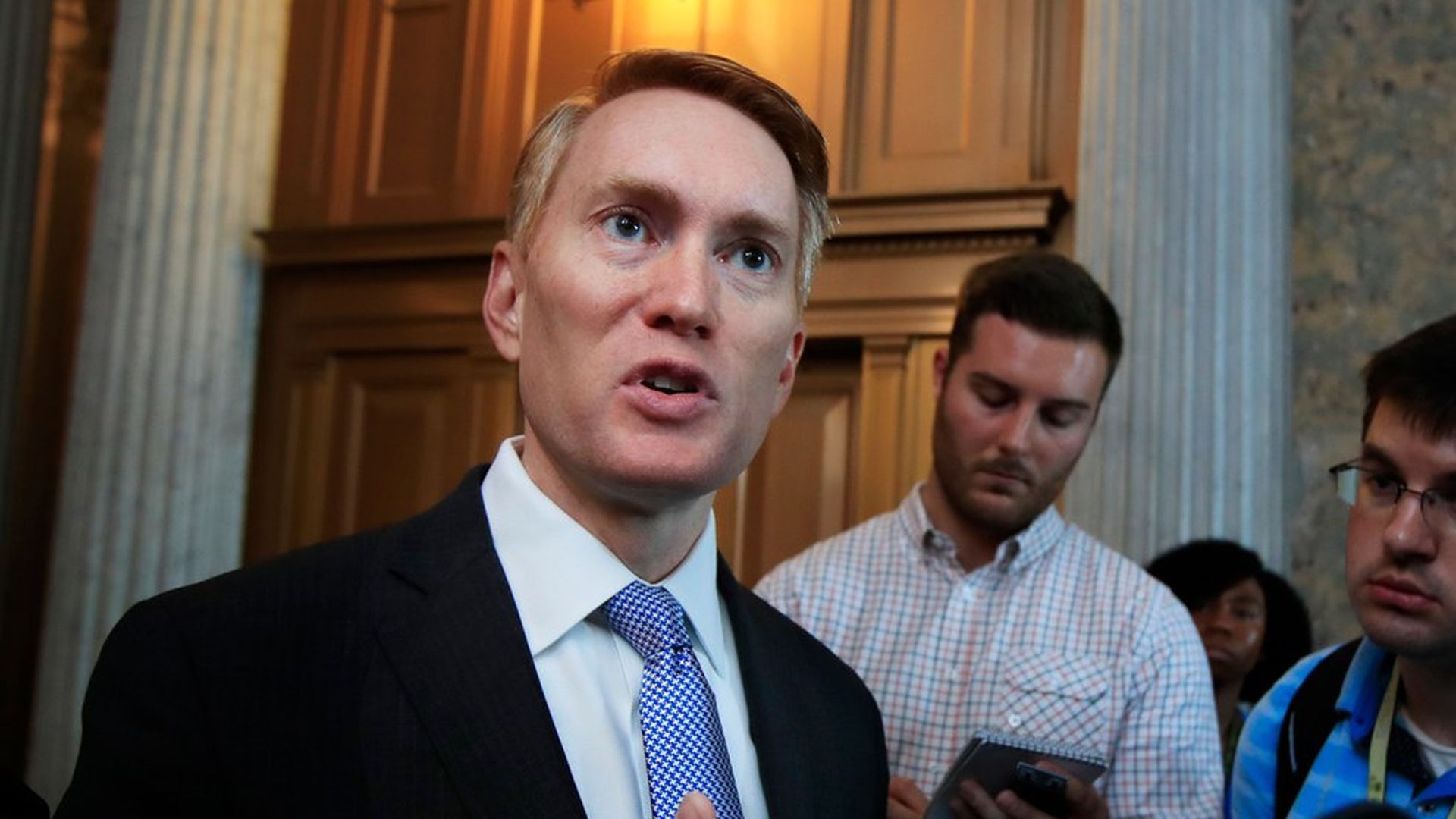 Republican senators James Lankford (Okla.), Bob Corker (Tenn.) and Jeff Flake (Ariz.) want a tweak to the tax bill which would allow changes to be made if in 5 years the plan doesn't produce the economic growth Republicans are banking on, Lankford told Hugh Hewitt on Tuesday. He said that if their proposal is added, the three would most likely vote yes on the bill, although he didn't want to speak for Flake and Corker.
Why it matters: Flake and Corker have become wild cards since announcing they won't run for re-election, and both have expressed reservations about the GOP tax bill. But the "changes" in 5 years would most likely include tax hikes, which could be unpopular with the public and President Trump who has always touted across-the-board tax cuts.
Yes, but securing their votes still doesn't guarantee that the bill would pass. John McCain, Susan Collins, Ron Johnson and Steve Daines are also skeptical about the bill — and it only takes three no votes to fail.
Key quote: "We are all making our best educated guess of exactly what the rates should be. We're trying to bring them down as fast, as far as possible. What I have asked for is a way to have a five year lookout. And if we get five years down the road and realize that the revenue is not coming on, the economic growth has not happened as expected, I don't want our deficits to accelerate," Lankford told Hewitt.
Go deeper