WH insiders dump on Flynn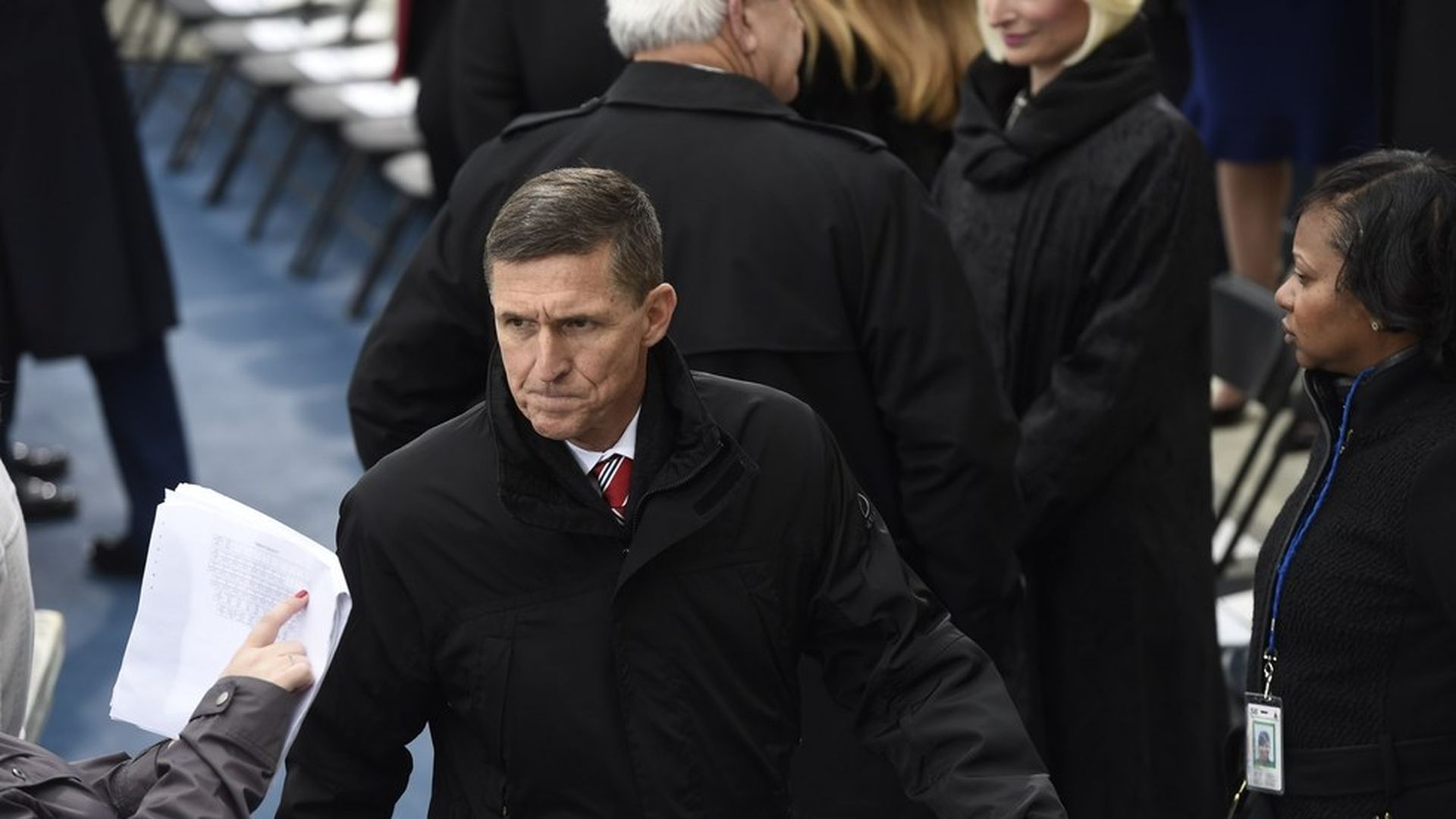 Remember Michael Flynn, Trump's National Security Advisor? He's had a rough transition, and insiders aren't happy with him, according to Maggie Haberman and Glenn Thrush of the NYT. In addition to weathering a FBI inquiry about ties to Russia (he was cleared), he's dealing with White House whispers:
Talking too much: "Mr. Flynn's penchant for talking too much was on display on Friday in a meeting with Theresa May, the British prime minister, according to two people with direct knowledge of the events."
His son's tweets: Michael Flynn, Jr. already caused trouble on Twitter when he promoted the "Pizzagate" conspiracy theory, and most recently referred to the immigration ban as "the Muslim ban" and claimed it was "necessary." His account has been deleted.
Skipped a meeting with Mattis, Pompeo and Tillerson: "Mr. Flynn was invited but did not attend. Part of the meeting was devoted to discussing concerns about Mr. Flynn, according to an official with knowledge of it."
Who wins: Steve Bannon, who has taken on a bigger national security role.
Go deeper