West Virginia's governor will swap parties at tonight's Trump rally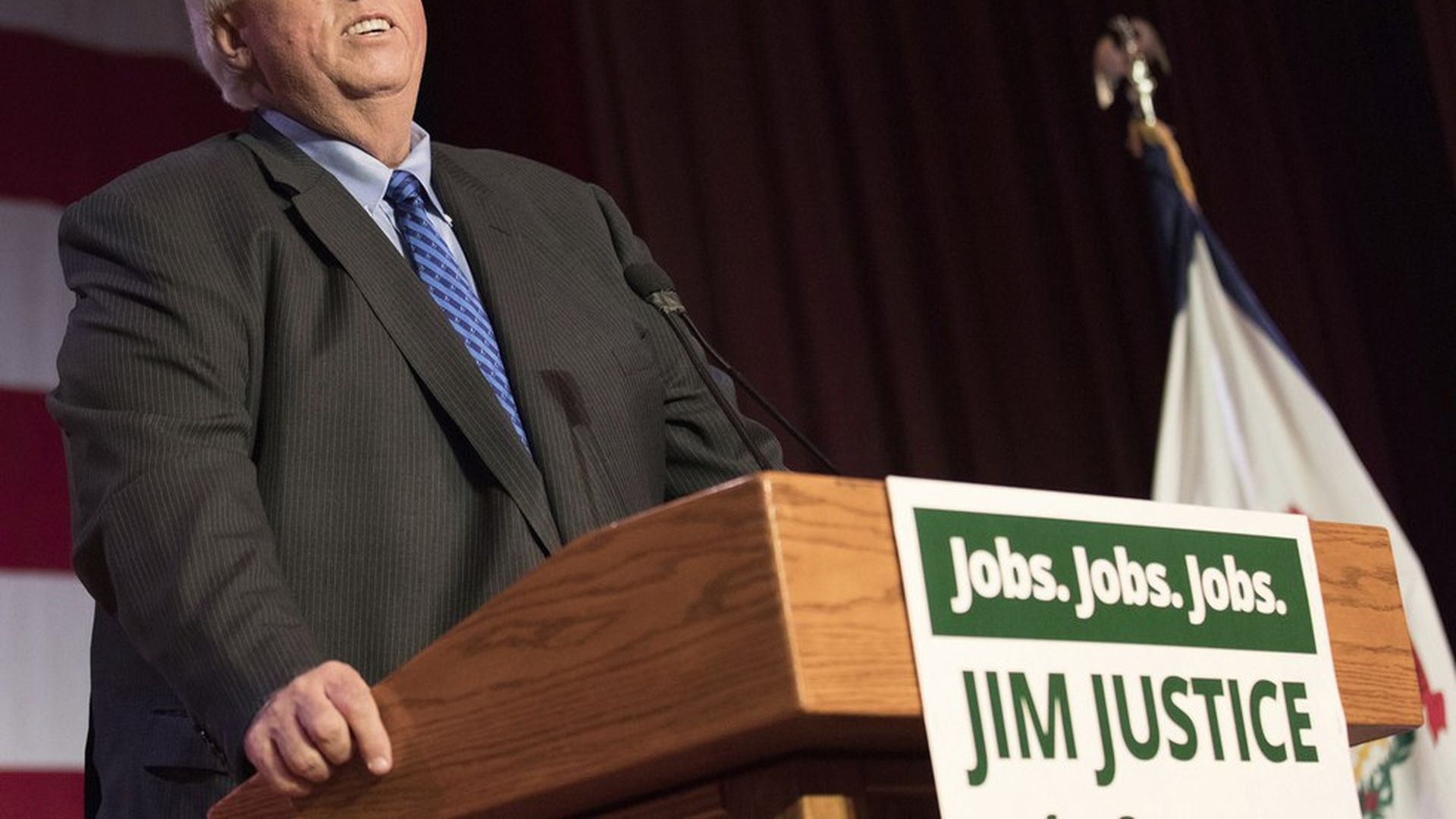 West Virginia Governor Jim Justice, a billionaire coal magnate, will announce that he's switching parties — from Democrat to Republican — during a rally in Huntington, West Virginia with President Trump this evening, per The New York Times.
Think back: Trump won West Virginia by 42 points in 2016, his biggest margin of victory of any state, and Justice refused to endorse Hillary Clinton. It's also worth noting that Justice has previously registered as a Republican, Democrat, and independent throughout his life.
Why it matters: West Virginia is the epicenter of the Trump shift in American politics — a battleground that's tended historically Democratic, but with an aging, white, working-class population focused on issues like coal, gun rights, and social issues it is increasingly allied with Trump's version of the Republican Party.
Go deeper