We have lost our sense of normality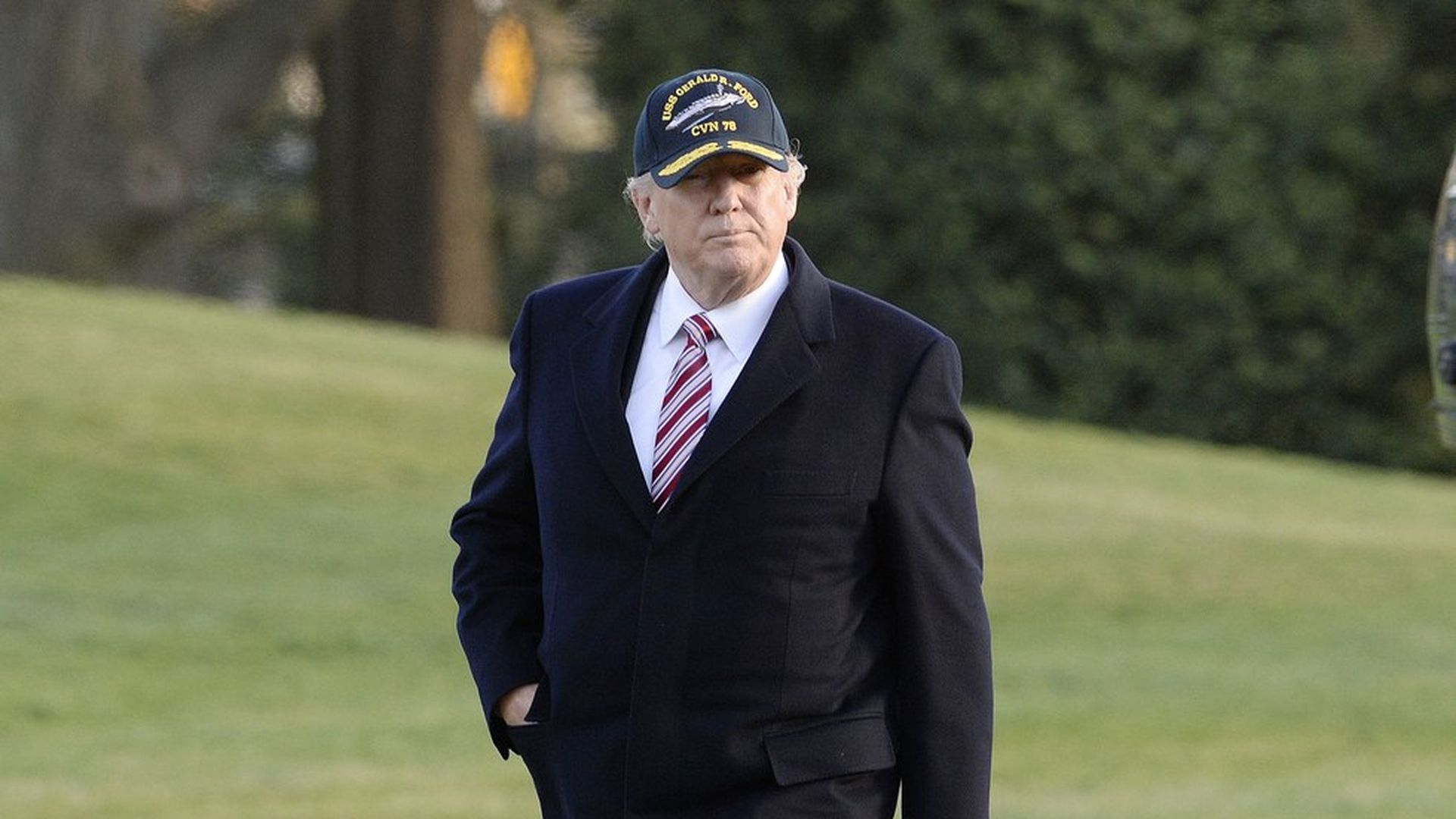 How "normal" once looked:
"TRUMP CLAIMS OBAMA TAPPED HIS PHONES IN 'NIXON/WATERGATE' OPERATION." Broadcast networks cut in, Congress stops everything to investigate, the wheels of government grind to a halt. AP might alert: "President Trump today, inspired by the musings of a right-wing radio host, ... "
Cue this morning: It's just Trump being Trump, waking up on a Saturday morning at Mar-a-lago with a slow schedule, and key advisers back in D.C. And to 40% of America, it's plausibly true.
Trump's tweetstorm, in one graf::
"The first meeting Jeff Sessions had with the Russian Amb was set up by the Obama Administration under education program for 100 Ambs ... Terrible! Just found out that Obama had my 'wires tapped' in Trump Tower just before the victory. Nothing found. This is McCarthyism! ... Just out: The same Russian Ambassador that met Jeff Sessions visited the Obama White House 22 times, and 4 times last year alone. ... Is it legal for a sitting President to be 'wire tapping' a race for president prior to an election? Turned down by court earlier. A NEW LOW! ... I'd bet a good lawyer could make a great case out of the fact that President Obama was tapping my phones in October, just prior to Election! ... How low has President Obama gone to tapp my phones during the very sacred election process. This is Nixon/Watergate. Bad (or sick) guy! Arnold Schwarzenegger isn't voluntarily leaving the Apprentice, he was fired by his bad (pathetic) ratings, not by me. Sad end to great show."
The flurry looks like it was inspired by a Breitbart article yesterday by Joel Pollak: "Mark Levin to Congress: Investigate Obama's 'Silent Coup' vs. Trump."
Bob Costa tweets: "I've confirmed that several people at the White House have been circulating this Breitbart story."
The reaction ... N.Y. Times columnist Tom Friedman to Michael Smerconish on CNN: "Trump ... could as easily have woken up at Mar-a-lago this morning and said: "I saw a UFO fly over.' ... If you're going to make that allegation, you go to the head of the FBI, NSA, CIA and say: 'Here are the facts.'""
Word of the day: "besieged" ... Maggie Haberman: "Trump, according to his advisers inside and outside of the White House, has felt besieged by what he regards as a mostly hostile bureaucracy, consisting in part of Democrats and people who opposed his election who are now undermining his presidency with leaks."
"'That is the real story,' said Hope Hicks, a spokeswoman for Mr. Trump, when asked for comment on how the White House views the constant string of stories based on what they have called leaks."
Go deeper