We could lose Cold War II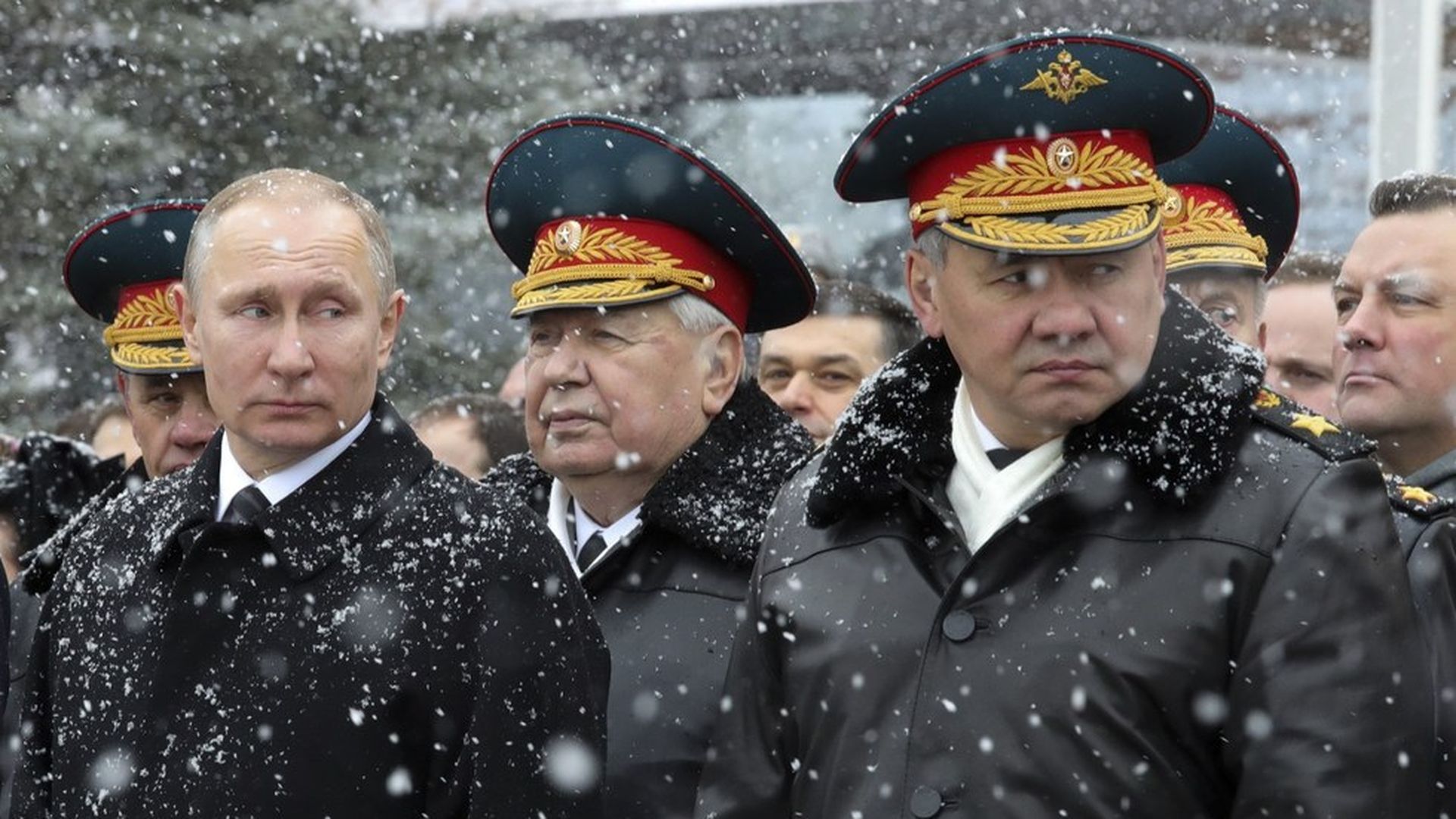 A DEFCON warning in next week's issue of The New Yorker ... "Active Measures" — by Evan Osnos in D.C., Editor David Remnick in NYC and Joshua Yaffa in Moscow — on fears of the neutering of NATO and the decoupling of America from European security: "If that happens, it gives Putin all kinds of opportunities."
Strobe Talbott, who was President Bill Clinton's leading adviser on Russia and the region, and now is Brookings President:
"There is a very real danger not only that we are going to lose a second Cold War — or have a redo and lose — but that the loss will be largely because of a perverse pal-ship, the almost unfathomable respect that Trump has for Putin."
Why it matters: Talbott, on the consequences of "losing" such a conflict: "The not quite apocalyptic answer is that it is going to take years and years and years to get back to where we — we the United States and we the champions of the liberal world order — were as recently as five years ago."
"An even graver scenario, Talbott said, would be an 'unravelling,' in which we revert to 'a dog-eat-dog world with constant instability and conflict even if it doesn't go nuclear. But, with the proliferation of nuclear powers, it is easy to see it going that way, too.'"
The fantasy of a Hillary Clinton senior adviser:
"[W]hat if Barack Obama had gone to the Oval Office, or the East Room of the White House, and said, 'I'm speaking to you tonight to inform you that the United States is under attack. The Russian government at the highest levels is trying to influence our most precious asset, our democracy, and I'm not going to let it happen.'"
David Ignatius column in WashPost: "We may be missing the forest for the trees in the Russia story: The Kremlin's attempt to meddle in the 2016 U.S. presidential election is part of a much bigger tale of Russian covert action — in which Donald Trump's campaign was perhaps a tool, witting or unwitting."
"This secret manipulation, if unchecked, could pose an 'existential threat' to Western democracy, argues Gérard Araud, France's ambassador to Washington."
"If the United States and its allies don't resist, a post-West era may indeed be next."
Go deeper