Watchdog sues for GOP health negotiation records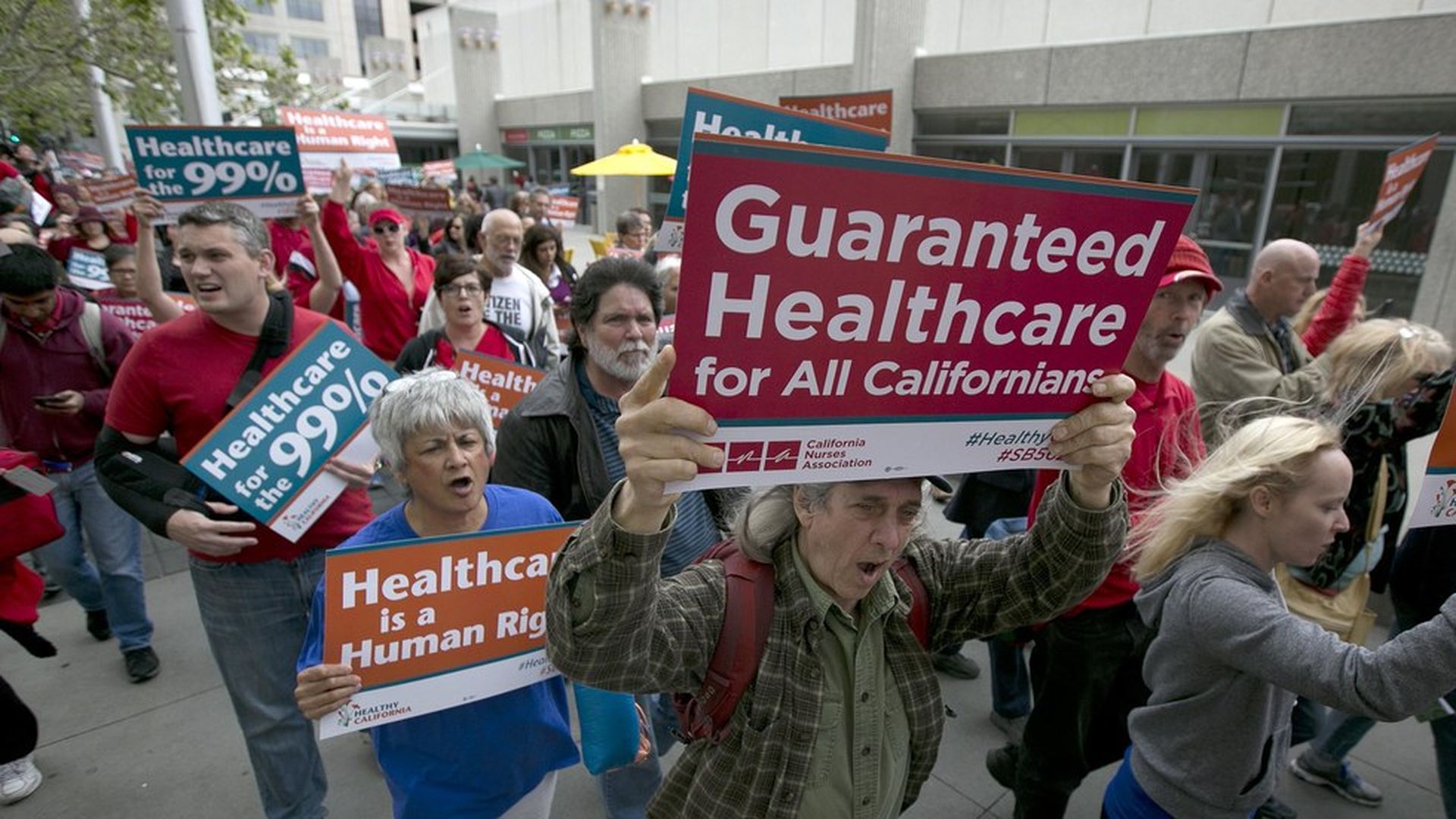 A non-partisan ethics group named American Oversight is filing a preliminary injunction today that calls on the government to release records of closed-doors health care negotiations between the Trump team and Congress.
The suit, filed under the Freedom of Information Act, request records from the Department of Health and Human Services and the Office of Management and Budget specifically. American Oversight said they originally requested the records directly, but neither agency responded, so they've taken the issue to court.
Why it matters: If the group does release any of the emails between the Trump administration and Congress, it could shed light on whether they were worried about any of the policies in the repeal bill — or whether they just wanted to dismantle the Affordable Care Act at any cost.
Timing: Congress is expected to vote on the GOP's new health care bill today.
Go deeper