Virtual reality is the fastest-growing job segment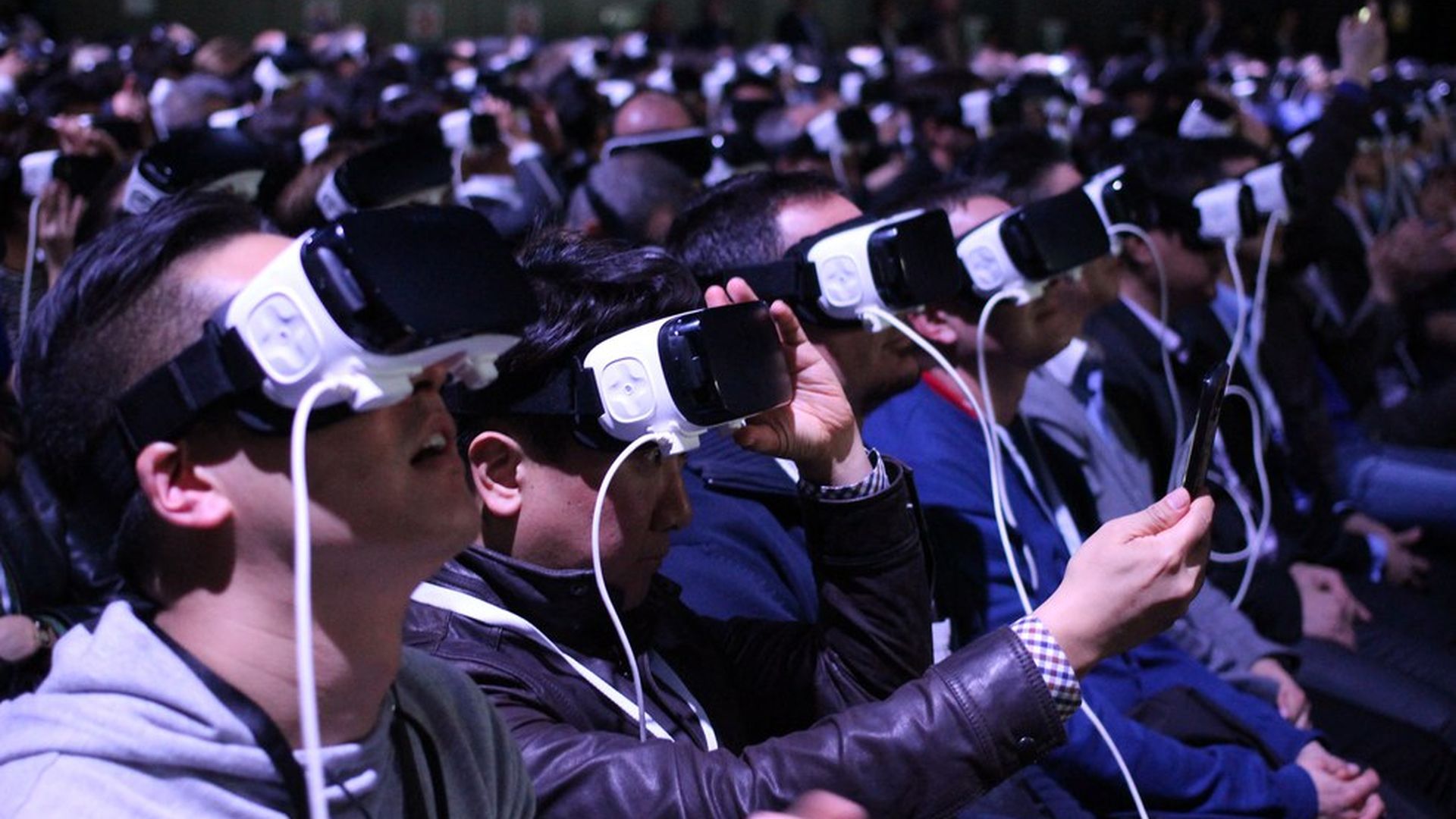 Workers with skills in virtual reality were the hottest thing on the U.S. job market in the last quarter, even though the technology has yet to break into mainstream use, per Bloomberg's Isabel Gottlieb.
U.S. government data compiled by Upwork, the website matching free-lancers and employers, showed that company billings for VR projects surged 30 times over the second quarter last year. VR is starting from a small base — just 106 free-lancers listed it as a skill in the second quarter last year, compared with more than 2,500 in 2017 — but the growth in demand for VR workers suggests that companies see much potential ahead.
Artificial intelligence skills were big, too, holding three of the top 10 spots for the fastest-growing demanded skills. They were natural language processing at No. 2, neural networks at No. 5 and image processing at No. 8.
Go deeper