Virginia shooting suspect identified as James Hodgkinson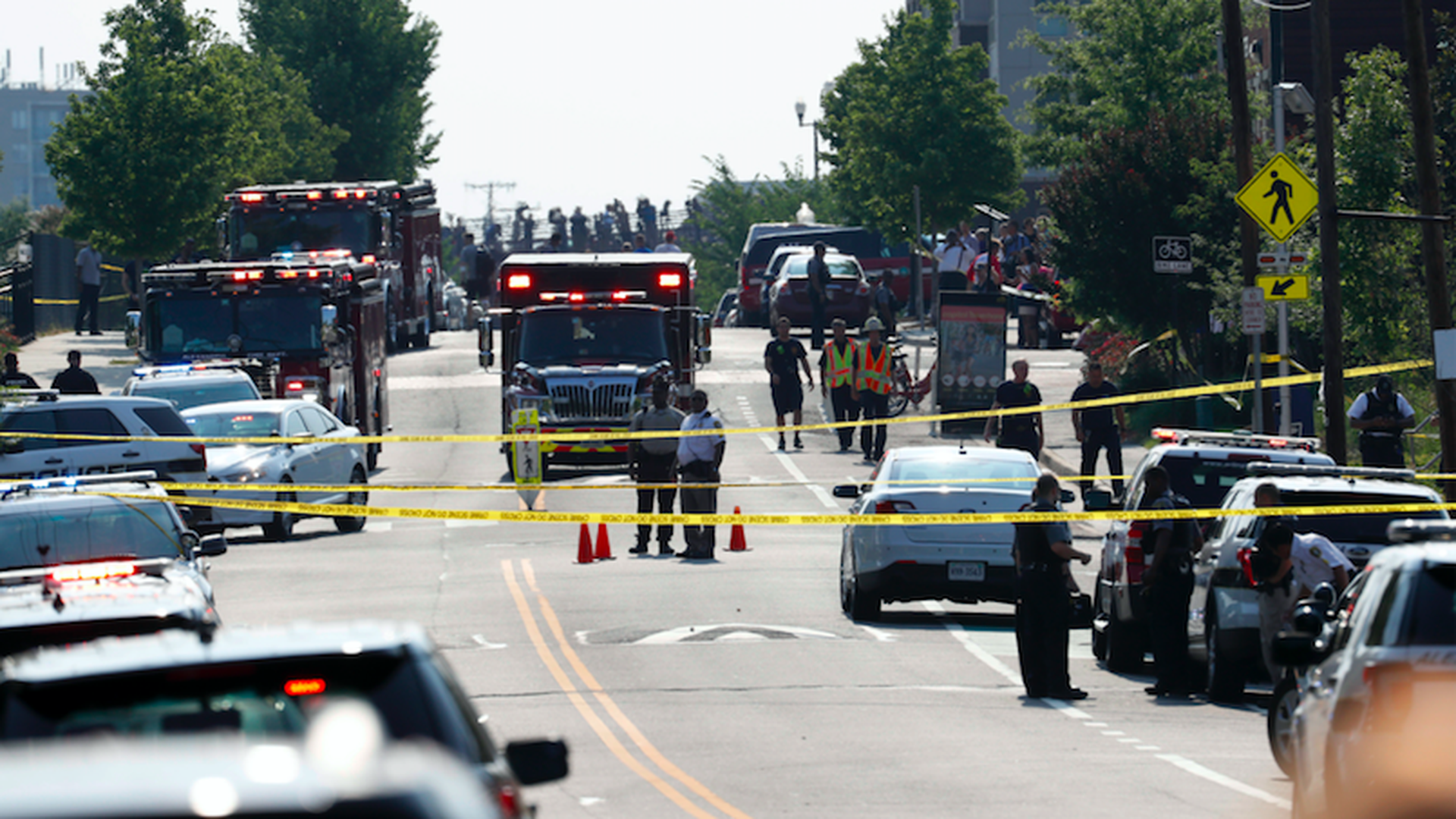 Virginia law enforcement officials have identified the shooting suspect of the Republican Congressional baseball practice as 66-year-old James Hodgkinson, per the Washington Post. Hodgkinson, from Belleville, Illinois, was charged in April 2006 with "battery and aiding damage to a motor vehicle." The charges were later dismissed.
The latest:
House Majority Leader Kevin McCarthy says Majority Whip Steve Scalise is out of surgery. He also stated that all floor action will be delayed until tomorrow but committee hearings will resume this afternoon.
Rep. Roger Williams confirms Zack Barth, one of his legislative correspondents, was shot at the practice and is receiving medical attention. Williams says he is expected to make a full recovery.
President Trump has canceled his event at the Department of Labor today. There are no other public events on his schedule.
Lobbyist Matt Mika, director of government relations for Tyson's DC office, was also shot, per NBC.
Rep. Eric Swalell on Twitter: "The #congressionalbaseballgame is on. We will play for charity, but also for the victims & the heroic officers who took down the shooter."
Go deeper