U.S. venture capital and tech expertise are flowing to Canada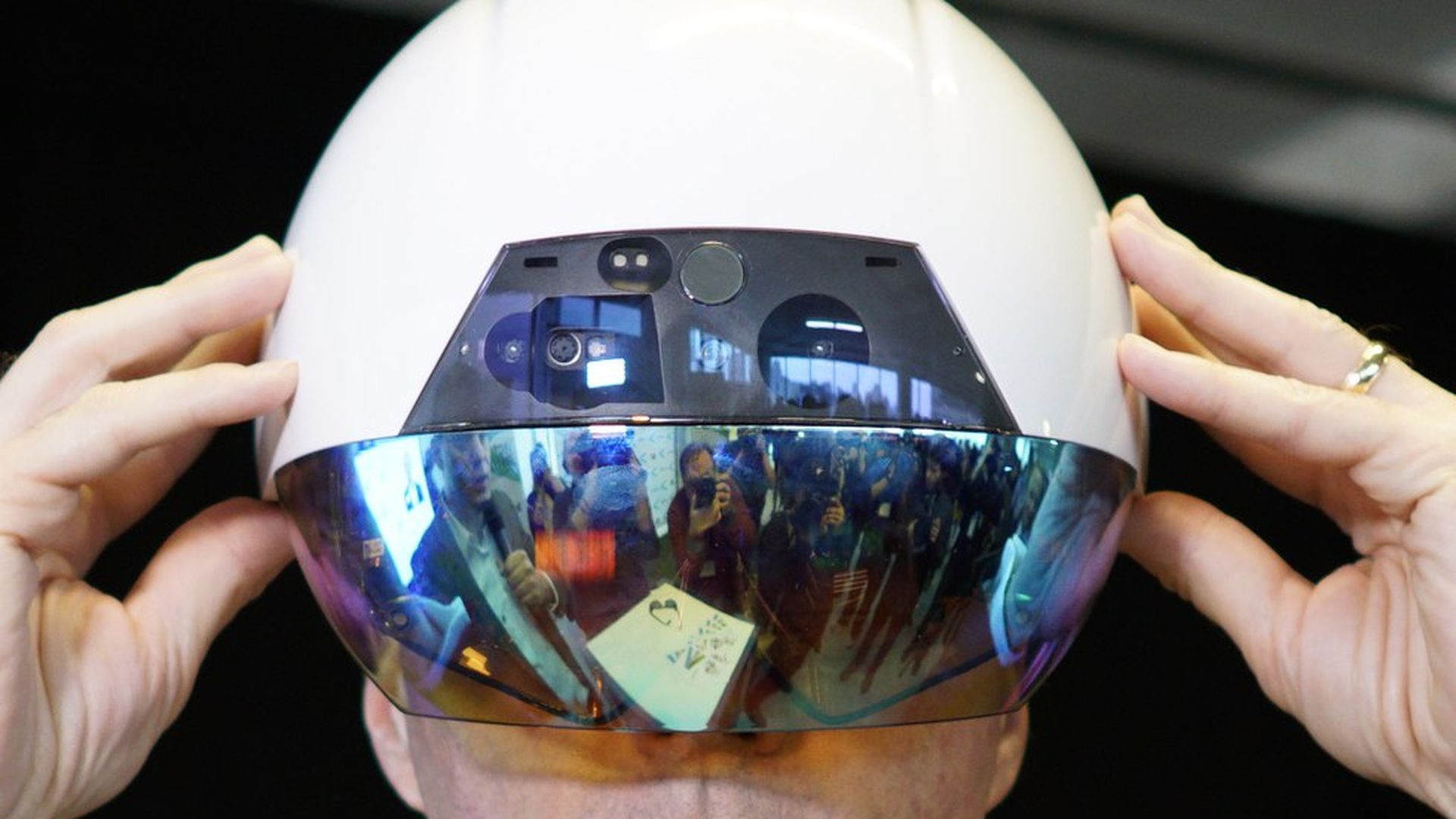 Canada is making an open and determined play to attract tech stars and investors to move north amid the squeeze of immigrants by President Donald Trump, and they are starting to respond.
Salim Teja, director of venture services for Mars, Toronto's sprawling innovation hub, tells Axios that hundreds of tech workers and students have applied for positions in Canadian tech firms and to study at the University of Toronto. Among the notable attractions are new artificial intelligence labs led by some of the world's leaders in the field:
Geoffrey Hinton, the neural networks pioneer, will run the Vector Institute on Artificial Intelligence, which was launched in March in Toronto (photo above).
DeepMind, the AI powerhouse owned by Alphabet, the Google parent, said Wednesday that it had hired machine learning pioneer Rich Sutton and two other University of Alberta computer scientists to lead a research facility in Edmonton, its first outside the UK.
Why it matters: Canada is among at least two big western countries — the other is France — to attempt to capitalize on Trump's crackdown on immigration, foreign visitors, and some of the policies many of them care about, such as climate change, to swell their own tech cachet. Early statistics suggest that at least Canada is snagging some of them to jobs and university spots.
Seizing the moment: On Wednesday, we profiled Canada's Go North and Global Skills Strategy visa programs, under which the country is seizing the moment to lure away foreign tech specialists working in the U.S.
Tech hubs like Silicon Valley and Boston tower over Canadian cities as startup incubators, but Toronto is one of the world's leading centers for AI and other tech research, and its numbers are rising:
In 2016, Canadian venture capital hit a 15-year high, with $3.7 billion in investments, a third more than in 2015.
International applications to Canadian universities are up 25% this year.
U.S. applicants to the University of Toronto have risen 80% since November.
Teja said that in the past, Canadian tech companies frequently received no job applications from the U.S. But he said some of the 1,000 startups housed at Mars are receiving dozens of applications for engineering positions. "We are in the middle of a perfect storm," he tells Axios.
Go deeper