U.S. to reduce Cuba embassy staff over health attacks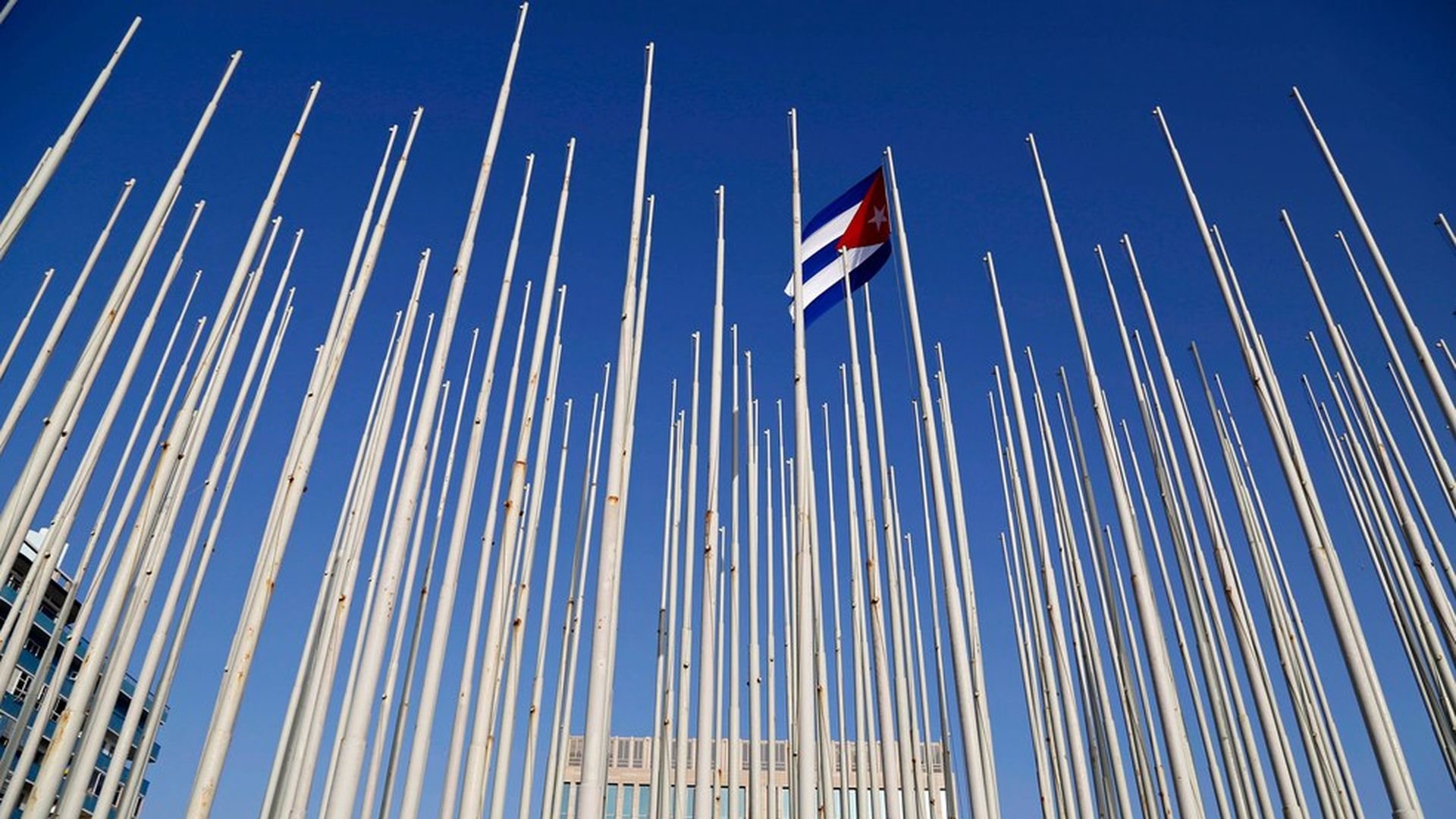 The U.S. has stopped issuing visas in Cuba indefinitely, according to AP sources. The U.S. has also ordered 60% of its staff to leave the embassy in Havana, halted all official delegation travel, and warned American travelers not to visit the island following the mysterious health attacks on diplomats in recent months.
Between the lines: The U.S. government has been investigating the health attacks for months, but there has been no explanation for the diplomats' injuries. Meanwhile, Secretary of State Rex Tillerson met with Cuban Foreign Minister Bruno Rodriguez on Tuesday, and "conveyed the gravity of the situation and underscored the Cuban authorities' obligations to protect Embassy staff."
Go deeper