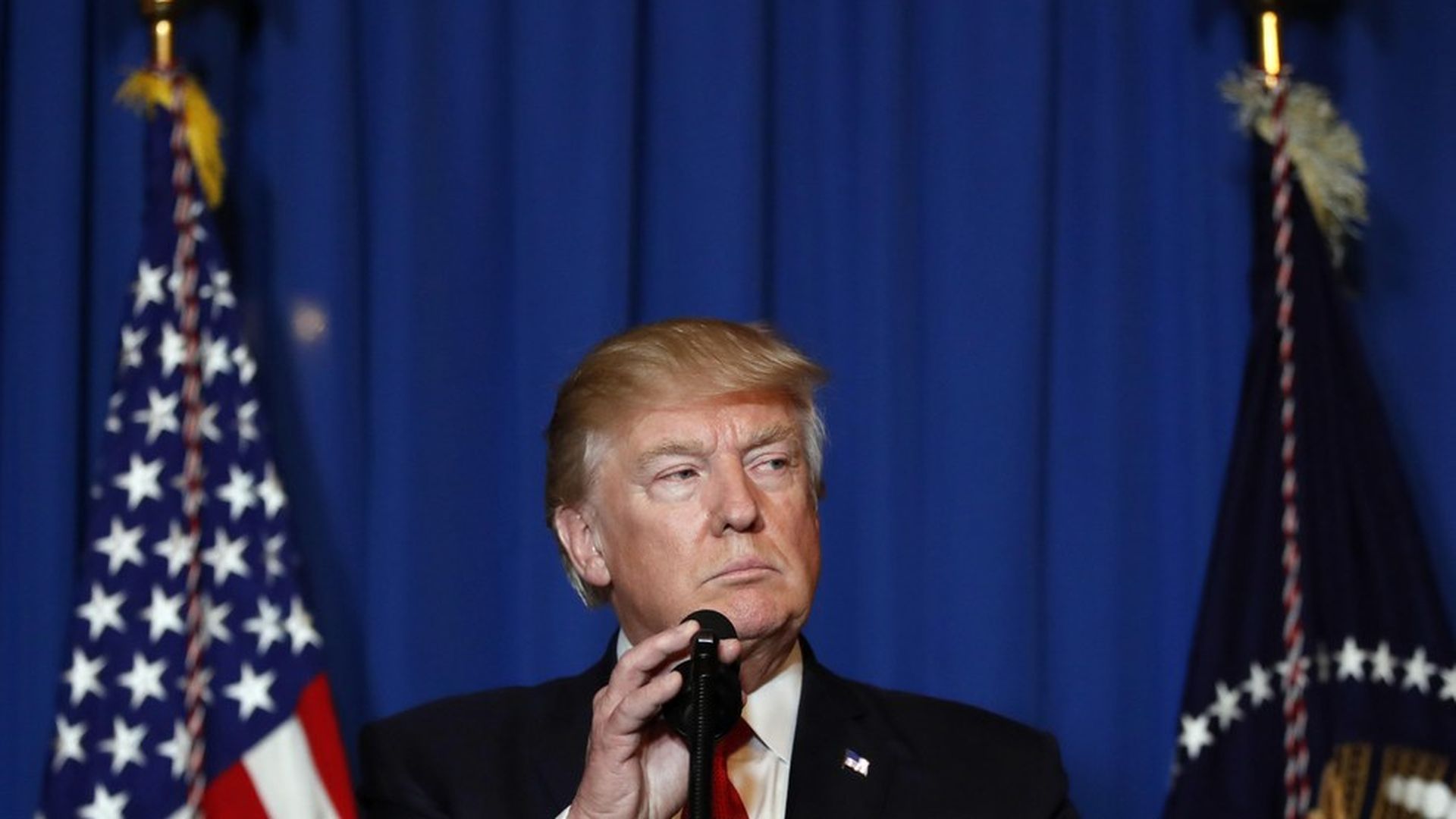 President Trump ordered a missile strike Thursday night on an air base from which the Syrian regime carried out a deadly chemical weapons attack on Tuesday. Shortly after the strike, he said:
"It is in the vital national security interest of the United States to prevent and deter the spread and use of deadly chemical weapons... years of previous attempts at changing Assad's behavior have all failed and failed very dramatically."
Details of the strike:
50 to 60 Tomahawk missiles were launched between 8:30 and 9pm ET from two destroyers in the Mediterranean Sea.
The target was al-Shayrat military airfield near Homs in western Syria.
The strike was designed to destroy air infrastructure, but avoid a chemical weapons storage unit so as not to release toxins that might harm civilians in the area.
The role of Russia:
Russians operating out of the base were given a warning, but Putin was not directly notified.
Tillerson: "Russia has failed in its responsibility" to ensure that the Assad regime destroys its chemical weapons and has been either "complicit" or "incompetent."
How Trump decided to act:
Trump: "Even beautiful babies were cruelly murdered in this very barbaric attack. No child of God should ever suffer such horror."
H.R. McMaster: "The president was immediately notified upon news of the chemical attack..... There were three options we discussed with the president, and the president asked us to focus on two options in particular…. After a meeting of considerable length and a far-reaching discussion, the president decided to act."
Tillerson: "We feel that the strike itself was proportional because it was targeted at the facility that delivered this most recent chemical weapons attack."
Our roundup of reactions to the attack can be found here. Timeline of how we got here below: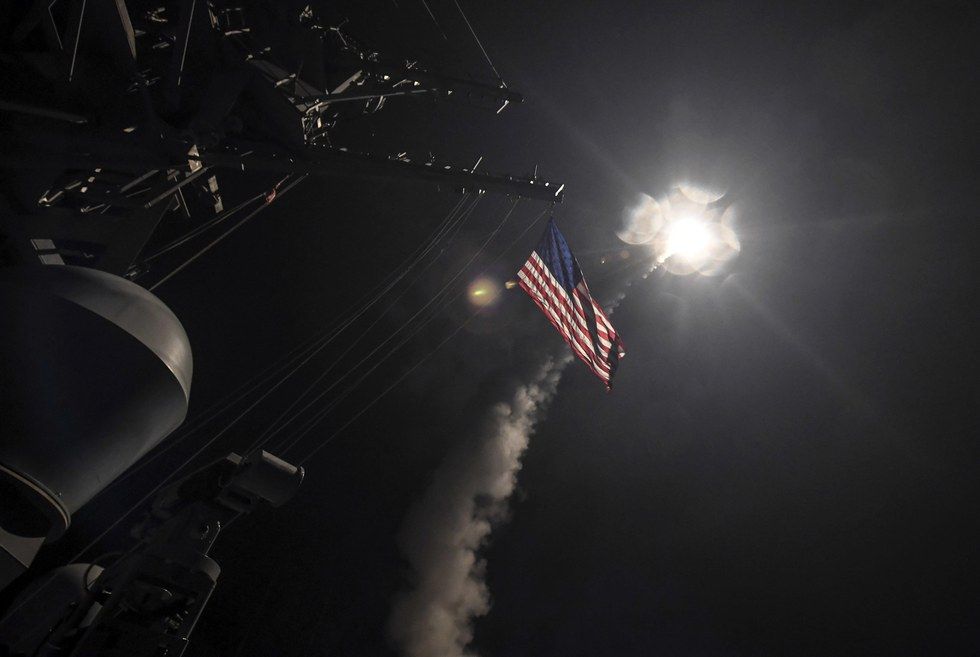 Timeline
Tuesday:
An attack involving chemical weapons kills at least 70 people and wounds hundreds more in Idlib Province in Syria. Bashar al-Assad is deemed the obvious culprit.
Tillerson initially refuses to answer questions about the attack but later releases a statement denouncing the Syrian regime. Trump condemns the attacks but claims Barack Obama's "weakness" is to blame.
Wednesday:
Thursday afternoon:
Thursday evening (times approximate):
5:10 PM ET: Trump and his wife Melania welcome the Chinese president and First Lady.
7:10 PM ET: At dinner with Xi and senior aides from both countries, Trump speaks briefly about how he and the Chinese president are forming a "friendship."
7:30 PM ET: NBC reports that strikes in Syria could be "imminent."
8:40 PM ET (3:40AM in Syria): Missile strikes on the Syrian base are initiated.
8:50 PM ET: The Chinese delegation departs Mar-a-Lago.
9:15 PM ET: News of the strike first emerges, leading to frantic media coverage.
9:45 PM ET: Trump delivers a statement announcing the strike.
Go deeper