U.S. expels 15 Cuban diplomats over Havana embassy attacks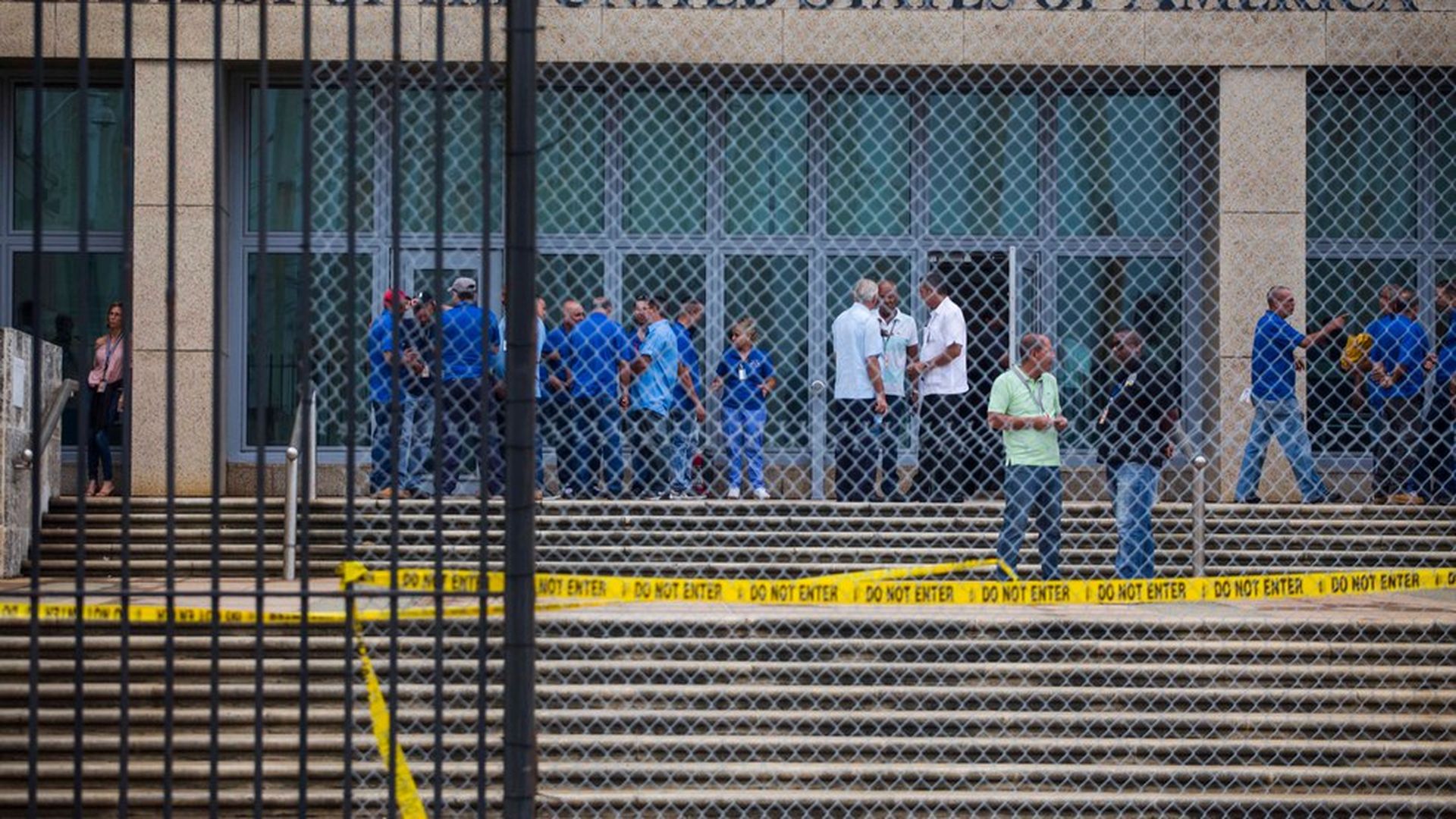 The State Department ordered the expulsion of 15 Cuban diplomats due to the mysterious health attacks that have affected at least 22 employees at the U.S. Embassy in Havana and caused the U.S. to greatly reduce its staffing there. Secretary of State Rex Tillerson said in a statement that the decision was "due to Cuba's failure to take appropriate steps to protect [American] diplomats."
Why it matters: It's yet another sign of worsening relations with Cuba under the Trump administration, even as the White House has stopped short of blaming the Cuban government for the attacks. In response, a Cuban official called the expulsion "irresponsible" and "hasty," per the AP.
Go deeper